Chef's Corner: Rene Hidalgo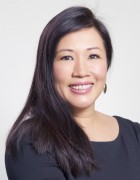 Click the Buzz Me button to receive email notifications when this writer publishes a new article or a new article in this column is published.
Now and then, you come across a hole in the wall that turns out to be a gem you already know. 
Many people have never heard of Tamales Don Pepe (3816 Link Valley Drive), but when they enter the laid-back 1,500-square-foot breakfast-and-lunch spot, they might see a familiar face. Chef Rene Hidalgo helped introduce many Houstonians to Mexico City cuisine long before it became mainstream in the Bayou City. 
Rene and wife Yolanda opened Maria Selma in 2002, and for nearly 15 years, their Montrose-area eatery was famous for its margaritas, enchiladas verdes, huevos rancheros, homemade corn tortillas, and brunch under a giant thatched palapa. In 2018, the couple resurfaced with a diminutive and affordable Mexico City breakfast-and-lunch concept. 
Tamales Don Pepe is bustling on Sunday despite being housed in a timeworn shopping center minutes from NRG Stadium. BMWs, Range Rovers, and other high-end vehicles are parked out front, driven by Maria Selma regulars from all over. 
When Rene opened Tamales Don Pepe on Cinco de Mayo in 2018, he wasn't sure whether it would make it, but thanks to word-of-mouth, his Maria Selma regulars started trickling in, and they told their friends about the Mexico City street-food concept in which you can fill up on fresh, homemade fare for less than $10.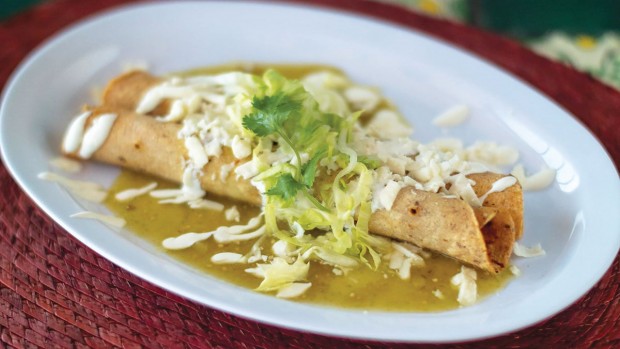 Today, Tamales Don Pepe serves several thousand breakfast tacos weekly, along with hundreds of tamales. This month, Rene and Yolanda will be up to their elbows in masa. The couple will make more than 3,000 tamales just for Christmastime parties and late-night family feasting. Here, Rene explains the difference between his Mexico City tamale and its Tex-Mex sibling, along with his secret ingredient – and no, it isn't lard.  
You offer chicken and pork tamales along with other fillings, including mushrooms, roasted poblanos or rajas, and black beans. Traditionally, people combine lime, water, and masa with lard to make tamales, but not you. 
We don't use lard. We're close to Meyerland, which has a sizeable Jewish community, and some may not eat pork. So, we use vegetable shortening, and to give the masa depth and richness, we add our homemade chicken stock instead of water. Also, some people will add the water that they cooked the pork in, but I don't find the taste to be as clean or flavorful. Tamale is about the masa. It has to be as savory as the filling. 
So, what are Mexico City tamales? 
They're fluffier, wider, and less greasy. Tex-Mex tamales are smaller, greasier. Our tamales weigh about six ounces, and you fill up with one or two. But the difference is how fluffy they are. You can scoop it with a spoon. The dough has an airy lift that comes from whipping the dough and a dash of baking soda.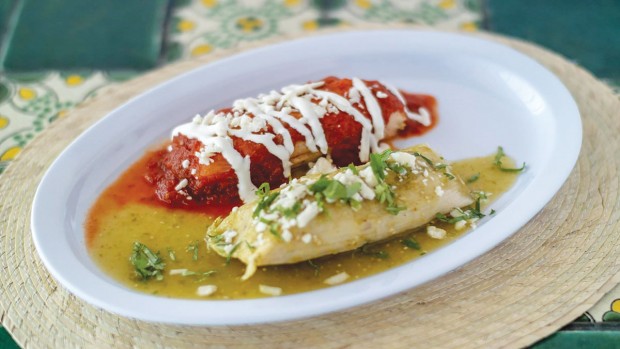 On a trip to Mexico City, we saw folks eating a tamale sandwiched inside a bolillo, a softer variation of a baguette. We later learned that the carb-centric torta de tamal is a popular breakfast item for people on the go. Tamales are an everyday affair in Mexico, but here, in the United States, we tend to reserve tamales for celebratory occasions, like graduation parties and Christmas gatherings. And since they're laborious, many families order them from restaurants like yours. What is the best way to reheat frozen tamales?
There are a few ways to reheat tamales, but the best way is to place them in a steam pot over low heat. Once the water starts to boil, reduce heat to low, and it will take about eight minutes for the tamales to be ready. Another way is to wrap them in aluminum foil and place them on a skillet over low heat. The tamales will be a little dry this way but still delicious. Also, because of the corn husk, heating it this way will give the tamales a smoky flavor. However, if you find this too dry to the taste, just top them with more salsa. 
What's the story behind the name Don Pepe?
There is no story. I just thought it was catchy. You know, "Don Pepe." People assume that my name is Don Pepe, while others think I took over Tamales Don Pepe, but that isn't the case. It used to be a South African restaurant. 
You opened Don Pepe a year after closing Maria Selma. Why the switch? 
When we opened Maria Selma on Richmond, many people didn't think we would make it. We were between two Tex-Mex restaurants, El Pueblito Patio and La Tapatia. They were established and popular. But we ended up lasting 15 years, and then the landlord doubled our rent and opened a bar next door. Parking became a huge problem. In the end, I had bigger payments and fewer customers.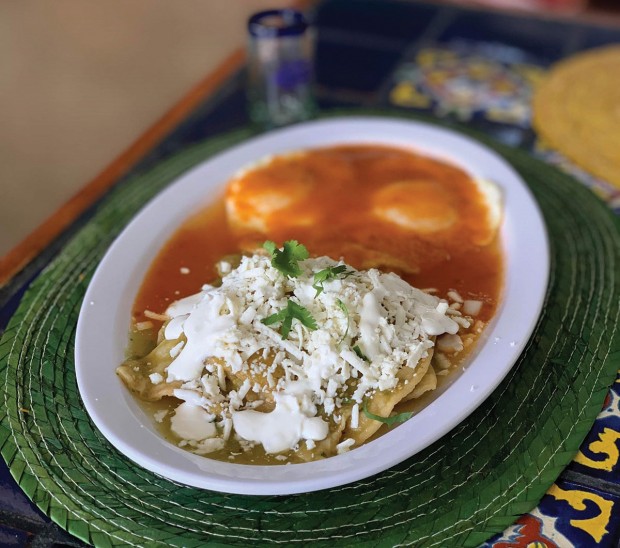 You opened Maria Selma in August, about a month after Hugo Ortega opened his namesake restaurant on Westheimer. While Hugo focused on the foods of interior Mexico, you introduced Houstonians to the cuisine of Mexico City. Why? 
I'm from Mexico City. The city attracts people from all over the country, so I grew up tasting these different flavors. It's a big city, like New York City, and if you don't do it right, you don't make it at all in Mexico City. 
When we opened Maria Selma, you had Tex-Mex places, but no one was showcasing the foods of Mexico City. So, here at Don Pepe, we decided to showcase its tamales and many street foods, like quesadillas made with yellow corn or blue corn tortillas and stuffed with various fillings. Next time, you need to try the quesadillas with flor de calabaza, or squash blossoms, and also the huitlacoche, or corn fungus with cheese. We also make a blue-corn sope, which I don't think anyone else offers. Sopes are thick masa cakes. Here, we make Sope Pepe with blue corn, beans, queso fresco, and a fried egg with green or red salsa. 
Aside from huaraches, chilaquiles, empanadas, tostadas, and other street foods, you're known for chicken soup. People will buy it cold in large quarts to store in their refrigerator. How do you get the broth so clear? 
Like everything, we make it from scratch. We use chicken broth in our tamales and many other dishes. After we simmer the broth for about an hour and a half, we allow it to cool in these large pails. Then, we wait for all the sediments to settle at the bottom. Then carefully, we transfer the clear broth to another container. 
Editor's note: Buzz dining columnist Dai Huynh is a James Beard food-journalism award winner and longtime Houston-based restaurant writer.
Want more buzz like this? Sign up for our Morning Buzz emails.
To leave a comment, please log in or create an account with The Buzz Magazines, Disqus, Facebook, or Twitter. Or you may post as a guest.