Chef's Corner: Craft cocktails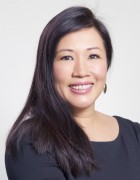 Click the Buzz Me button to receive email notifications when this writer publishes a new article or a new article in this column is published.
Are you a fan of espresso martinis?" I asked my blue-eyed millennial stepdaughter.
"Love 'em," Shelby said. "Ask any of my friends, and they'll tell you the same. Everybody is drinking it."
"It's baaack," said bar manager Michelle Knox at Kenny & Ziggy's New York Delicatessen (1743 Post Oak Blvd.).
Yep, that chic martini glass, brimming with espresso and frothy crema, is having a moment – a second one since its introduction in the '80s. Like many trends, millennials and social media are fueling the cocktail rage.
The espresso martini is just one of several trendy cocktails. There are also cocktails on draft (historically reserved for beer), sous vide libations (a cooking method usually used for meats), and Texas Ranch Water is making a splash.
Ranch Water was started in the '60s by a West Texas rancher. OK, so its origin may be contested, but without a doubt, it has amassed a new fan base. We'll dive into this, along with what makes a stellar espresso martini.
Search #espressomartini and its variants on Instagram, and you'll find 600,000-plus photos of high-voltage caffeine cocktails. Almost every bar, hotel, and restaurant offers a version, including Pier 6 Seafood & Oyster House, Doris Metropolitan, Ember & Greens, Tobiuo Sushi & Bar, Better Luck Tomorrow, Masraff's, Bludorn Restaurant – the list goes on.
Saltillo Mexican Kitchen bartender Lazaro Villalobos serves an espresso martini with Kahlúa, DeKuyper Creme De Cocoa Dark, and Tito's Vodka. Daily Gather makes one with Haku Vodka and William Price Distilling Company Cold Brew Coffee Liqueur. There are dozens of variations. Rainbow Lodge features a white chocolate espresso martini.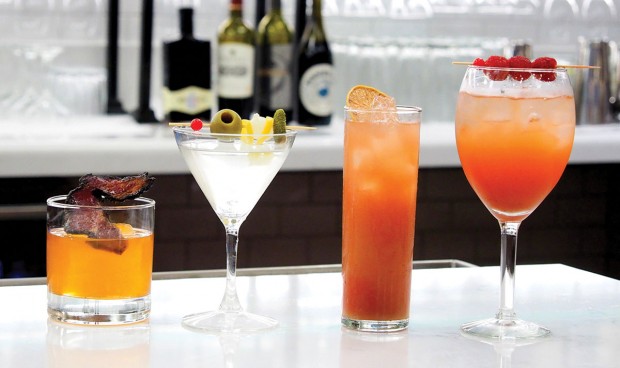 Craft cocktails generally are sharing the limelight with appetizers, entrees, and desserts, so libations are no longer sideline players. For many restaurants, like Kenny & Ziggy's, alcoholic beverages have bolstered the bottom line that rising food costs have trimmed. Restaurateurs are complaining about food costs rising 30 to 40 percent.
When Kenny & Ziggy's relocated down the street a few months ago, owner Ziggy Gruber added a sleek, hipster bar, framed with white subway tiles, like his favorite, Smith's Bar in New York City: "It's given us a fighting chance," Gruber said, adding that the in-house pastrami used to cost him $5.40 per pound. Now it's $15. Thus, the additional income from cocktail sales has helped: "I should have done this 20 years ago," he added.
His right-hand woman, Knox started bartending at Pappas Restaurants before her current gig. Her passion is mixed drinks, and during the pandemic – when everything shut down – she converted her garage into a full bar with blue LED lights. She relishes playing the alchemist, mixing and developing what she calls "potions." Before the new location opened, she devoted an entire week to demonstrating to co-workers why ice matters.
"We went back and forth on this, but it's important to have the right ice," Knox said. "Now we have three kinds of ice."
Regular ice, the kind used in Ziggy's water or sodas, melts too quickly, which can water down cocktails faster than Speedy Gonzales, causing them to lose delicate notes and nuances, Knox explained. So now, Ziggy's uses 1-inch cubes in many cocktails and 2-inch cubes for cocktails such as the old fashioned and Sazerac.
One-inch cubes go in the shaker to make the espresso martini that Dick Bradsell created at Soho Brasserie in London: "Back in the '80s, a model walked in and wanted something to wake her up and mess her up," Knox said.
Like any hand-crafted cocktail, a great espresso martini starts with good ingredients. Knox prefers raw turbinado instead of white sugar for her simple syrup. It adds a whiff of caramelized depth, but for her, the most satisfying part of an espresso martini is the frothy white foam on top. To make the required crema, shake the martini shaker vigorously for about 15 seconds to release the coffee's air bubbles and natural oils.
Brennan's mixologist Christine Selvidge serves up several coffee-based cocktails, including the N'Awlins Chicory Pecan Martini (a winter item), the pyrotechnic café brulot, and Spanish Carajillo with vanilla-flavored Licor 43.
Brennan's makes its pecan cream liqueur for the N'Awlins Chicory Pecan Martini. Roasted pecans are cooked in a sous-vide machine with half-and-half. Traditionally, chefs employed this slow, gentle cooking process to produce tender, juicy meats, but lately, savvy cocktailians, including Julep owner Alba Huerta, apply this technique to maximize flavors.
Take Huerta's Tepache Julep. Tepache is a Mexican pineapple drink with pre-colonial roots. Pineapple, tamarind, maraschino, mezcal, and raspberry are sous vide with Spanish verdejo wine at her bar on Washington Avenue.
"We sous vide to achieve certain flavors that are more well-rounded when cooked at a lower temperature," she said.
The result is balanced, delicious, and refreshing, which drinkers clamor for as temperatures soar in this balmy climate.
Along with coffee cocktails, the Post Oak Hotel bar, lounge, wine cellar, and restaurants sell loads of fizzy spritzes, particularly Ranch Water, the ice-house darling riding on the coattails of Topo Chico's popularity.
The award-winning hotel sells about 50 to 60 Ranch Waters daily, and "when pool season opens, close to 100," says assistant beverage and food director Faith Chen, who loves its simplicity. The three-ingredient drink calls for tequila, lime juice (lots of it), and Topo Chico. That's it! And yes, it has to be Mexican spring-sourced Topo Chico for the crispest, most thirst-quenching porch sip ever: "It's a very simple cocktail you can do at home," Chen said. "And just like a mojito, you can add flavors to it, and it won't change the dynamic of it. You can add pomegranate juice, pineapple, apple, or watermelon, just about any fruit."
From Kenny & Ziggy's New York Delicatessen
½ ounce Reyka Vodka
1½ ounces espresso
½ ounce turbinado syrup (see note)
2 dashes Regan's Orange Bitters No. 6
3 roasted coffee beans for garnish
Fill a cocktail shaker halfway with 1-by-1-inch ice cubes, followed by vodka, espresso, turbinado syrup, and Regan's Orange Bitters. Shake well until well-chilled and frothy, then strain into a chilled martini glass. Float the coffee beans on top and serve. Makes one cocktail.
Note: To make turbinado syrup in a saucepan, combine 2 cups of turbinado sugar with 1 cup of water. Cook over medium-low heat until the sugar dissolves into a syrupy consistency for about five to seven minutes. Refrigerate until ready to use.
From Brennan's of Houston
2 ounces Chartreuse liqueur
Italian Prosecco
In an old-fashioned glass, pour in 3 to 4 ounces of Italian Prosecco, or to your taste. You also can use any sparkling wine you may have around the house. It's a very forgiving recipe. Gently add 1-by-1-inch ice cubes with tongs to keep the wine from losing bubbles. Add Chartreuse, gently stir once, and serve. Makes one cocktail.
From the Post Oak Hotel
2 ounces blanco tequila
½ ounce lime juice or about half a fresh lime, plus a lime wedge
Topo Chico, chilled
Fill a highball glass with ice cubes, followed by blanco tequila and the juice from the half lime. Top with chilled Topo Chico. Add a fresh lime wedge to the rim of the glass and serve. Makes one cocktail.
Fruit variations: Squeeze fresh orange or grapefruit juice, or pureed watermelon, strawberries, kiwi, or another favorite fruit in a blender. Add 1 ounce of fruit puree to Texas Ranch Water, stir, garnish with fresh mint, and serve.
For a spicy version of Ranch Water, place one or two slices of fresh jalapeño in a highball glass. Muddle the jalapeño with a wooden muddler or spoon. Add ice, tequila, lime juice, and Topo Chico. If you like, garnish with jalapeño and a wedge of lime. Enjoy!
Editor's note: Buzz dining columnist Dai Huynh is a James Beard food-journalism award winner and longtime Houston-based restaurant writer. This Q&A was condensed and edited.
Want more buzz like this? Sign up for our Morning Buzz emails.
To leave a comment, please log in or create an account with The Buzz Magazines, Disqus, Facebook, Twitter or Google+. Or you may post as a guest.