The Buzz Magazines 2022 Photo Contest
Click the Buzz Me button to receive email notifications when this writer publishes a new article or a new article in this column is published.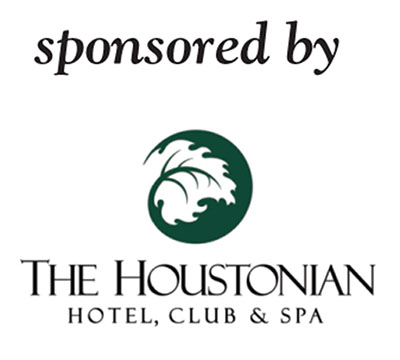 After reviewing a record number of 1,747 submitted images, we are pleased to present the winners of The Buzz Magazines' 17th annual photo contest. Congratulations to all and especially to our Grand Prize winner, Loyd Dalton, for his photo Finding the Way.
As our Grand Prize winner, Loyd Dalton will receive a couples staycation package compliments of The Houstonian Hotel, Club & Spa.
Finding the Way, Grand Prize Winner
Loyd Dalton, 74, captured this photo of the night sky on an annual father/son photo trip to the Marfa/Big Bend area in April. "Finding the Way is of the Milky Way over the Stone Circle in Marfa, Texas. Ballroom Marfa commissioned the large-scale outdoor stone circle from Haroon Mirza in 2018. Mirza is an international acclaimed artist from London that creates and devises sculptures like the Stone Circle. Inspired by ancient megaliths, this solar-powered sculpture is open to the public in the high desert grasslands just east of Marfa. When I saw the sculpture, I instantly thought it would be a perfect composition for a Milky Way image with a man in the middle holding a light!"
Comments from Our Judges
There were a number of great images that we had to select from, but this particular image stood out. We think this shot shows a high level of skill and thought, especially for an amateur photographer. True knowledge of what the camera can do is evident. This requires manual settings and is crafted on purpose. It's not a lucky capture. Nowadays you see a lot of "starry night" images, but by including the person and light source into this image, the photographer added unique and creative elements that made a beautiful image even stronger. The title of this work and strong imagery is very current. It evokes emotion on the bigger picture of life.
About the Photo Contest
With any contest like this, the process is subjective. However, there are basic principles of photography that must be met, such as lighting, focus, exposure, and composition. The judges must consider the level of difficulty and skill required to capture each photo. And there are personal elements to consider: a photograph's essence, the emotions it elicits, the artful nature of its expression. Each judge prioritizes different factors in their selection, like originality, creativity, and use of movement. Judging is blind, as the judges do not see names or any information about the photographers.
We also let our readers vote. We posted 45 finalists on our Facebook page, and the photos that received the most "Likes" became our Readers' Choice winners.
The Buzz Magazines' annual photo contest is open to all amateur photographers, so keep that in mind as you are shooting pictures in the upcoming year. Watch for next year's call for entries on our website, social media, and in the March 2023 print issue. Thanks to everyone who entered, our judges, our readers who voted online, and our contest sponsor, The Houstonian Hotel, Club & Spa.
Leaping Willow, Second Place/Sports and Action
Dorothy Puch Lillig, 48, said this image came from a casual photo shoot of her daughter Anna (Bellaire High School, Class of 2021) at Willow Waterhole, where it suddenly started pouring. "Rather than run to the car, I asked her if we could do some shots in the rain. We walked over to the nearby bridge and she started posing as well as doing a few leaps and jumps." This photo was taken the summer before Anna left for the University of Illinois, where she now majors in dance. "She had to take off her sweatshirt as it was soaked and heavy. Meanwhile, my husband grabbed an umbrella and was trying to keep me (and more importantly, my camera) dry. We were all soaked. I didn't think I got a single decent shot. Then I came across this photo when I got home and just fell in love. I love her technique, the bridge, the scenery, but I really love how her hair is crazy yet perfectly placed to show her motion through the air. She reminds me of Medusa. I couldn't stop looking at her expression, which is so relaxed even though it was raining so hard and she was jumping on a wet and slippery bridge." This photo also received second place in our Readers' Choice contest.
On Golden Pond, Third Place/Nature
Jan Buchholtz, 65, took this photo in early fall. "I went to Sheldon Lake State Park as it opened. Bald cypress trees were just starting to display autumnal colors of yellow and orange. The ponds, entirely surrounded by trees, were completely in shadows, but I noticed the sun-lit cypress trees were reflected in the water. It was quite windy – the lilies and pads were moving amongst the water ripples which looked a bit like painterly brush strokes. The bounced light off the trees created wonderful golden hues and complementary-colored lavender shadows. I returned to the same spot a month later and captured a similar photo in calmer waters."
Campfire Reflection, Fifth Place/People and Portraits
Dana Katz, 45, took this picture of her husband, Kenneth, by a campfire in Ojai, Calif. "We were sitting by a campfire in Ojai a few months ago, and I just loved how the fire reflected in his eyeglasses."
Heron Reflection, First Place/Animals
Richard Reinitz, 65, has been coming to Hermann Park for many years, but this was the first time he had ever seen any herons. "This is a photo of a Yellow-crowned Night-Heron taken at the Japanese Garden in Hermann Park. When I take a photograph, especially of wildlife, I try to find not only the animal in a natural habitat but also a pleasing background. I also always look for reflections if possible as it reveals more of the animal and provides some symmetry to the photo. All of these elements were present, and I think the Yellow-crowned Night-Heron is one of the most beautiful birds I have photographed. It was an unusual opportunity to see this bird with just perfect conditions, still clear water and a natural background. When I photograph birds, I want to convey the beauty that I see so they can be appreciated for all to see."
Moth Eye and Curved Proboscis, Fourth Place/Nature
Robert Davis, 81, stacked multiple images to create this macro photograph of a butterfly eye and proboscis. "This is about 20x normal size. Macro photography unveils a new world to the observer. None of this is remotely visible to the naked eye. As you get closer to a subject, not only does one need more light, but the plane of focus is extraordinarily thin. Today, we can overcome this with by taking many photographs with a different level of focus. We then stack the images one on top of another and use software that retains only those areas in focus. The resultant image is very sharp front to back. This image is the result of 100 exposures each taken 0.010mm apart. It was done with the camera mounted on a motorized rail. It was taken with a A1 Sony camera and a Laowa 25 mm macro lens. Lighting was continuous tungsten. 25 mm lens extensions were also added."
Frosted Bison @ Yellowstone, Fifth Place/Animals
David Holland, 67, spotted this snowy bison in Yellowstone National Park – specifically the Lamar Valley – in January. "The American Bison is the iconic survivor of the West. Temperatures in the Lamar Valley (aka the American Serengeti) plunged to -14°F on this particular morning. I spotted this bull along the edge of a frozen river, sweeping snow away with its nose for some grasses below. He was covered in snow and I envisioned a much sought-after photo opportunity. I positioned myself about 50 yards in front of him, laid prone in three feet of snow waiting for an eye level photo chance. He rarely lifted his head as he drew near, but when he did and I could capture both eyes, I took the shot! B&W [Black & White] seemed appropriate."
Bath Time, Third Place/Animals
Dana Katz, 45, snapped this photo of puppy Frazier. "As the least likely person on the planet to get a dog, I must admit that getting Frazier has been so wonderful for our family. My daughter Annie and I were bathing Frazier, and we decided to give him a 'mohawk' because we thought it was adorable!" This photo also received first place in our Readers' Choice contest.
Soccer at Sunset, First Place/Sports and Action
Jaana Eleftheriou, 58, shot this photo of soccer players in a dusty field at sunset in Kenya in November 2021. "I was watching local guides for safari outfits having a Sunday soccer game for fun. It was a beautiful sunset. The silhouettes of the players and dust created a lovely picture. I often go to Kenya to escape the busy life. I am a volunteer in the [Naboisho] conservancy which gives me an insight of the everyday life that tourists rarely see. This is just one example of everyday life there."
Getting Wired on Texas Birding, Fifth Place/Nature
Deborah Adams, 64, took this photo of a Scissor-tailed Flycatcher on April 14, 2022, at Quintana Neotropical Bird Sanctuary, located a quarter mile from the Gulf of Mexico and about two miles east of Freeport, TX. "This was my third trip (first this year) to look for the migratory birds. I enjoyed watching this gorgeous flycatcher and was happy he decided to land with his tail parallel to the barbed wire. It was quite a juxtaposition with the ship channel behind him and him enveloped in the rings of the wire." This photo also received third place in our Readers' Choice contest.
Midnight Prayer, First Place/People and Portraits
Vivian Huynh, 18, used a fog machine to create the smoke effect in this photo. "This is a photo of my sister, Lindsay Huynh, around a cloud of smoke holding a candle. This photo was taken in January 2022 in my home theatre. During a period of isolation from Covid and the recent loss of our grandmother, my sister and I wanted to create an image that depicted light and hopefulness during tough, dark times for our family." She graduated from Carnegie Vanguard this year and is headed to Baylor in the fall.
Shadows on the Mist, Fifth Place/Landscapes
Gerald McGlamery, 60, captured this foggy summer morning in the Pisgah National Forest of North Carolina. "The photo was taken from the Pounding Mill Overlook on the Blue Ridge Parkway on July 16, 2021. I drove up from Brevard to the BRP before dawn to photograph sunrise. Morning summer fog is frequent in the valley, so I knew I had a good chance of getting some interesting photos. The sun was about 40 minutes past sunrise when I noticed that the trees below were casting shadows on the fog and started taking several photos, of which this was the best. The valley below is known as the Cradle of Forestry in America because the first forestry school in the U.S. (the Biltmore Forest School) was established there by Carl Schenck. The land at the time was all part of the vast Biltmore Estate before it was sold to become national forest."
Moon Rising over Driftwood Beach, Second Place/Landscapes
Gerald McGlamery took this photo of the moon rising over a dead southern live oak at Driftwood Beach on Jekyll Island, off the coast of Georgia, in March. "I had been out to the beach near sunset to scout it and planned to come out again for sunrise over the Atlantic. After dinner, however, I saw the moon was near full and realized it would create a great silhouette with a tree I had been photographing earlier, so I drove back out again to take this photo (and I still went out again for sunrise). The tides on Jekyll Island rise about nine feet between low and high tide (some of the highest on the U.S. Atlantic coast). Much of the driftwood and dead trees on the beach are at least partially underwater at high tide, as seen in the photo. I was standing shin-deep in the surf when I took this photo."
Cloudy Mystique, Fifth Place/Readers' Choice
Kylie Markowitz, 17 (Emery/Weiner, Class of 2023), took this self-portrait at school in December 2021. "I took various pictures and overlaid them on top of each other to give it a mysterious and confusing look. Sometimes I hide myself from others, and I wanted to find a way to imitate that feeling through a self-portrait."
Suspenseful Swimming, Fourth Place/People and Portraits
Christine Mitchell, 55, took this photo of her daughter swimming in a dune lake and tossing sand in front of her in Dune Allen, Fl. last June. "This type of lake is rare. It is brackish water fed by freshwater springs and waves washing in from the ocean. My daughter is the 4th generation in my family to swim in this exact spot. It has changed a lot, but is still the most beautiful place in the world to me. We thought it would be cool to see if we could capture her coming through the sand suspended in the water. We succeeded and I think we ended up with a fun, yet mysterious, photograph of youth, summer, and rare beach experiences."
Dragonfly Eyes, Second Place/Nature
Mauricio Recinos, 51, took this photo on a trip to Galveston Beach last summer. "It was a sunny day and while walking on the beach I spotted this dragonfly in the bushes. I started to get closer, then a little more. When I was pretty close the dragonfly buzzed its wings, like it was telling me 'that's close enough,' so I stopped. I focused on its big eyes and took the shot. Nature manifests in many beautiful ways, even with insects that might not be attractive to some. I hope everyone learns how to appreciate it and most importantly to protect it."
Kennebunk Sunset, Third Place/Landscapes
David Holland, 67, took this photo in October 2021 in Kennebunkport, Maine. "My wife and I were at the tail end of a wonderful trip through New England. Our best friends were with us and the wife had served on President George H.W. Bush's staff for many years. While working in President Bush's (41) office, she became good friends with the President's personal aide. He and his wife have a home in Kennebunk and kindly offered it to us to cap off our adventure. One evening, we crossed the Kennebunk River for dinner in Kennebunkport. While the sun was setting, I noticed reflections in the calm waters as low tide neared. I had my camera in tow and rushed to the water's edge. There were three boats moored and tied together. They were floating out with the tide and began to straighten out in a line. The beautiful home across the river, the cloud formations, fading sunlight, dramatic reflections, and aligned moored boats all came together. This image was printed and presented to 41's aide and his wife and it hangs in their home in Kennebunk today."
Hope, Third Place/People and Portraits
Acie Reed-Hager, 15, took this photo in late fall of 2021 in Springfield, Mo. "I took my photo trying to show and convey a symbolism of hope during hard times. I saw a similar photo online and loved the candidness of it and wanted to convey a similar candidness during hard times."
John Moulton Barn B&W, First Place/Landscapes
Darren Inoff, 53, took this photo just outside of Jackson, Wy.  and Teton National Park in early June 2021. "We had decided to spend a month in Jackson and these barns were the first things I wanted to see. I was really just on a scouting trip because this visit was in the middle of the day and the light was not the best – I almost didn't take my camera with me. Because of the harshness of the light I decided to turn this into a black and white and it might be my favorite picture from the trip. It literally was the first of 4,000 photos I took in June!"
Brain Bucket in a Bowl, Fifth Place/Sports and Action
Jan Buchholtz, 65, took a long stroll along Buffalo Bayou and Eleanor Tinsley Park, before getting to the Lee and Joe Jamail Skatepark, where she shot this photo. "It was a lovely spring Sunday (March 2022). There were several children and novice skaters, as well as this unknown bearded gentleman who seemed quite comfortable on his board. The sunlight created marvelous curvy shadows, and I snapped a shot as he rounded the corner. Other than being a fan of the X Games, I know nothing about skateboarding, so I reviewed a number of urban dictionaries to come up with the title referring to his helmet (brain bucket) and the high-sided concrete course (bowl)."
Shadows Long Past, Second Place/People and Portraits
Mason Cole, 22, is a Computer Science major and Visual Arts (photography) minor at Johns Hopkins University. He graduated from Carnegie Vanguard in 2017. He explained, "The photo is in infrared, mimicking Kodak Aerochrome from the 1940s, and alludes to the transience of time. It utilizes shadows to impart feelings of longing and sorrow in a woefully different light." He took this photo at Evergreen Museum in Baltimore, Md. as part of his final project for a class at Johns Hopkins. He said the photo "strives to capture the estate surrounding the Garrett mansion which, despite its historical importance, was left subject to the whims of fate and time and allowed to age into antiquity." The photo was also on display at the museum for two months, from the end of April through the end of June.
I Can Fly, Third Place/Sports and Action
Kathy Zieben, 68, got splashed while taking this photo during a post-Covid cruise in the beginning of May. "We were so excited to return to cruising again on The Liberty of The Seas, a Royal Caribbean Cruise Ship. My favorite photography is street photography. Where else can you find more wonderful subjects than on a cruise ship in the middle of the ocean? It was a beautiful day and it seemed that everyone was anxious to watch the iconic bellyflop contest. This gentleman was one of the older contestants that made it to the finals. I loved how I captured the determination on his face with this shot. Even the spectators were watching in awe that he would actually enter this contest, hit the water, and win with the biggest splash. My 23mm camera lens was hit with water because I was so close to the shot. It was so worth it!"
Seagulls over the Bolivar Ferry, Fourth Place/Animals
Jeremy Hart, 48, caught these seagulls in flight on the back of the Bolivar Ferry in May. "This was actually one of the first times we ventured out of the house last year; my mother-in-law was staying with us quite a bit at that time, and we'd been trying to stay isolated as much as we could to keep her safe. That weekend, though, we just decided we needed to get out, so we took the kids and went down to Bolivar Peninsula. It was almost completely empty when we were there, and it was amazing to be able to be outside without our masks on – it was really the start of our little family re-engaging with the world after being locked down because of Covid-19. We'd driven our car on for the ride back to Galveston, and my wife saw some people at the back of the ferry throwing bread to the birds – the ferry was moving, but the birds were all just sort of floating in space, keeping up with the boat but seemingly not actually moving."
Sunset in Hawaii, First Place/Nature
Renu Hodgson, 63, took this photo in November in Honolulu at Diamond Head Beach Park. She and her husband had just arrived, checked into their hotel, and walked over to the park. They saw a man with a huge wand creating these large oblong bubbles. As the bubbles flew into the wind and reflected rainbows of light, she snapped this picture and many others. She and her husband then borrowed the wand and made their own bubbles.
Prickly Pink, Fourth Place/Readers' Choice
Kylie Markowitz, 17, captured this picture of a flower with a macro photography lens around March of 2022. She is an incoming senior at Emery/Weiner. "I love getting the details and unexpected looks with photography, especially with floral pieces. I had taken this in my backyard from a flower that was growing on a bush. When I saw it, I knew immediately that it would make a great photo."
Looking Around, Second Place/Animals
Jerry Clark, 69, took this photo at the end of September 2021 in Crested Butte, Colo. "The sun had just begun to break through the morning fog and clouds and cast a warm soft light on this group of horses who was as interested in me as I was with them. I liked their variation in color complementing the warm tones and the contrast with the one lone dark horse who approached me. And I liked the pose that they each took including the three horses in the background as something of interest turned their heads to my right. Just like us, it's a bit about what we do in the morning as we wait for our day to begin. In the case of these horses, enjoying the warm light of the rising sun with a backdrop of a beautiful mountain setting and posing 'just so' for someone coming by to say hello is as good as that gets."
Teton Sunrise Soft Color Palette, Fourth Place/Landscapes
Darren Inoff, 53, captured this image of the Teton Mountains in early June 2021. "This is taken from just off the first turn off at Schwabacher's Landing. I probably visited this location 10 of my 30 mornings in Jackson. I usually arrived in complete darkness at 5 a.m. waiting for the sun to come up. Each day was different. I had no idea what I would see until the sun came up. It never disappointed me, not once. Complete serenity, listening to the birds chirping as I waited for the palette to be painted. Amazing."
Flying Forward, Fourth Place/Sports and Action
Weston Chung, 16, took this photo of one of his former swim teammates doing the butterfly stroke. "After quitting [swim team] last spring, I took up photography. I figured that my peers and future collegiate swimmers deserve to have their journey documented since most parents can't get on the swim deck to take their children's photos. This photo is one of my favorite photos taken inside my high school pool. I swam year-round with people on the swim team for over six years. All of my swim photos were of my close friends. After swim meets, I was looking for that perfect photo that would put me in awe every time I looked at it."
Judges' Bios
Eric Forsythe has been a full-time photographer for over a decade. His work has been featured in several magazines and regional journals, including Time, The Ferrari Club Magazine, and Success magazine. His images have been shared on Larry King Live, Piers Morgan Live, Good Morning America, and The Tonight Show Starring Jimmy Fallon, to name a few. Eric's clientele includes automotive icons such as Ferrari, Porsche, and Lamborghini, as well as entertainment companies like MGM, Paramount Pictures, Capitol Records, and Integrity Music. He is based in Houston, but his passion guides him to continuously explore in search of optical stimuli. He believes that photography is not motionless and tries to establish a sense of movement in his photos.
www.forsythefotography.com, www.forsythefotography.shop
[email protected]
Jack Opatrny is an award-winning Houston photographer whose experience ranges from portraits and fashion photography to architectural, commercial, and food photography. Originally from Ohio, Jack relocated to Houston in 1990 and quickly established himself as a distinguished fashion and business photographer, locally and nationally. With more than 25 years of experience, his achievements have included top honors at the Art Directors Club of Houston's Annual Show and many other industry publications. His talent has been recognized in projects in fashion, high-end portraits, renowned commercial products, architecture, and humanitarian causes. In addition, Jack is a talented musician. His personal interests include charitable causes that range from animal rescue, environmental protection, and breast cancer awareness. His heartfelt love for dogs inspired his recent project, "Street Dogs of Mexico," highlighting the massive problem of homeless dogs. Proceeds benefit local animal rescue and adoption operations.
www.jackophoto.com, [email protected]
Terry Vine, recently named one of the 200 Best Ad Photographers Worldwide by Lürzer's Archive, is an advertising and lifestyle photographer who specializes in creating custom images for the healthcare, hospitality, and corporate industries. His ability to capture the essence of an experience as it relates to a destination has landed him assignments around the world and earned numerous awards. His work has been featured in Communications Arts, Graphis Photo, Print, American Photography, Applied Arts, and PDN Photo annuals. Terry's fine art images are in many museum and private collections around the country. Having grown up in Ohio, Terry now lives in Texas with his wife, two children, and a rambunctious Golden Retriever named Ranger.
www.terryvine.com, [email protected]
People in this article:
Loyd Dalton
,
Dorothy Puch Lillig
,
Jan Buchholtz
,
Dana Katz
,
Richard Reinitz
,
Robert Davis
,
David Holland
,
Jaana Eleftheriou
,
Deborah Adams
,
Vivian Huynh
,
Lindsay Huynh
,
Gerald McGlamery
,
Kylie Markowitz
,
Christine Mitchell
,
Mauricio Recinos
,
Acie Reed-Hager
,
Darren Inoff
,
Mason Cole
,
Kathy Zieben
,
Jeremy Hart
,
Renu Hodgson
,
Jerry Clark
,
Weston Chung
,
Eric Forsythe
,
Jack Opatrny
,
Terry Vine
Want more buzz like this? Sign up for our Morning Buzz emails.
To leave a comment, please log in or create an account with The Buzz Magazines, Disqus, Facebook, Twitter or Google+. Or you may post as a guest.