A Dose of Laughter: Comedy Shows can be Healing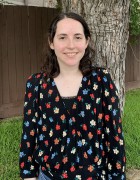 Click the Buzz Me button to receive email notifications when this writer publishes a new article or a new article in this column is published.
For as long as I can remember, if I'm in a bad mood or just feeling overwhelmed I turn to comedy to lift myself up. I used to watch old stand-up routines of my favorite comedians for a quick boost of serotonin but during Covid-19 lockdowns, I found myself yearning for more longform content.
I began watching comedy TV shows and found that focusing on the absurd situations characters got themselves into helped me take my mind off of all of the uncertainty in the world. There has also been a steady stream of research that suggests laughter has genuine mental and physical health benefits when used for stress management.
As many of us are getting back into the swing of the fast-paced business-as-usual mindset, I think watching a sitcom is the perfect cure for a tough day at the office. Although I personally am a silent laugher, I have compiled a list of my favorite comedy TV shows that will hopefully make you laugh so loud I'll be able to hear you from my office.
Santa Clarita Diet
Where to watch: Netflix
Air Dates: February 3, 2017 – March 29, 2019
I would classify Santa Clarita Diet as the ultimate pick-me-up show because I still find myself out of breath from laughing each time I rewatch it. Led by the incomparable Drew Barrymore and Timothy Olyphant, this show follows a couple who have been experiencing a stalemate in their relationship and professional lives as residential realtors. While struggling to meet the expectations of their obnoxious boss, their worries change abruptly in the first episode when Drew Barrymore's Sheila Hammond becomes undead. Yeah, you read that correctly: undead. I will admit this show is extremely quirky from shifting to quips about overpriced homes to discussing the science of zombies but it just works. The chemistry between Barrymore and Olyphant leaps off the screen as they try to return to a sense of normalcy and tirelessly support one another in their individual journeys and has never failed to lift my spirits.
Good Omens 
Where to watch: Amazon Prime
Air Dates: May 31, 2019 – Present
To most people, the apocalypse would seem like a touchy subject, but Good Omens manages to make the world coming to an end feel like a rollercoaster worth staying on. Good Omens follows Crowley (David Tennant), a crotchety demon determined to save the world from Armageddon as he teams up with his close friend and angel, Aziraphale (Michael Sheen). David Tennant and Michael Sheen's chemistry radiates off of the screen, making it really feel like they have been friends since the beginning of time. This show is great for fans of The Good Place because it similarly incorporates cheeky commentary on philosophical ideals and the beginning of the universe. 
Jane the Virgin 
Where to watch: Netflix 
Air Dates: October 13, 2014 – July 31, 2019
The title might prompt some raised brows, but I guarantee Jane the Virgin will have you laughing so hard you'll be gasping for air with its punchy dialogue and absurdist plot twists as it satirizes the telenovela genre. Not to spoil anything but when in doubt, it was probably an evil twin who did it. Our heroine, Jane Villanueva (Gina Rodriguez), has her life on a very narrow track, determined to get her degree to become a teacher as she looks forward to marrying her long-term boyfriend Michael (Brett Dier). These plans quickly unravel when she is accidentally artificially inseminated with her boss Rafael's (Justin Baldoni's) sperm and hilarity ensues despite the extremely unusual circumstances. 
Dead to Me 
Where to watch: Netflix
Air Dates: May 3, 2019 – Present
A show centered around mourning and grief has no business being this hysterical but Dead to Me had me cackling from the first scene. This show can only be described as a dark comedy as main characters Jen Harding (Christina Applegate) and Judy Hale (Linda Cardellini) develop an unbreakable bond while they support each other through unimaginable trauma. With shocking twists woven throughout, this show will suck viewers in and leave them second-guessing everything they thought they knew about Jen and Judy.
Four Weddings and a Funeral (TV miniseries)
Where to watch: Hulu
Air Dates: July 31, 2019 – July 31, 2019
Adapted from the incredible romantic comedy Four Weddings and a Funeral, this miniseries follows four American friends who met in college and made their way to London. As implied by the title, there are four weddings and a funeral as this crew of friends attempts to find romance and muscles through heartbreak in the big city. Oddly enough, this show manages to even find joy in a funeral scene, which I alternated crying and laughing during. There are so many moving parts in this show which are masterfully woven together at the end, making viewers feel as if the ending was inevitable yet completely unexpected.
The Duchess 
Where to watch: Netflix
Air Dates: September 11, 2020 – September 11, 2020
Helmed by and loosely based on stand-up comedian Katherine Ryan's life, The Duchess follows an outspoken single mother who is willing to do anything to make her daughter, Olive (Katy Byrne) happy. The humor is exceptionally raunchy but I found myself endlessly entertained by the quick one-liners, particularly between Katherine and her nemesis ex Shep (Rory Keenan) as they try to co-parent Olive. This show has everything from a fake, washed-up British boy band (complete with an original song) to tongue and cheek commentary on how society treats independent women.
Grace and Frankie
Where to watch: Netflix
Air Dates: May 8, 2015 – April 29, 2022
Netflix's longest-running original show, Grace and Frankie, is the perfect example of what I like to call the enemies-to-frenemies genre. Grace Hanson and Frankie Bergstein, played by the incomparable Jane Fonda and Lily Tomlin respectively, are complete opposites but have been forced to fake a friendship for years by their husbands. Much to Grace and Frankie's surprise they become each other's greatest confidante when their husbands reveal that they are in love and want to get married. Grace's dry curmudgeon humor complements Frankie's free spiritedness as they look after each other and enter a new chapter in their lives, focused on personal growth. This show happens to be my mom's favorite because it is basically a reunion of the epic 9 to 5 film and always balances the heartbreak with humor.
The Mindy Project 
Where to watch: Hulu
Air Dates: September 25, 2012 – November 14, 2017
Mindy Kaling absolutely kills it in this romantic comedy as she goes through the trials and tribulations of finding the one and searching for a healthy work-life balance. Mindy works as an OB/GYN at Shulman & Associates, where everyone is one big dysfunctional family, constantly meddling in each other's personal lives about as much as they actively complete their work. Those who have a special place in their hearts for The Office should especially consider making room for The Mindy Project for its similarly outlandish situations and hilarious one-liners. 
Only Murders in the Building
Where to watch: Hulu
Air Dates: August 31, 2021 – Present
When I first saw that Selena Gomez would be starring alongside Steve Martin and Martin Short, I was skeptical because of the few decades between them. It's almost as if the writers of Only Murders in the Building heard these thoughts and decided to lean into the chaos, frequently poking fun at the generation gap, making this the perfect show for people of all ages. If you're also a true crime junkie like myself this show should definitely appeal to you. This unexpected trio of amateur sleuths stumble into a murder investigation in their apartment complex and decide to make a podcast so they can reveal the truth. They make a multitude of mistakes and barely cheat death along the way, and I could not stop laughing all the while at their buffoonery.
Upload 
Where to watch: Amazon Prime
Air Dates: May 1, 2020 – Present
The year is 2033 and society is so technologically advanced that death has become optional, and food is made by 3D printers. At least, that's the future that the creators of Amazon Prime's Upload are predicting and satirizing. As the name of the show implies, in this not-so far off version of our society people can "upload" their consciousness into a virtual afterlife. Led by action star Robbie Amell, this sci-fi comedy pokes fun at how heavily we all rely on our gadgets and begs some introspective questions from viewers. Are they making us better or happier people? This show also has its fun with the age-old question of "can men and women be friends," even with death coming in between them. 
Ted Lasso 
Where to watch: Apple TV
Air Dates: August 14, 2020 – Present
If you're in the mood for a feel-good show, then you should definitely give Ted Lasso a shot. Jason Sudeikis is so wholesome as the titular character, an American high school football coach who is recruited to coach a lackluster pro British soccer team. With the help of his best friend Coach Beard (Brendan Hunt), Ted Lasso is looking to cheer up this soccer club as much as he wants to turn their losing streak around. This show deserves all of its critical acclaim and then some for the brilliant writing and its amazing ensemble cast. My personal favorite character has to be Roy Kent (Brett Goldstein), a gruff and crass player with a heart of gold who manages to bring the team together with the help of his new American friends.
People in this article:
Drew Barrymore
,
Timothy Olyphant
,
David Tennant
,
Michael Sheen
,
Gina Rodriguez
,
Brett Dier
,
Justin Baldoni
,
Christina Applegate
,
Linda Cardellini
,
Katherine Ryan
,
Katy Byrne
,
Rory Keenan
,
Jane Fonda
,
Lily Tomlin
,
Mindy Kaling
,
Selena Gomez
,
Steve Martin
,
Martin Short
,
Robbie Amell
,
Jason Sudeikis
,
Brendan Hunt
,
Brett Goldstein
Want more buzz like this? Sign up for our Morning Buzz emails.
To leave a comment, please log in or create an account with The Buzz Magazines, Disqus, Facebook, Twitter or Google+. Or you may post as a guest.