Buzziest Reads of 2022
Click the Buzz Me button to receive email notifications when this writer publishes a new article or a new article in this column is published.
My favorite thing to do is to talk about books. I love to hear what people have read and liked, what they have disliked, why they chose a book, and pretty much anything else book related. But I particularly love to hear about books that really resonated with people and then hear why. 
For my last Page Turners column of 2022, I polled reader friends to hear their favorite read of 2022. My own favorites of 2022 are listed in my Best Books of the Year and my recent "Best Of 2022" podcast episode.
I had a tremendous response to my inquiry and here are what readers read and loved in 2022: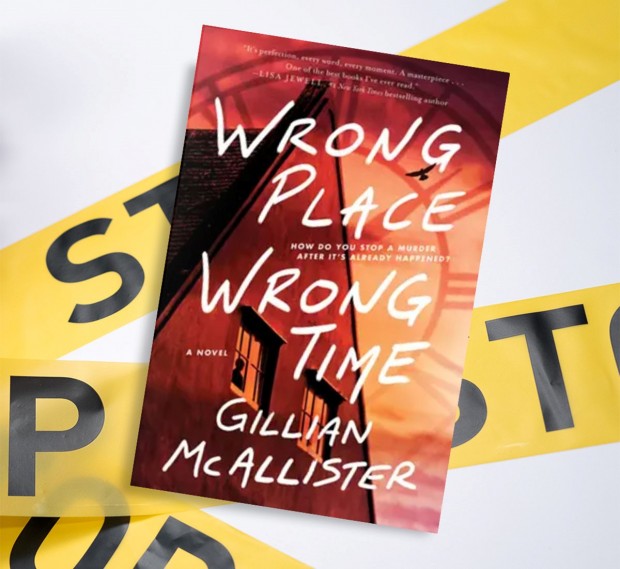 Christina Coward – I have read so many great books this year. A couple of my favorites are Wrong Place Wrong Time by Gillian McAllister. This was a thriller and definitely not what I thought it would be about. The ending truly surprised me! Next, Woman on Fire by Lisa Barr. This was another thriller that focused on a painting stolen by the Nazis years ago. It was such a nail-biter, and the villain is by far the "most despised" character in any book I have read!!! 
Jayda Justus – My absolute favorite was Marmee by Sarah Miller. As you know, it was a lovely yet searing look at motherhood during the Civil War. I loved seeing the other side of the Little Women story and reading more about the home front during the war. It will stay with me for a long time! One other top book that might not be on your radar is Meet Me in the Margins by Melissa Ferguson. It is a perfect sweet contemporary romance for anyone who wants to read a book that just makes them happy! It literally made me smile and want to hug the book after it was over! It was my top romance of the year.
Lori Fisher – I am going to vote for Tomorrow and Tomorrow and Tomorrow by Gabrielle Zevin. I loved following the characters throughout the book and watching them evolve and grow as they got older. Their lives are complicated, messy, and emotional, but three main characters will stay with me for a long time.
Kathleen Holt – I've read some great books this year and, as usual, I turned to some books that I have missed along the way. The one I enjoyed the most was Lonesome Dove. Written in 1999, this book is a must read for anyone interested in Texas history and is just an amazing adventure tale. There are moments of joy and heartbreak, fear, and anger, and all of it interspersed with moments of laugh-out-loud humor. The amazing characters you meet in this cattle-drive story will never leave you.
Michelle Beckwith – If I have to choose just one, it would probably be Honor by Thrity Umrigar. Honor is a book that I keep thinking about and I often refer back to the lessons I learned while reading it. A sometimes-devastating account of how cultural and spiritual disparities can be bridged by honesty, love, and compassion. 
Jean McNamara – Remarkably Bright Creatures by Shelby Van Pelt - Such a sweet story of a widow named Tova who takes a job working the night shift at an aquarium and forms a friendship with Marcellus, a giant Pacific octopus living there. Told from both the perspective of Tova and Marcellus, the audio version of the book is especially enchanting. Wrong Place Wrong Time by Gillian McAllister – I loved this story of a mother who travels backwards in time to unravel a mystery, desperately trying to change the course of events that led her son to commit a terrible crime. 
Robin Beard – Take My Hand by Dolen Perkins-Valdez is mine as I can't stop thinking about it. As a nurse at a family planning clinic in Montgomery, Alabama, Civil Townsend discovers unthinkable horrors and works tirelessly to bring about change.
Kelly Hogan – My favorite book this year was Woman on Fire by Lisa Barr. I read the entire book on the plane back from Rome, and I couldn't put it down. It was so unique, like nothing I've read in such a long time. The storyline itself was so suspenseful and interesting, so well written with strong characters and great detail. One of those books that the author does such a great job creating different storylines that are easy to keep separate and then they all collide beautifully. But what takes this book to a new level is the author's ability to weave her story with an educational journey of the history of the art world at a time during the Nazi regime.
Pam Lamp – Such a difficult question to answer, but my absolute favorite of the year – and possibly ever! – was The Personal Librarian by Marie Benedict and Victoria Christopher Murray. I love people stories, and this historical fiction novel about Belle da Costa Greene, J.P. Morgan's librarian and the woman behind his impressive art collection, was stellar. Well-respected and well-read, Belle was a Black woman who passed as White to protect her legacy and career and support her family. I hope you read this book an – if you travel to New York City – I beg you to set aside an hour or two to pop into the Morgan Library and Museum, tucked along Madison Avenue at 36th Street.
Regan Kelly Orillac – My favorites this year are Tomorrow and Tomorrow and Tomorrow by Gabrielle Zevin and The Love Songs of WEB Dubois by Honorée Fanonne Jeffers. They are oddly very similar in that they're about the painful arc of growing up and the love(s) you encounter and carry with you. They are also completely different in terms of time period, setting and characters, but equally immersive and moving.
Carolyn Johnson – I really enjoyed The Paris Architect by Charles Belfoure. It is historical fiction based in Paris during the Nazi invasion. It would make a great movie. 
Anne Glasgow – Trespasses by Louise Kennedy – The story is one of a young schoolteacher who meets a man twice her age at the family bar. The two are immediately attracted and it's a fairly well-known story of what comes next. However, all the surrounding action, family dynamics, the needs of her students, and the always present threats of political aggressors put this one over the top for me. I can't recommend it more highly. 
Lynette Burnett – My favorite book I read in 2022 was Still Life by Sarah Winman. This story was everything I love in a book: found family, quirky characters and a wonderful community. The story begins in Tuscany in 1944, towards the end of WWII. It's a beautifully told story about love, art, and history. I enjoyed this book so much! I read it in February and I still think of it. 
Carol Harris – Lessons in Chemistry by Bonnie Garmus – I laughed, I was sad, I loved the characters, and I could put myself in the story as a woman in the workplace at that time (late '60s-'80s). "Whatever women do they must do twice as well as men in order to be thought half as good. Luckily this is not difficult." – Charlotte Whitton. This came to mind reading the story.
Jordan Magaziner Steinfeld - It's incredibly difficult to pick a favorite book of the year but here are a few standouts. I think my favorite read of 2022 was The Invisible Life of Addie LaRue by V.E. Schwab, which was actually published in 2020 but I hadn't had the chance to read it until earlier this year. It was such a beautiful, compelling, and thought-provoking novel. Another favorite was Our Missing Hearts by Celeste Ng, powerful dystopian fiction. And I also loved Lessons in Chemistry by Bonnie Garmus  – I fell in love with the characters, the story, and the way the story was told. Plus, I read lots of unputdownable thrillers, including Wrong Place Wrong Time by Gillian McAllister, The Paris Apartment by Lucy Foley, and Killers of a Certain Age by Deanna Raybourn. It was fun to look back at my reads this year – many of which were recommended in your Buzz columns! 
Jen Darling – These are three books that I really enjoyed. I Must Betray You by Ruta Sepetys - I always enjoy well-written historical fictions where the characters come alive, and I can also learn what life was like. This book's portrayal of life during the Romanian dictatorship. One True Loves by Taylor Jenkins Reid - She is one of my favorite authors in that she brings her characters to life so beautifully and you feel their personal struggle as though they were your own. Joan by Katherine Chen – Wow I am loving this book – I only have a few pages until the end so I'm excited to close my work for the day and return to this incredible book. I'm learning so much about Joan of Arc and her incredible challenges and triumphs.
Thanks to everyone who shared their favorite reads of 2022. Wrong Place Wrong Time, Woman on Fire, and Tomorrow and Tomorrow and Tomorrow were all repeat recommends, but there was such a variety of titles which always makes me happy.
Drop your favorite read of 2022 so far in the comments below – I look forward to seeing them.
For more book recommendations and bookish thoughts, see Cindy's monthly Buzz Reads column, her Thoughts from a Page Podcast or follow @ThoughtsFromaPage on Instagram. Find upcoming Conversations from a Page events here.
People in this article:
Christina Coward
,
Gillian McAllister
,
Lisa Barr
,
Jayda Justus
,
Sarah Miller
,
Melissa Ferguson
,
Lori Fisher
,
Gabrielle Zevin
,
Kathleen Holt
,
Michelle Beckwith
,
Thrity Umrigar
,
Jean McNamara
,
Shelby Van Pelt
,
Robin Beard
,
Dolen Perkins-Valdez
,
Kelly Hogan
,
Pam Lamp
,
Marie Benedict
,
Victoria Christopher Murray
,
Belle de Costa Green
,
J.P. Morgan
,
Regan Kelly Orillac
,
Honorée Fanonne Jeffers
,
Carolyn Johnson
,
Charles Belfoure
,
Anne Glasgow
,
Louise Kennedy
,
Lynette Burnett
,
Sarah Winman
,
Carol Harris
,
Bonnie Garmus
,
Charlotte Whitton
,
Jordan Magaziner Steinfeld
,
V.E. Schwab
,
Celeste Ng
,
Lucy Foley
,
Deanna Raybourn
,
Jen Darling
,
Ruta Sepetys
,
Taylor Jenkins Reid
,
Katherine Chen
Want more buzz like this? Sign up for our Morning Buzz emails.
To leave a comment, please log in or create an account with The Buzz Magazines, Disqus, Facebook, Twitter or Google+. Or you may post as a guest.