Heading Into 2023 with So Many Good Books to Read
Click the Buzz Me button to receive email notifications when this writer publishes a new article or a new article in this column is published.
Happy New Year! I hope everyone had a fun and healthy holiday. For 2022, I set a goal of reading outside my comfort zone and managed to achieve that goal. I have begun pondering my reading goals for 2023, and one thing I really want to focus on is reading more. With everything I do related to books, crazily enough sometimes it is hard to find enough time to read.
2022 was a fantastic year for books, and if early 2023 is any indication, it will be the same. Today I am highlighting some titles coming out in January through April about which I am most excited. I have read some of these books already (I starred those and only included those that I really liked), and the rest are high on my list to read very soon.
Fiction:
The Keeper of Stories by Sally Page (Jan. 24) 
*The Minuscule Mansion of Myra Malone by Audrey Burges (Jan. 24)
Maame by Jessica George (Jan. 31) 
*The Sweet Spot by Amy Poeppel (Jan. 31)
*The Love Scribe by Amy Meyerson (Feb. 7) 
Maureen by Rachel Joyce (Feb. 7) 
Someone Else's Shoes by JoJo Moyes (Feb. 7) 
*The Last Beekeeper by Julie Carrick Dalton (Mar. 14) 
A Likely Story by Leigh Abramson (Mar. 14) 
*Hello Beautiful by Ann Napolitano (Mar. 28) 
*The Mostly True Story of Tanner and Louise by Colleen Oakley (Mar. 28) 
This Bird has Flown by Susanna Hoffs (Apr. 4) 
The Audrey Hepburn Estate by Brenda Janowitz (Apr. 18)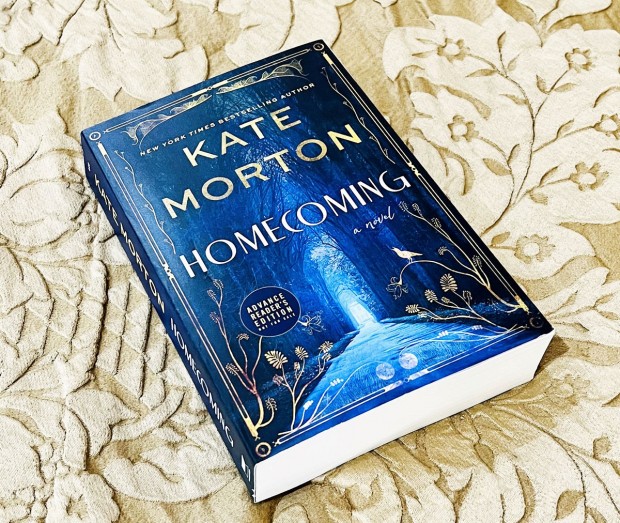 Historical Fiction:
*Moonrise Over New Jessup by Jamila Minnicks (Jan. 10) 
Code Name Sapphire by Pam Jenoff (Feb. 7)
*The House of Eve by Sadeqa Johnson (Feb. 7) 
Skull Water by Heinz Insu Fenkl (Feb. 7)
Prize Women by Caroline Lea (Feb. 14)
The Woman with the Cure by Lynn Cullen (Feb. 21)
Time's Undoing by Cheryl A. Head (Feb. 28)
The Farewell Tour by Stephanie Clifford (Mar. 7)
*Go As a River by Shelley Read (Mar. 7)
Daughters of Nantucket by Julie Gerstenblatt (Mar. 14)
Dust Child by Nguyễn Phan Quế Mai (Mar. 14)
Once We Were Home by Jennifer Rosner (Mar. 14)
*Beyond That, the Sea by Laura Spence-Ash (Mar. 21)
*Two Wars and a Wedding by Lauren Willig (Mar. 21)
*The House is on Fire by Rachel Beanland (April 4)
*Homecoming by Kate Morton (Apr. 11)
The Trackers by Charles Frazier (Apr. 11)
Fifth Avenue Glamour Girl by Renee Rosen (Apr. 25)
Mystery/Thriller:
*Better the Blood by Michael Bennett (Jan. 10)
*Devil's Way by Robert Brynzda (Jan 10)
*Exiles by Jane Harper (Jan. 31) 
*The Golden Spoon by Jessa Maxwell (Mar. 7)
*Now You See Us by Balli Kaur Jaswal (Mar. 7)
A Sinister Revenge by Deanna Raybourn (Mar. 7)
Vera Wong's Unsolicited Advice for Murderers by Jesse Q. Sutanto (Mar. 14) 
*The White Lady by Jacqueline Winspear (Mar. 21) 
A Death in Denmark by Amulya Malladi (Mar. 28) 
I'll Stop the World by Lauren Thoman (Apr. 1) 
The Soulmate by Sally Hepworth (Apr. 4)
The Only Survivors by Megan Miranda (Apr. 11)
What books are you excited for in 2023?
For more book recommendations and bookish thoughts, see Cindy's monthly Buzz Reads column, her Thoughts from a Page Podcast or follow @ThoughtsFromaPage on Instagram. Find upcoming Conversations from a Page events here.
People in this article:
Cindy Burnett
,
Sally Page
,
Audrey Burges
,
Jessica George
,
Amy Poeppel
,
Amy Meyerson
,
Rachel Joyce
,
Jojo Moyes
,
Julie Carrick Dalton
,
Leigh Abramson
,
Ann Napolitano
,
Colleen Oakley
,
Susanna Hoffs
,
Brenda Janowitz
,
Jamila Minnicks
,
Pam Jenoff
,
Sadeqa Johnson
,
Heinz Insu Fenkl
,
Caroline Lea
,
Lynn Cullen
,
Cheryl A. Head
,
Stephanie Clifford
,
Shelley Read
,
Julie Gerstenblatt
,
Nguyen Phan Que Mai
,
Jennifer Rosner
,
Laura Spence-Ash
,
Lauren Willig
,
Rachel Beanland
,
Kate Morton
,
Charles Frazier
,
Renée Rosen
,
Michael Bennett
,
Robert Brynzda
,
Jane Harper
,
Jessa Maxwell
,
Balli Kaur Jaswal
,
Deanna Raybourn
,
Jesse Q. Sutanto
,
Jacqueline Winspear
,
Amulya Malladi
,
Lauren Thoman
,
Sally Hepworth
,
Megan Miranda
Want more buzz like this? Sign up for our Morning Buzz emails.
To leave a comment, please log in or create an account with The Buzz Magazines, Disqus, Facebook, Twitter or Google+. Or you may post as a guest.