Greg Gatlin: Cooking with family and love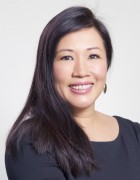 Click the Buzz Me button to receive email notifications when this writer publishes a new article or a new article in this column is published.
Greg Gatlin, the popular barbecue pitmaster, remembers sitting down for breakfast every morning with his two brothers. His no-nonsense mother, Mary, made sure of that.
"Mom stayed home, so she cooked breakfast every morning," the Houston native says. "It was pancakes. It was eggs. It was waffles. It was grits. It was bacon. It was biscuits. It was oatmeal. It was whatever she felt like cooking. We always would get a hot meal before school."
Family meals were also a nightly routine, and on Sundays, it was all about barbecue. Greg smiles as he recalls playing in their backyard with his two cousins and brothers while his father, Henry, and uncles barbecued ribs and brisket. The smell of smoke intertwined with family is forever etched in his memory.
Decades later, these happy moments inspired the Rice University graduate to abandon a corporate real estate career for the restaurant business, even though one-in-three eateries fails within a year. However, with dogged determination, the Gatlin's BBQ owner has reached another milestone.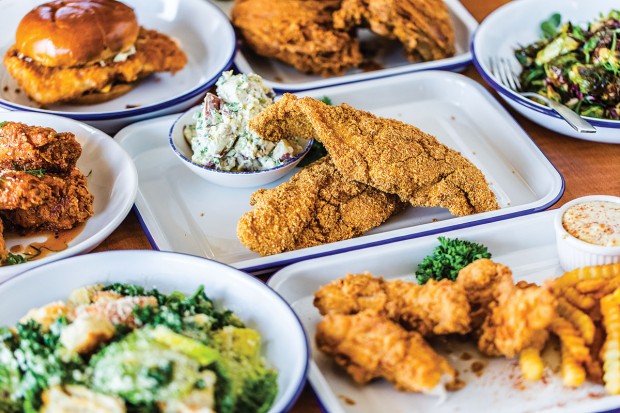 "I got the call this morning," the 43-year-old says, eyes wide. "At first, I thought, 'Oh, no. What's gone wrong this time?' Michelle Wallace, our former executive chef who left earlier this year to do her own thing, called and said, 'Are you sitting down? I need to tell you something.'"
Greg was named a Houston semifinalist for the James Beard Awards' Best Chef: Texas, along with Kiran Verma of Kiran's (Indian cuisine), Benchawan Jabthong Painter of Street to Kitchen (chef-driven Thai), and Ai Le of Nam Giao (central Vietnamese). The James Beard Foundation, whose awards are viewed as the Oscars of the culinary world, will announce the finalists on March 29, and the awards will be presented on June 5 in Chicago.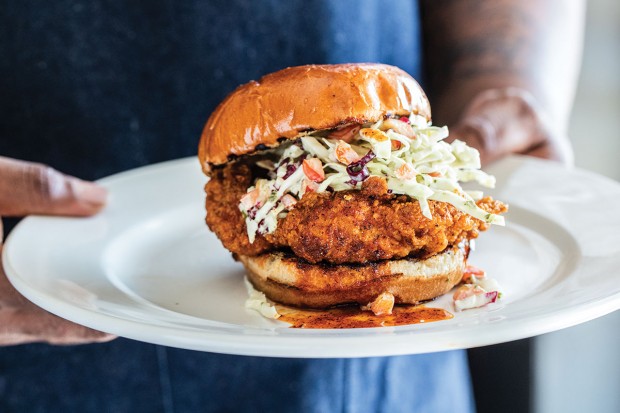 "You can aspire to do something, but if you don't have the right people with you, you won't make it," Greg says. "I share this with my mom and dad, and everybody who has been a part of Gatlin's."
That includes Uncle Ray, his dad's brother. "He passed away four or five years ago, but he used to barbecue for church and family functions. He was someone you would watch and learn. When he passed, I would tell my dad so many times, 'I wish Uncle Ray was here to see this.'"
How heat reaches the meat sets barbecue apart from other cooking methods. So, the first lesson is getting the fire just right, which Greg learned from his uncle. Another secret to a good barbecue? Season your meat the night before. "Ray was a big stickler about that. He would say, 'Don't bring that meat over here and throw it on the pit if you just seasoned it.'"
Food and family are cornerstones of the Gatlin family. "I had uncles, cousins, and great-uncles who would always barbecue. I would watch my mom cook, I would go into the kitchen and taste everything, or she'll call me into the kitchen and tell me, 'Hey, I need you to help me do this or that.' That's where the love, passion, and curiosity for food came from," Greg says.   
Despite his passion for food, the St. Thomas High School graduate went on to play defensive back for the Rice Owls and earned an economics and sports management degree from Rice University in 2002. Still, that itch for the food business wouldn't go away, so he signed up for culinary school, but the timing was wrong. He was expecting his first child, so he went to work for Pappadeaux Seafood Kitchen for three years instead to learn the ins and outs of the restaurant business.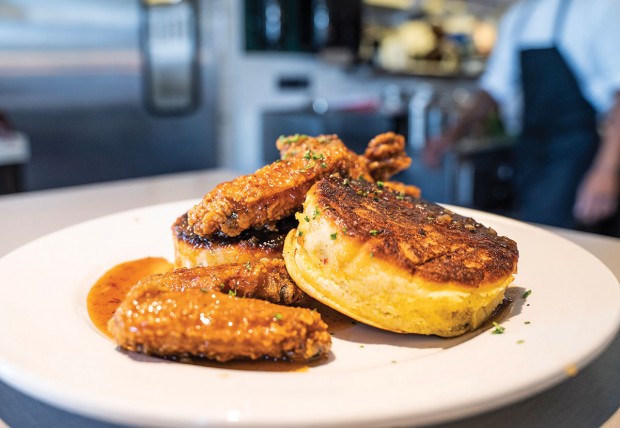 Afterward, Greg started his own catering company, relying on his Rice Owls buddies and university connections. "It expanded from there," he says. Finally, in 2010, Greg, along with his mom and dad, opened their tiny, hickory-smoked Gatlin's BBQ on West 19th Street, offering brisket, pork ribs, turkey, pulled pork, chicken, and sausage, plus sides and desserts.
"Barbecue was what we knew," Greg says. "Also, at the time, a lot of the barbecue places were chains, the Luther's and the Pappas, and some older barbecue places, especially the African-American places, have died off. There was a market for a small, niche barbecue place in town. Back then, if you had guests, you would have to drive to Lockhart or further for really, really good barbecue. I remember our first day. It was just the four of us: Mom and Austin up front, and Dad and I were in the back, working the pit. I thought, 'If we can get 50 people a day, we could break even.' Our rent was cheap at the time. We didn't have any debt going into it."
Greg described the moment as the perfect storm: There was a demand, and it was the start of social media. He lured 50 people into the joint on the first day, and it snowballed. Soon enough, Gatlin's BBQ outgrew its eight-seat dining room. Fans applauded its tender blend of Central and East Texas-style barbecue, homemade sides, and desserts, including Mary's full-flavored giblet-and-liver dirty rice and her plush peach cobbler. By 2015, the barbecue joint moved to larger digs at 3510 Ella to meet growing demand. These days, his sociable parents continue to welcome guests at their counter-service Gatlin's BBQ while Greg focuses on his latest venture, Gatlin's Fins & Feathers (302 W Crosstimbers St.), a full-service 80-seat restaurant in the historic neighborhood of Independence Heights, about eight miles northwest of downtown.
"What was I thinking?" Greg says with a laugh. "This place is an extension of our barbecue. I grew up around here. Our home church is four minutes from here, and there isn't a place for good, fresh seafood in this neighborhood. I've always loved Gulf seafood and Southern traditions, so that's the inspiration for Fins & Feathers. The stars of the show here are the fried catfish and fried chicken, and you have to have good biscuits with fried chicken."
These days, folks from as far away as Katy and the Woodlands drive to Fins & Feathers for the crispy fried chicken and Not My Momma's airy buttermilk biscuits. But Greg's personal favorite is the grilled jerk chicken with its sweet, savory sauce. "It's a nice dish that people don't get all the time unless they go to a Jamaican restaurant, and this is our spin on it," he says.
Here, he divulges a few secrets and shares his recipes for Grilled Jerk Wings and Texas-Style Brisket.
Greg Gatlin's Texas-Style Brisket
1 cup yellow mustard
¼ cup dill pickle juice
1 cup kosher salt
1 cup medium grind black pepper
½ cup paprika
½ cup granulated garlic
12-pound brisket, trimmed, leaving ¼-inch fat cap on point and flap
In a bowl, mix the mustard and pickle juice; set aside. In another bowl, combine the kosher salt, black pepper, paprika, and garlic; set aside. Coat the brisket with the mustard-and-pickle juice mixture, followed by the dry seasoning mix. Make sure you coat the entire brisket. Now lightly cover the brisket with foil and set it aside in the refrigerator overnight or for at least eight hours. When you're ready to barbecue, get your pit to 250 degrees. Greg likes to use hickory wood. But you go with your preference. It's all good. Be sure the smoke is clear, then place the brisket on the pit for three hours. Afterward, let the pit come down to 225 degrees and smoke it for another five to seven hours or until done. Resist the temptation to open the smoker during those first five hours. Let the brisket rest for two hours on butcher paper before you slice it. Serves 18–24.
For jerk seasoning:
2 tablespoons kosher salt
1 tablespoon garlic powder
1 tablespoon onion powder
1 teaspoon ground ginger
1 teaspoon ground allspice
1 teaspoon ground cinnamon
1 teaspoon ground nutmeg
1 tablespoon ground thyme
1 teaspoon paprika
1 teaspoon cayenne pepper
8-10 whole chicken wings
For jerk sauce:
½ pound butter
8 stalks green onions, roughly chopped
8 ounces ginger, peeled and roughly chopped
2 tablespoons allspice berries
4 cinnamon sticks
2 tablespoons black peppercorns
1 package of fresh thyme
6–8 habanero peppers, roughly chopped
2 garlic bulbs, separated and peeled
6-8 habanero peppers, roughly chopped
1 cup brown sugar
4 tablespoons tomato paste
3/4 cup white vinegar
You can buy store-bought jerk seasoning or make your own. In a bowl, combine the salt, garlic, onion powder, ginger, allspice, cinnamon, nutmeg, thyme, paprika, and cayenne pepper. In a larger bowl, toss the chicken wings with the jerk seasoning, ensuring that you coat all sides. Cover, refrigerate, and allow the wings to marinate while you make the jerk sauce.    
In a pot, melt the butter over medium heat. Add the green onions, ginger, garlic, allspice berries, cinnamon, black peppercorns, and fresh thyme. Stir and allow the ingredients to sweat over medium heat for about 10 minutes. Lower heat if necessary to prevent the ingredients from burning. Add habanero peppers, sugar, and tomato paste. Stir well and let simmer for about three minutes. Add white vinegar and about two cups of water; stir well. Add more water if necessary if too thick. Allow the sauce to reduce and thicken to reach about medium thickness, about 30 minutes, on low to medium-low heat. The sauce should be thick enough to coat a spoon lightly when ready. Let the pot cool slightly before carefully straining the jerk sauce through a sieve into a large measuring cup or bowl.
Fire up the grill (or you can bake the wings in the oven). Heat the grill to medium high. Using grill tongs, dip a wad of paper towels in oil, then carefully rub the grill grate until it is glossy and coated. Grill the wings, covered, and flip them occasionally until they are golden brown and cooked through, about 20 minutes. Keep a close eye on the grill: If flare-ups occur, or the wings begin to burn, move the wings to a cooler part of the grill or reduce the heat. When they're done, toss the wings in jerk sauce and enjoy! Serves 3-4.
Editor's note: Buzz dining columnist Dai Huynh is a James Beard food-journalism award winner and longtime Houston-based restaurant writer.
Want more buzz like this? Sign up for our Morning Buzz emails.
To leave a comment, please log in or create an account with The Buzz Magazines, Disqus, Facebook, Twitter or Google+. Or you may post as a guest.