Author Q&A: Houston Author Brooke Bentley
Click the Buzz Me button to receive email notifications when this writer publishes a new article or a new article in this column is published.
Brooke Bentley's new novel, Sideline Confidential, publishes next week. Fresh out of journalism school, Blake Kirk lands her dream job as a reporter for her hometown pro football team – the job sure to propel her to the sidelines on network television. But from the first day, double standards and old-school entitlement smack her with the intensity of a defensive line. Hit after hit, Blake forges on, determined to prove her worth to the team and her journalism peers. 
John McClain, retired Houston Chronicle writer and Pro Football Hall of Fame award winner, raves "Sideline Confidential provides a fascinating, insightful look at what it's like to be behind the scenes covering a pro football team. Brooke Bentley, a seasoned journalist who experienced the excitement and exasperation of covering a team, draws vivid portraits of the characters who make up a pro franchise. Bentley takes readers on a wild, behind-the-scenes ride from the beginning of training camp through a see-saw regular season that's both frustrating and inspiring. I can't wait for her next book featuring Blake Kirk."
Brooke Bentley is a former television anchor and award-winning sports reporter. After graduating with a master's in journalism from the University of Southern California, she spent two years working for the Houston Texans as a media personality and over a decade working in sports journalism. Brooke now devotes her time to championing local nonprofits, including Homemade Hope, where she served as the development director. She and her husband live in Houston and are raising two young boys.
Brooke answers some questions that I posed to her about Sideline Confidential: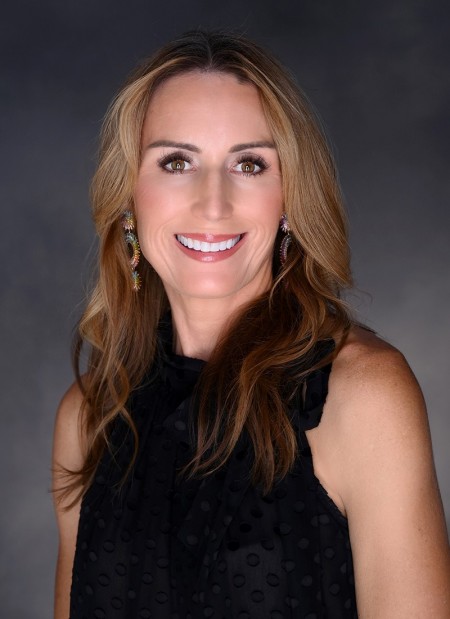 What inspired you to start writing Sideline Confidential?
I started writing this novel at the most inconvenient time in my personal life. At the end of my maternity leave, I was preparing to return to my job in sports reporting and felt the urge to start writing about a young woman following her dream to cover the NFL. The novel had been percolating in my subconscious for years, but I had been too immersed in the sports media world to write it. The time away during my leave had given me the space I needed to reflect on my experiences. I also had a new perspective on the challenges women face in the industry as I struggled with being a new mom juggling a hectic work schedule.
Over the next few years, I wrote the manuscript intermittently while also having a second child. Then, I shelved it. I was busy "mommying" and working. In 2020, I reread the manuscript and immediately realized I needed to lean into the "why" factor – that women continue to struggle to even the playing field in sports media. I researched the disturbing harassment allegations out of the Washington NFL team and decided to revisit the novel with a new lens. I started with a blank page and a renewed determination to detail the sexual politics women face in sports journalism. Be pretty but not sexy. Know your sport but don't outsmart the men. Be a great mother but don't take off time from work. It can feel like an impossible tightrope. That's what I set out to capture. 
What kind of research did you have to do?
I worked for the Houston Texans for two years and then in sports journalism for over a decade. A great deal of my research came from personal experiences and observations over the course of my career. But this isn't my story – it's the story of many women who have worked in the industry. The book really came alive when I talked to women who worked for national television networks or other NFL teams. The challenges they faced working in toxic work cultures gave me a new perspective on the storyline and helped me add depth to my characters. I also dug into the harassment allegations surrounding the Washington NFL team. While I worked on the manuscript, I shared it with former author and radio personality John Lopez. He has covered football for over thirty years and gave me valuable feedback and edits.  
What do you hope your readers take away from your book?
I hope Sideline Confidential empowers women who work not only in sports but in any male-dominated workplace. In the film industry, banking, politics – the list is long. It is incredibly hard and scary for young women in entry positions to find their voice and stand up for themselves. I know I felt that way. When I landed my first job in sports media, I was grateful to be there. I didn't want to do anything that would jeopardize my career, so I hardly ever stood up for myself. I want Sideline Confidential to let young women know that they aren't alone in their career journeys. Many of us have been there and we can support each other by listening, speaking up, telling our stories, and giving each other a voice.
What is the most difficult part about writing for you?
I like to write in silence, which is very hard to achieve with two young, active boys. It's not uncommon for my nine-year-old to dribble a basketball around the kitchen island. So the early morning hours are the most productive for me. I get up early when my house is still and dark, pour a large cup of coffee, and sit at my desk to write. I do my best work then, but it takes discipline (and a lot of coffee). When life is bustling and I'm on deadline, I take my laptop to the quietest corner and send my sons to the backyard (and often resort to bribing them with screen time). It's what I call survival mode!
Share something your readers wouldn't know about you.
Just like the heroine Blake Kirk in Sideline Confidential, I dreamed of becoming a sports reporter. I grew up cheering for the Houston Rockets and watching Lisa Malosky anchor coverage of the team. My high school senior yearbook predicted, "Found in 10 years: reporting on the sidelines." I went on to play volleyball at Davidson College where I majored in political science. I loved writing political essays in college and thought about pursuing a career in politics or international law. However, a brief stint at a Washington, D.C. law firm reaffirmed that an innate part of me still yearned to work in sports journalism. Law was not my passion! I took a leap of faith and moved across the country to pursue my masters in journalism at the University of Southern California. That's where I sharpened my writing skills and nurtured my passion for storytelling.
What are you reading now and what have you read recently that you loved?
During the summer, I gravitate to feel-good books with happy-ever-after endings. I'm a sucker for that type of ending. I just started Hello Stranger by Katherine Center. She graciously spoke to my writing group years ago, and we realized that we both attended the same school in Houston. I am a big fan of her and her humorous, soul-warming books. Some of my favorite recent reads include Happy Place by Emily Henry, Vera Wong's Unsolicited Advice for Murderers by Jesse Q. Sutanto, and The True Love Experiment by Christina Lauren.
Brooke will be "In Conversation" with John Lopez at Brazos Bookstore on Aug. 24, 6:30 p.m. Learn more here.
For more book recommendations and bookish thoughts, see Cindy's monthly Buzz Reads column, her Thoughts from a Page Podcast or follow @ThoughtsFromaPage on Instagram. Find upcoming Conversations from a Page events here.
Want more buzz like this? Sign up for our Morning Buzz emails.
To leave a comment, please log in or create an account with The Buzz Magazines, Disqus, Facebook, Twitter or Google+. Or you may post as a guest.