Rumor Has It - September 2023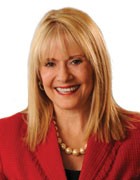 Click the Buzz Me button to receive email notifications when this writer publishes a new article or a new article in this column is published.
Young at heart. Suzy Godwin, Lindy Folloder, and Lisa Stephens were all big fans of Barbie dolls growing up, as were their daughters, and they admit they are still fans of all shades of pink. They pre-ordered the tickets to the opening of the Barbie movie and, to kick it off, had pink champagne at Rouxpour.
Red and white signs were everywhere. Memorial High School's Classes of 1992 and 1993 held their combined 30th class reunion on May 6 at the historic Rockefeller's Club. The 200+ partygoers danced into the night to the band Nervous Rex; hits from the late '80s and early '90s played until 2 a.m. The planning committee was headed by both classes: Jamie Wolf, Courtney (Gay) Paddock, Vaughan Scott, Sheri (McIntire) Bailey, Amy (Clark) Walton, Maya (Patchen) Blanton, Michael Shannon, Missy (Floeter) Pitts, Courtney (Crabtree) O'Neil, and Maggie (Ogilvy) Stacy. Special thanks to Gaye Weintraub and other volunteers who helped make the party a great success. The reunion made a sizable donation from the proceeds to Memorial High School's "Mustangs for Mental Health" and the Osteogenesis Imperfecta Foundation. The Facebook page is stangsreunion30. 
Castles and whiskey. Once they got the accents down, Tim and Sandra Moore and Tim's cousin Joe and Linda Ringer from Michigan started the top o' the morning on a pre-cruise land trip to the western and southwestern area of Ireland to see Cliffs of Moher and the Ring of Kerry. No blarney, they cruised 16 days around Ireland and Scotland and watched sea lions in Glengarriff Harbor, visited the Powerscourt Castle and Gardens in Ireland, and had a whiskey tasting in Scotland at Glenmorangie Distillery. On the last stop, they paid homage to our World War II heroes at Normandy. When Tim and Sandra checked into One Aldwych Hotel in London, the elevator door opened, and Doug and Lisa Rapier from Houston were there celebrating their daughter Renee Rapier's college graduation, and had tickets to the Wimbledon tournament. A grand-slam trip. 
Sun and fun. A one-minute walk to the beach in Cabo and a fabulous view in Pedregal came with the stunning contemporary Airbnb hacienda Johnny and Demi (Wilson) McCormack rented to celebrate Demi's milestone 30th birthday. Close friends Ross and Crystal Robin, Forrest and Alex Smith, Lauren Thomas, Mingo Lee and Lindsay Harrington stayed for five days and were pampered with a private chef for most of their meals along with an at-home tequila tasting. Their outings included Edith's in the private room and a night of exquisite signature dishes at Bagatelle. Did anyone try the Mezcal Smash or the Cotton Candy Martini? 
Cosmic flair. The 21st annual Mint Julep Forces for Good, a Legacy Community Health fundraiser, benefits Legacy's HIV/AIDS programs and services. The two video screens on the stage created mesmerizing special effects as the many performers continually surprised the audience with costume and wig reveals. Honorees were Linda Cantu, J.D. Doyle, and performer Doug Boyd aka Kimberly Anne O'Neil. The enthusiastic full-house audience was another performance in itself! Don't miss it next year. In the crowd were co-chairs Tony Bravo, Cyndy Garza Roberts, Ray Purser, and other enthusiasts were Kylie Lewis, Kenzie Schlief, Ronnie Kurtin, Naveen Pinglay, Rebekah Le, Hao Le Lynn Natareth, and Jill Reichman. 
Curtain call. The gorgeous Queensbury Theatre built in 2014 (formerly Country Playhouse since 1956) in Town & Country has been filled with acting and dancing classes (Tribble School) for students but coming out of Covid, they need to raise money for their main stage performances. Sponsorships are available for $50,000 and space is available to rent for corporate use or parties. Mary Beth and Harvey Cody hosted an informal focus group in their fab contemporary home to spread the word that the theater needs you. Sue Shefman, Lisa Brown, Eve Donnally, Joyce Eng, Martee Fuerst, Perry McCall, Toni Meason, Jill Rose, and Jeanmarie Brock Tade were in the first act.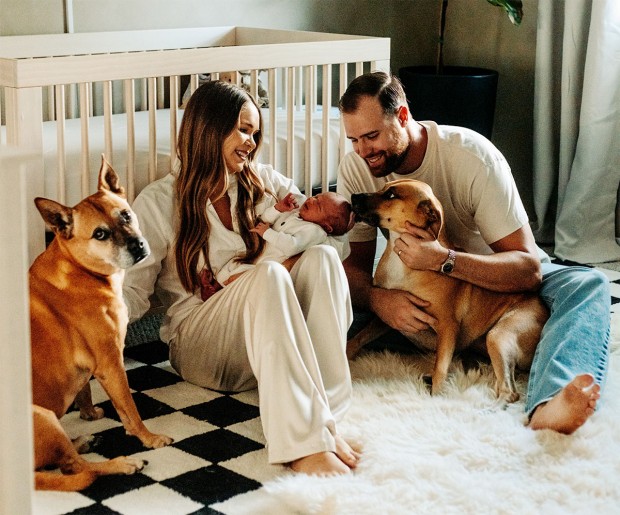 Welcome to the world. Maverick James Staff was born to first-time parents, Matt and Madison Staff, June 20, 2023. He is protected by Lola the family dog, while Lucy the 13-year-old dog is guard dog for Momma. Maverick, no doubt an independent free spirit, is already dreaming about surfing, sports, the beach, and the Guadalupe River. Grandparents Richard and Vickie Staff and Mike and Jill Butt are quite sure he will live up to his name.
Two countries. It was the first time in 17 years that the Sullivan family were all together in Sanary-sur-Mer, France, a place they visited for many summers. It was also the first visit to Lyn Sullivan's renovated home in a quaint medieval village of Lavina, Italy by her family of Sullivans – David, Kara, Henry, goddaughter Lana Toulliet, and longtime friends from Paris, Stephane Toulliet and Virginie Gauthier. They attended the Fête de la Musique in Sanary, which is the official kickoff to summer in France, and never tired of authentic pasta and pizza in Italy. Bonjour and ciao.
Retirement celebration. Chuck and Kim Pignuolo celebrated Chuck's retirement with a monthlong trip that started in London, where they ran into Tim and Sandra Moore from Houston. After a week in Paris, they luxuriated in the beautiful countryside of historic Saint-Émilion and rented a house among the vineyards on the property of Château Troplong Mondot for two weeks. The trip ended in the area of champagne, a fitting toast to a wonderful time. 
The whistle blew. Having friends in all the right places made Chicago even more fun for Rosanne Kaufmann and Frances Rubin. They were hosted before their Amtrak train trip by friends Sue and Mitch Feinberg, who did not let the NASCAR street-racing blockades hinder their fun. They saw a few qualifier races and had a Cheezborger at Billy Goat Tavern, aside from the traditional sites. Walter (aka Elvis) and Guilia Viali joined them at Union Station for the ride. At East Glacier Park, they stayed at the historic 1913 Glacier Park Lodge built of huge Douglas Firs. Highlights included two Medicine Valley Boat cruises and a Big Sky Circle tour Going to the Sun Road. In Seattle, the view from the Space Needle and wow tours at the Chihuly Museum and Garden ended the journey of scenic wonders.
Have some good news to share? Email us at [email protected].
People in this article:
Suzy Godwin
,
Lindy Folloder
,
Lisa Stephens
,
Jamie Wolf
,
Courtney Paddock
,
Vaughan Scott
,
Sheri Bailey
,
Amy Walton
,
Maya Blanton
,
Michael Shannon
,
Missy Pitts
,
Courtney O'Neil
,
Maggie Stacy
,
Gaye Weintraub
,
Tim Moore
,
Sandra Moore
,
Joe Rapier
,
Linda Ringer
,
Doug Rapier
,
Lisa Rapier
,
Renee Rapier
,
Johnny McCormack
,
Demi McCormack
,
Ross Robin
,
Crystal Robin
,
Forrest Smith
,
Alex Smith
,
Lauren Thomas
,
Mingo Lee
,
Lindsay Harrington
,
Linda Cantu
,
J.D. Doyle
,
Doug Boyd
,
Kimberly Anne O'Neil
,
Tony Bravo
,
Cyndy Garza Roberts
,
Ray Purser
,
Kylie Lewis
,
Kenzie Schlief
,
Ronnie Kurtin
,
Naveen Pinglay
,
Rebekah Le
,
Hao Le Lynn Natareth
,
Jill Reichman
,
Mary Beth Cody
,
Harvey Cody
,
Sue Shefman
,
Lisa Brown
,
Eve Donnally
,
Joyce Eng
,
Martee Fuerst
,
Perry McCall
,
Toni Meason
,
Jill Rose
,
Jeanmarie Brock Tade
,
Maverick James Staff
,
Matt Staff
,
Madison Staff
,
Richard Staff
,
Vickie Staff
,
Mike Butt
,
Jill Butt
,
Lyn Sullivan
,
David Sullivan
,
Kara Sullivan
,
Henry Sullivan
,
Lana Toulliet
,
Stephane Toulliet
,
Virginie Gauthier
,
Chuck Pignuolo
,
Kim Pignuolo
,
Rosanne Kaufmann
,
Frances Rubin
,
Sue Feinberg
,
Mitch Feinberg
,
Walter Viali
,
Guilia Viali
Want more buzz like this? Sign up for our Morning Buzz emails.
To leave a comment, please log in or create an account with The Buzz Magazines, Disqus, Facebook, Twitter or Google+. Or you may post as a guest.