Mardi Gras Sisters
Good times roll for Krewe of Max queens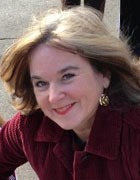 Click the Buzz Me button to receive email notifications when this writer publishes a new article or a new article in this column is published.
Debbie Robinson bolts upright from sleep, her husband alerting her to an emergency in the next room. "I'm not wearing my contacts, so I throw on glasses and a robe and round the corner to find six men with champagne and roses who want to kidnap me and take me out for drinks," she recalls.
"It's a Saturday Night Live skit, for sure."
Welcome to the wonderfully wacky world of the Krewe of Maximilian (Max, as it's commonly called), a membership-only, non-profit Galveston social club steeped in the mischievous fun and lore of Mardi Gras. The carnival-like festival combines activities open to the public with events organized by these private clubs known as krewes.
For the Krewe of Max, the gaiety starts long before the February Mardi Gras Galveston season when a group of former kings from its royal council shows up unannounced at the home of the woman they've chosen as the krewe's next queen.
"It's their way of saying, 'Hey, we've picked you,'" says Debbie, a Buzz resident who has shared this honor with sisters Nancy Keely and Cathy Bell, this year's outgoing queen.
"I'll never forgive Frank," Debbie jokes of her husband. "He knew the kings were coming that night. He could have at least told me to look a little more presentable."
Debbie was crowned queen of the Krewe of Max's royal council in 2010, Nancy in 2011 and Cathy in 2014. This Valentine's Day, Cathy will pass crown and scepter to the incoming queen, Sidney Short, during the group's ball at the Galveston Railroad Musuem.
While they are sister queens, don't look for royal rivalry.
"My husband laughs that the three of us are dysfunctional in that we all like each other and love to do stuff together," says Nancy. "We're hopeless. It's true."
Indeed. The siblings used to schedule Monday classes at The University of Texas for afternoon so they could stay over at parents Jim and Betty Davis's Houston home for Sunday "family night." They've enjoyed that tradition since. Their father died three years ago, but sisters, spouses, offspring and, occasionally a dog or two, still hang out with their mother every Sunday they can.
Sisterly bonds carry into volunteer work. Debbie, Cathy and their daughters have worked together in the philanthropic mother-daughter National Charity League. Nancy, Debbie and their mother loan their green thumbs to the Garden Club of Houston. "When Cathy retires, we'll get her into that too," deadpans Debbie.
When Debbie joined the Krewe of Max, it was inevitable that her sisters would get involved. Who could resist when the royal decree is to have fun? Depending on the theme, kings have dressed up as pirates or boat captains or in psychedelic fare for their grand ball. Queens have donned saris, flamenco dresses and fancy kaftans.
"I first joined because it was like a big party, and things just grew from there," explains Debbie. "I knew my sisters would like it. It was like, 'You guys have to do this with me!'"
"We did tend to inherit the volunteer gene from our parents," says Cathy, a financial modeler for a bank who, like her sisters, has done just about every Krewe of Max council job there is, designing invitations, compiling mailing lists and organizing events, including parties and the club's main Saturday Mardi Gras theme ball.
Being "bead babe" is, perhaps, the least glamorous job, they agree.
"Imagine a big 18-wheeler navigating these tiny, residential Memorial streets to lay a palette of beads at your house," says Cathy. "You have to mix and match all the different colors into bags and somehow get 500 to 700 bags of beads to Galveston to hand out to all the krewe members at our bead party."
"Yeah, and your hands get all black from the metallic dust," chimes in Nancy, a professional artist who paints pet portraits for a living, an altogether less messy job.
They have a grand time throwing them, though. Krewe members and friends gather on the second floor of the Strand's historic venue, Roof Garden, tossing the souvenirs to partygoers below on the Friday night of the final Mardi Gras weekend.
The following night is the club's private ball where debutante duchesses are presented, followed by the king and queen. "By the time you're crowned, you've put in all your hard work," says Cathy. "The presentation is only about 30 seconds, but it reflects all the many jobs you did leading up to it."
This black-tie affair, swaddled in the bizarre pageantry, music and masks of Mardi Gras, brings fond memories for the sisters. And it looks as though offspring could carry on the fun and mayhem. Cathy's daughter, Carson, 19, was a volunteer at last year's ball. Debbie's daughter, Elliott, 22, helps with junior Krewe of Max memberships and was a past duchess in Mardi Gras festivities.
But Debbie's daughter Tyler, 14, seems a bit unfazed by her queen mom and aunts. Does her mom receive royal treatment at home? Perhaps breakfast in bed?
Sideways glance to mom. "Uh, no," she quips. "More like, 'Hey Mom, get up and make me breakfast."
Mardi Gras Galveston is Feb. 6-17. For details, see mardigrasgalveston.com.
Want more buzz like this? Sign up for our Morning Buzz emails.
To leave a comment, please log in or create an account with The Buzz Magazines, Disqus, Facebook, Twitter or Google+. Or you may post as a guest.