New restaurants to try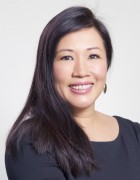 Click the Buzz Me button to receive email notifications when this writer publishes a new article or a new article in this column is published.
Houston diners are privileged to have unlimited options and diverse cuisines on any night. Some new restaurants rise above the rest, with buzzy chefs or striking interiors. But in the end, it all comes down to the food.
Here are 10 headline-worthy spots that have been open for six months or so. 
North Italia (1700 Post Oak Boulevard): Following the success of True Food, Phoenix-based Fox Restaurant Concepts has launched another winning venture with this well-priced Italian eatery, where community dining is part of the appeal along with homemade pastas and pizzas. A soaring space lit by bulbous overhead lighting and well-coiffed customers, North Italia manages to captivate and nurture our love affair with Italian cooking. Dishes to try: seasonable vegetable salad, bolognese, fig-and-prosciutto pizza, gnocchi with braised short ribs and Italian donuts.
Weights + Measures (2808 Caroline Street): This bakery/restaurant/bar starts with freshly baked breads, pastries and donuts at dawn with the Slow Dough Bake Shop. As the sun rises higher, it gracefully leads Midtown dwellers into a well-crafted, 150-seat restaurant that oozes urban cool. A smart, playful menu and wine list entice foodies while late at night, the bar, christened Love and Squalor, features cocktails and hundreds of beers along with an abbreviated menu. Dishes to try: wood-grilled mortadella, roasted carrot pizza and lacquered duck breast with snap peas.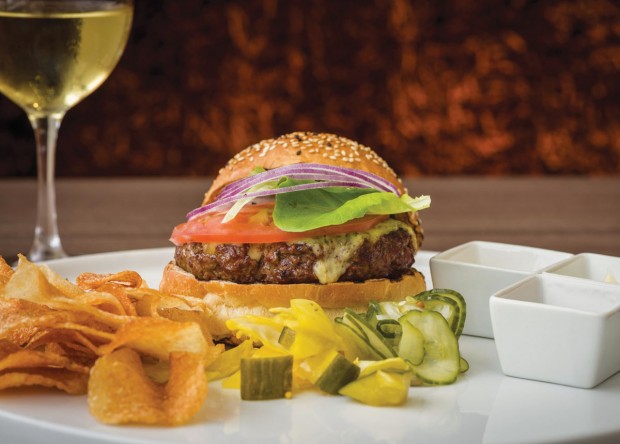 Peli Peli (5085 Westheimer, The Galleria): After a successful five-year run in Spring near Tomball, Peli Peli introduces its South African concept to Inner Loopers with a second location in the space previously occupied by Gigi's Asian Bistro in The Galleria. Through the use of clever, abstract lighting and a sculpted dome ceiling, the new space entices you to dine under a swirling canopy of trees in the desert. The space is a technical-lighting wonder that is grounded by an earthy menu, fueled by traditional South African dishes inspired by native South Africans along with Dutch, English, French, Portuguese and Indian settlers. Dishes to try: boboti cottage pie with homemade sausage, espetata (a traditional Portuguese garlic-marinated skewered beef) and melktert milk pie dessert with fluffy custard filling. 
Pondicheri Bake Lab + Shop (2800 Kirby Drive): Anita Jaisinghani is a dessert brainiac, using herbs and Indian spices to create complex, layered, yet balanced flavors. All I could mutter after biting into her basil fudgy chocolate cookie was, "Wow." The chef-owner –  behind the much lauded Indika in Montrose and Pondicheri, the Indian fast-food mecca located just below the Bake Lab at the two-story West Ave – bakes with a natural finesse that carries through multiple creations, including her lush chai pie. Truthfully, I've frequented Jaisinghani's restaurants as much for her cardamom shortbread cookies as her sanguine lamb curries. So I was ecstatic when she opened Bake Lab, where inside, a glass counter is lined with jewel-like, perfectly made pastries. Dishes to try: Café Annie brownies, cardamom-kissed laddoos and sweet-salty-spicy pondi bar. 
Patagonia Grill & Cafe (8408 Katy Freeway): The sound of Latin voices drift pleasantly through the attractive wine-lined dining room of Patagonia Grill & Cafe, an elegant oasis just off the frenzied traffic on Katy Freeway. It's a good sign that this Argentinean steakhouse is garnering a steady following of South Americans. After all, they are familiar with the foods of the region. It's apparent that Patagonia is striking a positive chord in its endeavor to replicate authentic Latin cuisine. My beef with this place? It's not closer to my home. Dishes to try:  tira de asado (20 oz. beef short ribs), blood sausage, Argentinean pork sausage, grilled venison, grilled wild hog and grilled mixed platter for two.
Kitchen 713 (4515 Canal Street): Sometimes, the plainest-looking box holds a treasure. Kitchen 713 is life's poetry in motion. Not only are its oxtails soul-satisfying, but the tale behind this bare-bones East End restaurant is what our city is about. Here, you'll find two hard-working co-chefs as James Haywood and Ross Coleman juggle their duties in the kitchen and dining room. They may have a helping hand or two, but for the most part, it's just them. After all, these boys are just starting out. And they're doing things their way: soul-food classics with an Asian twist that isn't just inventive, but deliciously unassuming. Here, I found cooking from the heart and not by the book. Dishes to try: Crawfish boudin balls with smoked-jalapeño remoulade, oxtails braised in black vinegar and anise with fried rice and braised cabbage with ham hock, turkey-neck lettuce wraps, homemade boudain with cracklins, shrimp and grits, Sunday fried chicken and peach cobbler.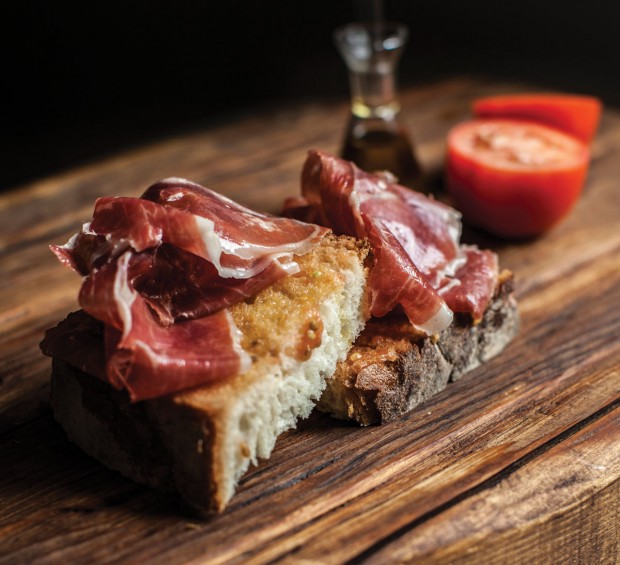 BCN Taste & Tradition (4210 Roseland): Be forewarned: Dinner reservations for this Spanish restaurant with a pedigree that most chefs would envy are hard to come by. Vastly popular with ex-pats who now call Houston home, the restaurant's peak hours are often booked two weeks in advance. Still, it's worth it to see the white stucco walls lined with the artwork of Picasso and Miró and of course, to savor the modern Spanish menu from Chef Luis Roger, who worked under Spain's most famous chef, culinary haute cuisine innovator Ferran Adrià of famed three-star Michelin restaurant elBulli. Dishes to try: confit of cod jowl in garlic olive oil sauce, steamed mussels with leek, and Iberico and clams sautéed with sofrito. 
Dak & Bop (1801 Binz): Riding on the coattails of a popular culinary trend, Korean-fried chicken, Dak & Bop opened in the mixed-use Parc Binz, joining Bosta Wine & Coffee and Museum Park Café. Husband-and-wife Jason and Mary Cho work hard at fine-tuning their months-old menu, and they excel at it. It's a feat considering neither has had any restaurant experience. Jason is a taekwondo master, and Mary is a nurse. But back in 2009, Jason was introduced to twice-fried chicken at Mad for Chickens in New York. He convinced the Queens landmark to share its recipes, and the rest is history. Here, crispy chicken wings are flavored with your choice of sauces: soy garlic, hot & spicy, half-and-half or lightly seasoned, no sauce. Dishes to try: parmesan fries, Philly cheesesteak bao, chicken wings with soy-garlic sauce or siracha honey. 
The Republic Smokehouse and Saloon (1910 Bagby): In college, I had two weaknesses: my first love and the ribs at Williams Smokehouse, which occupied a wood-paneled cottage in Acres Homes until it shuttered in 2007 after an electrical fire. Its demise left a void no 'cue joint, in my opinion, has been able to fill. Williams' meaty, tender, oak-smoked pork ribs never disappointed. Now the folks behind Hearsay and Mr. Peeples have managed to lure Cedric Williams, the youngest of Willie Williams' three sons, to fire up its state-of-the-art pit at the Republic Smokehouse and Saloon in Midtown. Against a fancy honky-tonk backdrop and red neon lights, Cedric continues to honor the family tradition with his blend of seasonings, which also can be found at Kroger stores. Dishes to try: slow-smoked beef short ribs, Chef Matt's Reuben sandwich and whole cracked grits.  
Table 57 Dining & Drinks (5895 San Felipe): It has a bar with eight rotating Texas beers; plus kids eat for free on Thursday. But the lure to Table 57 is the menu drafted by talented Randy Evans, former executive chef of Brennan's of Houston and the shuttered Haven. Here, he has devised a gregarious menu of artisan sandwiches, daily-catch entrees and seasonal salads. Dishes to try: fried green tomato with lobster salad, Korean-fried chicken, pork belly BLT, prime beef burger and post oak-smoked barbecue (brisket, pork ribs, chicken and pork ribs) by the plate or pound. 
Want more buzz like this? Sign up for our Morning Buzz emails.
To leave a comment, please log in or create an account with The Buzz Magazines, Disqus, Facebook, Twitter or Google+. Or you may post as a guest.