Amusement Parks
Where Houston used to play
Click the Buzz Me button to receive email notifications when this writer publishes a new article or a new article in this column is published.
Exactly one year ago, native Houstonian Russell Weil wrote a story for The Buzz that was especially popular with readers. It was called Restaurant Memories, and it chronicled favorite old-time Houston restaurants. Here is Russell's take on another slice of Houston's classic past: amusement parks.
Amusement parks have been a local favorite for over 90 years. One of the earliest venues was Luna Park. Sprawled over 36,000 acres in the Houston Heights on the banks of White Oak Bayou where I-45 and I-10 intersect today, this entertainment paradise was Houston's answer to the famed Coney Island.
Luna Park, in operation 1924-34, was home to Houston's first roller coaster, The Skyrocket. A newspaper article from 1927 reported that the hand-built, white, wooden roller coaster carried up to 3,000 passengers daily. The centerpiece was a heart-stopping 84-foot drop. Boxing and wrestling exhibitions, dance marathons (with a first prize of $750) and beauty pageants were popular draws.
Luna Park reached its height of popularity during the 1920s, but things changed as the 1929 stock market crash left people less money to spend. Bad times continued with the discovery of a man's corpse on the park's grounds in 1930; two years later, a farmer was hijacked in his car while in Luna Park.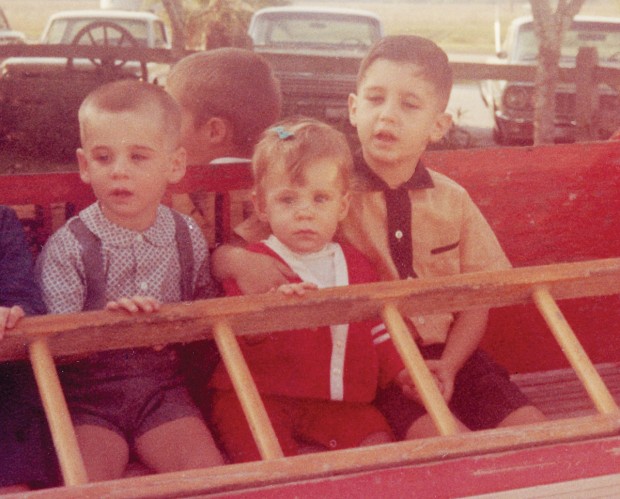 Houston's love affair with the amusement park did not end with the demise of Luna Park in 1934. Two popular parks debuted along South Main Street. Opening in the 1930s, the beloved Kiddie Wonderland on South Main Street and Kirby enjoyed nearly 60 years as a popular destination for young children.
Built on deserted land leased from Ben Taub that was, at the time, outside the city limits of Houston and is currently a Kroger, Kiddie Wonderland was a favorite during the 1960s. It was on the same route that would take us to our pediatrician in the Texas Medical Center. My brother and I were always relieved when my dad would turn into the Kiddie Wonderland parking lot.
While the usual rides, such as the 1941 Merry-Go-Round and the 1938 Kiddie Train, would keep us entertained, the ponies were the main attraction. With names such as Jack, Tippie, Sandy, Champ and Spunky, these ponies were as gentle as they could be. Former keeper Gene Bauer was quoted in an early 1980s Houston Chronicle article as saying, "Anything slower than Spunky is legally dead."
Many longtime Houstonians have fond memories of Kiddie Wonderland. Birthday parties here were popular. Buzz resident and The Emery/Weiner School teacher Steve Daum recalls, "I remember my dad telling me that the horses I rode were the same ones that he rode as a kid!" With rising costs and increased land value, the owners closed the park in the early 1990s.
The ambitious Playland Park was built in the early 1940s and featured two roller coasters. The park was located on South Main Street between Murworth and Westridge, now a Conn's and strip center west of the NRG Stadium parking lot. With a carnival-like theme, complete with barkers, Playland was billed as an entertainment complex. With 10 rides on 10 acres, the centerpiece of Playland Park was The Rocket, a wooden roller coaster opening in 1947. The Rocket was promoted as being "the largest roller coaster in the world."
Cheap thrills were paramount. According to an article in the Houston Chronicle from 1969, Madame Kate was a voluptuous self-proclaimed gypsy whose clinging garb and "azure" eyes mesmerized two generations of park-goers. Local advertising executive Lynton Ellisor worked at Playland Park as a teenager in his family's booth making nametags. "On my off time, I remember riding the roller coaster, which had three huge drops," he says, "but my favorite part of the park was the arcade and buying stuff with all the tickets I had won."
A stock-car race track was built as a side attraction, but quickly became quite popular. Unfortunately, memories of the race track involve incidents that most likely contributed to the park's eventual closing in 1968. In 1959, an out-of-control stock car careened through a steel fence, killing two and injuring three others. In 1962, a passenger on The Rocket turned in his seat to grab a child to make sure he was secure, and subsequently plummeted 60 feet, suffering major injuries but surviving the fall. Mysterious blazes occurred, as did other mishaps. With dwindling popularity and the opening of AstroWorld, Playland Park closed and was sold for redevelopment in 1968 to controversial Houston socialite Candace Mossler.
The 1950s and 1960s saw an increase in new amusement parks to the Houston area. With several locations throughout the years, Peppermint Park is especially remembered for its site at the North Loop near T.C. Jester. Housed inside a red- and white-striped warehouse, Peppermint Park was promoted as the "Miniature Amusement Park for Small Kids." At most amusement parks, a sign would determine if you were tall enough to be allowed on a particular ride. Peppermint Park was unique in that it catered to little tikes who did not have to worry about being small.
Some of the more popular rides included a merry-go-round, boat ride, airplane ride, The Whip, bounce houses, and a ball pit. Buzz resident and Houston history buff David Purdie recalls celebrations at this magical place. "Birthday parties were held at reserved tables that had the name of the birthday boy or girl posted on a clown-face chalkboard," he remembers.
Another resident says her favorite ride was The Whip: "It felt so fast and dangerous when the little metal car whipped around the short end, and we had to hang on for dear life while we slid to the outside," says Buzz associate editor Cheryl Laird. "It probably wasn't all that fast." Peppermint Park delighted kiddos for decades before closing in the early 1990s.
Another park operating during the 1960s was Wee Wild West on Westheimer Road at Yorktown where Capital Grille stands today. Thrilled to see the huge Wee Wild West sign at the entrance, I couldn't wait to celebrate my childhood birthday parties there. The roller coaster had two drops – the first one was just enough to speed the car up to the immediate climb and the big drop coming ahead. That drop seemed to last forever, and I would lose my stomach with each ride.
Wee Wild West's Hook & Ladder ride was a favorite, with kids sitting in an old firetruck driving around the park. Some other popular rides included the Whirly-Bird helicopter ride and hand-operated push trains. The locomotive train ride would leave the depot with parents standing along a chain-link fence to wave as the train entered a dark tunnel.
Of course, Houston's most beloved and missed amusement park is AstroWorld. Built by Judge Roy Hofheinz as part of the Astrodomain Complex, AstroWorld held its grand opening on June 1, 1968, with over 50,000 guests visiting the first weekend. Situated on 57 acres of land, which would eventually expand to 75 acres, the park had several themed areas, including Americana Square, Alpine Valley, Children's World, Plaza de Fiesta, Oriental Corner and Western Junction. Rides such as the Black Dragon, Bamboo Shoot and the Texas Cyclone filled our need for thrills. The Alpine Sleigh Ride and Lost World Adventure (jungle boat ride through Rio Misterio) carried us to exotic adventures. The AstroWheel and AstroNeedle took us to new views of Houston.
Six Flags purchased AstroWorld at the beginning of the 1976 season, opening up the Coney Island section later that year. Management at AstroWorld wanted to build a classic wooden coaster to be the key attraction, initially considering whether to relocate the world famous Coney Island Cyclone to Houston before settling on building their own faster, taller, mirror-image version.
Opening in 1976, the Texas Cyclone was one of the largest wooden roller coasters in the United States. With over a dozen drops, the coaster reached speeds of up to 60 mph. Buzz resident Susan Zimmerman Rosen, who worked at AstroWorld during middle school and high school, recalls, "I remember sitting in the last seat in the last car. That first plunge was so fast that we would have been lifted out of the car if we didn't grip the bar holding us in."
The Crystal Palace Theater offered up musical entertainment in an air-conditioned setting, while other shows featured animals and characters that became familiar through the years. "AstroWorld was the greatest place to work back then! Great friends and so much fun," says Rosen, whose main role was as a show character, Samantha Skunk. Later she became a show captain, teaching performers dance routines.
So many people I encounter have magical memories of being dropped off at AstroWorld as a teenager for a day of fun. As the tram crossed the AstroWorld Bridge, the spinning globe at the main entrance would come into view, and they knew the day was going to be a great one. Buzz resident and information-technology executive Mark Newman says, "I had my first kiss on the Bamboo Shoot." There were some love-struck teenagers who knew every dark, private corner in the park.
Riding favorite rides over and over, no matter how long the line, and stopping by the Rainbo bread store for a mini loaf added to the happiness that AstroWorld brought to all. How sad it was when this beloved theme park closed for good 10 years ago.
While amusement parks have been a vital part of Houston's past, excitement is building, and occasionally fading, at news of the planned Grand Texas just north of Houston in New Caney. With a 150-acre theme park and a 40-acre water park among the planned attractions (plus an RV park, motor-racing track and factory-outlet mall), there is hope that the amusement park – even if later than originally announced – eventually will return to Houston in grand style.
Editor's note: We hope you enjoyed this story, part of our "Where Houston used to play" series. Up next: Music and Movie Theaters. And, as always, we'd love to share your favorite memories and photos. Comment under this story or email [email protected].
Want more buzz like this? Sign up for our Morning Buzz emails.
To leave a comment, please log in or create an account with The Buzz Magazines, Disqus, Facebook, Twitter or Google+. Or you may post as a guest.