Letters to Dad
Click the Buzz Me button to receive email notifications when this writer publishes a new article or a new article in this column is published.
Dear Dad,
Let me start off by saying thanks for putting up with all my nonsense.
I admit I'm not the easiest child to deal with, but I believe I make your life exciting. You may prefer to describe it as "more difficult," but I like to think positively. 
Thank you for not yelling at me when I run around the house singing at the top of my lungs while you try to take a nap. 
Thank you for always taking (and also doing a really good job faking) interest in all the odd hobbies I decide to take up for a week.
And most importantly, thank you for always looking out for me. Whether it's driving up to Oklahoma to help me pack after a semester at college or (constantly) pulling me out of the river while you fish and I try to fish –I always know you've got my back.
Love,
Maddy
Father's Day usually consists of buying a funny or sentimental card from Walgreens. Lucky for these dads, their sons and daughters wrote them letters that could put Hallmark out of business.
Add your own letter to your dad in the comment section below. What do you appreciate most about your dad?
Happy Father's Day!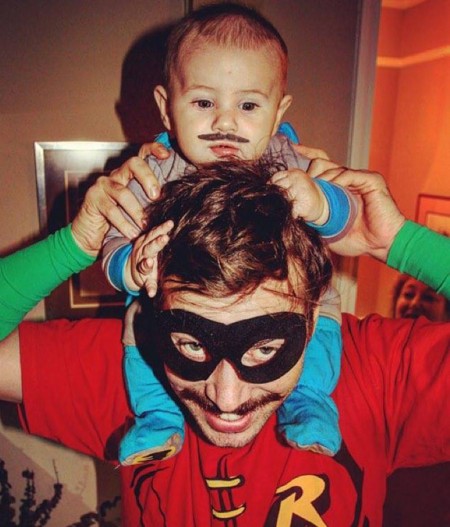 Elijah Astrich writing to dad, Jordan (with help from mom, Suzanna)
Dear Dad,
I can't write to you but if I could, I would tell you all the things I love about you, and about all the amazing things you do. You always make me laugh and we have so much fun when we play. I love to go for walks with you and have you push me on the swing. I love when you take me swimming and when we throw the ball. I love when we do anything, anything at all. I love when we team up and surprise mommy, especially when she's asleep. She always gets frustrated, but never at me :) You're the best partner in crime and teammate I could ever need. You're my super hero dad, even though I was Batman, and you were Robin for Halloween. Thank you for all the hard work you do for our family and the love you share with me. I can't wait for so many more adventures to come! I love you daddy. You're my number 1!
Happy first fathers day!
Love,
Elijah (age 1)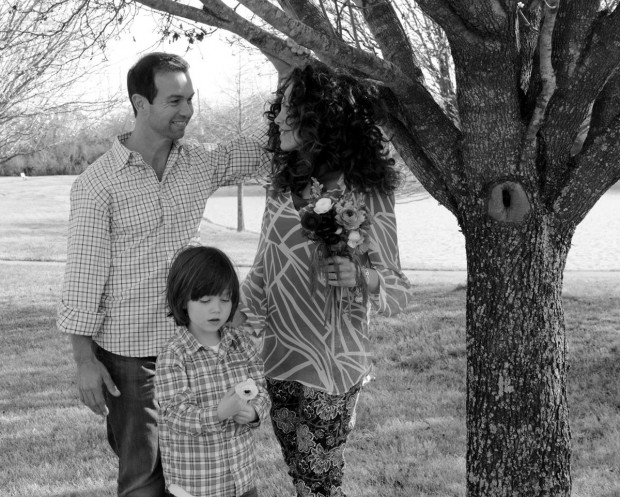 Silvana Arnold writing to husband Paul 
When the word father comes to mind the first thought that crosses my mind is how far we have come along from the generation of fathers that thought their children should be seen but not heard. The fathers that would never dare change a diaper or wash a dish. My husband, the father of my son, was reared with that philosophy. The philosophy that you do as you are told because I say so. Many of you might relate to this. The new generations of fathers have done a complete 180. They are responsible for raising our kids. It is not just a mother's responsibility anymore. Today's generation of fathers wear many different hats. They are our children's best buddy, mentor, confidant, coach, psychologist, a shoulder to cry on and much more. I want to thank my husband for breaking the chain of past generation of fathers. For this reason, my son, Matteo, is blooming into such a confident, radiant, positive, all around sweet and empathetic child. I want to thank my husband for playing games, building Legos, coaching soccer, reading bedtime stories, having long physiological conversations and listens to his opinions. This is what a father means to me.
-Silvana Arnold (age 42)
Margaret Bass writing to father, John
One of the many things I love about my father is how he always enjoys and wants to spend time with my siblings and me. One of my favorite memories is whenever you turn 12 my dad takes you on a one-on-one father-child trip anywhere you want to go, and you get to plan it together. Besides that, my father is always putting his kids first and supporting them in everything they do. He has coached almost every team his kids have played on that he could throughout the years. And, whenever I did start playing school sports, my dad did his very best to come to every game or event that I played in. Happy Father's Day, Dad! Thanks for all you do!
Love,
Margaret (14 years)
Jordan Howard writing to dad, John
My dad has done many selfless and supportive things for me, and I am thankful to have him in my life. One of the main reasons why my dad and I have an incredible bond is due to my involvement in sports, especially softball. My dad coached my softball team for eight years and spent his weekends, holidays and summers in the grueling heat, standing at the third base signaling plays to my teammates and me. He always provided me with great advice whether we won or lost. And, if that wasn't enough, he has also supported me throughout my lengthy soccer career, which started in kindergarten and has continued to this day on the sidelines at my St. Agnes Academy games. He never misses a game, even if they are in another city or state. More importantly, he helped me learn valuable life lessons such as learning from my mistakes, never giving up no matter what the scoreboard reads and being confident in my abilities. 
Love,
Jordan (17 years)
Jacob Ehrenstrom writing to father, Bill
My father is one of a kind. My dad was never the emotionally loving father, but that is not even close to saying he wasn't a great father. Without a doubt, my father has always been there for me. He's supported my decisions and passions as they have fluctuated during my short life. He's taught me so much and has prepared me so well for all the trials I face today. I could not have ask for a better, more loving father than the one God has blessed me with. Thanks for all you've done and will continue to do!
- Jacob (19 years)
Karen Payne writing in memory of her father, Richard Gramlich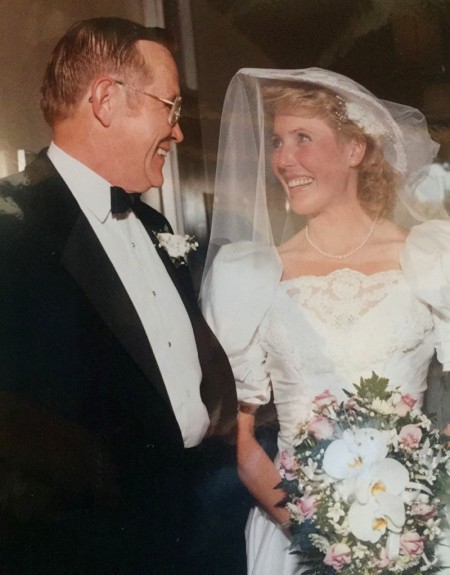 For me, this year's Father's Day is bittersweet. I lost my dad two months ago. Yes, my heart is full of wonderful memories of him, and the awesome father he was, but it also aches because sometimes I feel like I didn't celebrate with him enough. I didn't tell him enough how very special he was or how much I loved and appreciated him for being the father he was.
If I could pass one thought along, it would be to make your father aware of just how much he is loved, and to acknowledge how special each and every day is with him.  
Happy Father's Day to my dad - you're the best and I love you! And a Happy Father's Day to all dads!
John Payne writing to dad, Wayne Payne
Generations of Fishing
My grandfather(s) first sparked my interest in fishing almost 50 years ago. Time spent outdoors, catching or not catching, watching sunrises and sunsets, stretching the truth and telling stories, laughing. It was about the fishing, but it wasn't about the fishing.  It was about generations connecting – to God's great natural wonders and the family we share it with.
My dad always made time to indulge my fishing hobby. As a kid - fishing some pond on a summer trip. As an adult – heading out with me on the boat for the day. One of my favorite memories was our trip to a remote lodge (Yes Bay Lodge) in Alaska - far from civilization with nothing to do but talk and fish.
I have also shared my love of fishing with my daughter. She may not share my passion – but she will wade out into the river with me in the majestic mountains of Colorado.  (She seems to fall in the river more than I do – but that is part of the fun).
I am grateful for my dad and grandfathers (and my daughter) for always making time to fish with me.
Stephanie Goldfield writing in memory of father, Max Goldfield
During my father's life (until 2004), he celebrated holidays and made great plans for my mother, sister and me. Valentine's Day, Mother's Day, birthdays, Chanukah - even Christmas (for my mother). He always loved shopping for us and spoiling us! He had a huge heart and sophisticated taste, but he never wanted anything for himself. Thus, my father delighted in watching us open his gifts of jewelry, gadgets, our favorite collectibles and the first cell phone invented. (Daddy Max was pretty hip for an old-fashioned Baytown boy!)
Yet annually, Father's Day rolled around and all he wanted was to see us. Nevertheless, we agonized about what to do and what to buy. After all, Daddy didn't play golf or fish and would never kill Bambi.
So, how do you lovingly honor your devoted father?
Simple! A card with your loving words. A hug and kiss. And a visit – a very long visit – preferably in his home. (Making his favorite dessert and wearing something he bought you also works!)
Today, I celebrate in my father's beautiful memory by wearing an old University of Texas ball cap, which he loved on me, and eating some of that dessert too. I know he is smiling down on me from up above. 
Want more buzz like this? Sign up for our Morning Buzz emails.
To leave a comment, please log in or create an account with The Buzz Magazines, Disqus, Facebook, Twitter or Google+. Or you may post as a guest.