Movie with a Mission
Bringing awareness to child abuse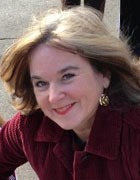 Click the Buzz Me button to receive email notifications when this writer publishes a new article or a new article in this column is published.
The fear and panic as he was dragged to the basement. The rope that restrained him. The sting of a heavy, square belt buckle as it met violently with flesh. Welts rising like swollen rivers, coursing his legs and feet.
Freeze-frames of a childhood.
"I remember that belt buckle. It was there for a long, long time in my life, says Braes Heights resident Scott Jarnagin, 58.
He pauses. Wipes at his eyes.
"You can see this isn't the easiest thing to talk about. But it's important. Awareness of the problem is important. It does things to a person. For years I suffered in silence. I wanted to be perfect. If you're perfect, bad things can't happen to you, right? If I had enough of this or that, I'd be happy. But I was a troubled soul."
Scott, a driven, empathetic man with pale, blue eyes, is a child-abuse survivor. He has wrestled his demons through years of therapy and come out the stronger for it. Early last year, this devoted father of five, grandfather to four, drew from that dark well, scripting a screenplay for his Houston-based movie Sanitatum (Latin for "healing"). The psychological thriller deals with four adult survivors of child-abuse, laying bare the monstrous grip it's had on their lives. He's submitting the movie to the Sundance Film Festival and is planning a Houston screening.
"Most people, especially the upper class and upper middle class, think that child abuse is based on demographics or economics and poverty when, in fact, that's not the case. It's going on right across the street from you," says the entrepreneur and owner of Bacco Wine Bar. He's the executive producer and producer of the self-funded film, partially based on his childhood experience.
Elisabeth Rohm, formerly of Law & Order: SVU fame, and Richard T. Jones of the new CBS fall show Wisdom of the Crowd play lead roles and love interests in the film. She's a therapist counseling four adult survivors of child-abuse; he's a detective investigating a string of vigilante murders in which they are suspects.
Local talent "gave unbelievable performances," says Scott. Austin actors Nick Stevenson, Elle LaMont, Paul Wright and Stephanie Drapeau play significant roles, as do Houstonians Dave Maldonado and Drew Starlin. Child actors from Houston, Emma Post, Camden Baker and Alexis Arnold, "were absolutely fantastic," he adds.
"Interestingly enough, I didn't learn of the cause of the film until I'd signed on," says Drapeau, who plays a child-abuse survivor and murder suspect. "I discovered the heart of Sanitatum when Scott sent me a welcome email and included a long list of child-abuse statistics. I understood then that the intention fueling this film was far deeper than entertainment."
The project was a community affair, with The Art Institute of Houston providing interns to help with a variety of functions. Scott Noe, who teaches entertainment law there, helped with production. Locales were offered for free, Precinct 1 Constable Alan Rosen's office, La Colombe d'Or Hotel, Antica Osteria restaurant and Alyson Jon Interiors, to name a few.
According to the Child Welfare Information Gateway, 40 million children are victims each year, with 1,850 dying of abuse. Eighty percent of those dying are younger than age 4.
Scott began therapy in his 30s when life's pendulum hit rock bottom with a divorce, his mom's death and business troubles hitting all at once. "I didn't want to deal with the despair and pain I was carrying anymore. When you're at the bottom and down on your knees, you have to get back up and realize it's going to be okay."
He credits therapy and his relationship with his children and longtime girlfriend, "the anchors of love and stability," with helping him heal. Forgiveness begets healing, he says. Most times the abuser was also abused. They never learned love. Ending the cycle of abuse is key.
Scott wants the movie to shock.
"Remember The Passion of the Christ? Do you remember any other movie about Christ other than that one, to be honest? No. That's what I want this film to do for child-abuse. I want people to be shocked, get up and walk out or sit there stunned. We throw $150 billion a year at the problem thinking it's going to stop, and it's just not happening. If this movie saves just one kid from the nightmare, I've met my goal."
Want more buzz like this? Sign up for our Morning Buzz emails.
To leave a comment, please log in or create an account with The Buzz Magazines, Disqus, Facebook, Twitter or Google+. Or you may post as a guest.