Going The Distance
Neighbors who like to hike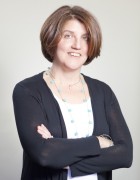 Click the Buzz Me button to receive email notifications when this writer publishes a new article or a new article in this column is published.
Connor Cox, a recent college graduate, decided to have a 5-month adventure before settling down.
David Richards went twice, at age 48 and at age 59, for the physical challenge of it.
Lissa Pearson, parent of two, plans hers "around the rest of life" and enjoys the meditative aspects and having time to herself.
Carlos Fernandez, retired, goes twice a year, for two weeks at a time, with the friend who introduced him to the idea, Tom Chappell.
What these Buzz residents do is hike. Long distances. Very long distances. Spending weeks and even months backpacking.
Some are "section hikers;" each trip, they hike a section of a longer trail. Carlos and Tom are section-hiking the Appalachian Trail. Others, like Connor and David, are "through hikers;" they hike an entire long trail in one go. Last year, Connor hiked the Pacific Crest Trail, 2,659 miles from the border with Mexico to the Canadian border, through California, Washington and Oregon.
David has twice through-hiked the Appalachian Trail, 2,190 miles, through 14 states, from Georgia to Maine. If through-hikers complete the Appalachian Trail, the Pacific Crest and the Continental Divide Trail (3,100 miles, along the Rockies, through New Mexico, Colorado, Wyoming and Idaho), they have completed the "Triple Crown." According to the American Long Distance Hiking Association – West, only 334 people have completed a Triple Crown since 1994.
While some distance hikers dream of a transcendent, life-changing experience, Emery Cookston, 35, who has through-hiked the Appalachian Trail and hiked sections of the Pacific Crest, jokes, "Spoiler alert: It's just a lot of hiking."
Through-hikers especially, since they are trying to complete an entire trail within a window between when it is too hot and dry in the summer and too cold and snowy in the winter, have to cover some serious miles daily. Most through-hikers try to hike about 20 miles per day. They start early in the morning, take a longish siesta for lunch, and then continue to walk, carrying a pack that can weigh, with food and water, 30 or more pounds, till they need to stop to set up camp for the night.
The Appalachian Trail is the most developed and popular of the three big ones, with frequent markers, called "blazes," showing where the trail is and more than 270 three-sided shelters hikers can stay in. The Continental Divide Trail – the slogan for which is "Embrace the Brutality" – is much more isolated and sparsely populated. It has far fewer markers, so hikers need to use compasses and maps.
While the desert at the start of the Pacific Crest Trail may get up to 90 to 100 degrees during the day, the temperature in that same desert can plummet into the 40s at night. And by the end of the trail, in the Cascades, hikers face cold, icy conditions. While much of the Appalachian Trail, often called "The Green Tunnel," is walking in the woods, the hardest part, at the end in Maine, goes to the top of Mount Katahdin, where snow is possible any month of the year. "It can be fairly vertical, with footholds and handles, which isn't too bad going up, but going down with a 30-pound pack is not so fun," says Brooke Alexander, 30, who through-hiked the Appalachian Trail in 2012.
Long-distance hikers generally come in from the trail, to stay in towns along the way, about every five days. In long-distance hiking, the saying goes, "Every ounce counts," and a hiker simply can't carry enough food, at 1½ to 2 pounds per day, for longer than that. Hikers resupply food, and sometimes clothing and gear as weather conditions change, by buying in town, mailing themselves supplies or some combination of the two. "Also, it's nice to go to a hotel, have a bath, a decent meal and do some laundry," says David.
Even though through hikers aim to eat 4,000 to 5,000 calories per day, many end up losing 20 to 30 pounds. "'Hiker hunger' starts about a week or two in," says Lissa. "All your conversations start to revolve around what you want to eat."
What hikers eat on the trail is not exactly health food, although they choose high-energy, high-protein foods, such as one hiker dessert favorite, a Snickers bar repeatedly dipped in peanut butter. The weight of the food and what is needed to prepare it is important. Some people dehydrate their own food and mail it ahead; others buy dehydrated food in town. Couscous and instant mashed potatoes, two popular options, are better than pasta, Lissa explains, because the former just need to be mixed with hot water while the pasta needs to cook in boiling water, using up more fuel, which you have to carry. Ramen is so common on the trail that Brooke hasn't eaten another bite of it since completing her hike five years ago. Emery does like to cook on the trail and is willing to carry an entire cook set. "I think he's made pancakes for breakfast on the trail," marvels Brooke, who works with Emery. "I, on the other hand, poured the hot water right into the packet of instant oatmeal and ate it from there."
While some, like Carlos and Tom, hike with friends, many start their trips solo. "But it's deceptive to say you're alone," says Brooke. Except on the most isolated trails, a hiker will see other people every day. Connor estimates he saw about 50 people per day on the Pacific Crest. Parks tend to have hikers' camps in designated areas, to limit environmental degradation, so you often spend your nights with others. And while hikers tend to spread out on a trail during the day, if you stop for an hour, other people will pass by you, says Lissa.
Solo hikers often fall in with a "trail family," people with whom they end up hiking. A community tends to develop among all long-distance hikers on a trail. They give each other "trail names." Connor's was "Teva," Emery's "Thunderfoot," David's "Deja Vu." Through-hikers on a trail during a particular year will start a "Class of" Facebook group, such as "Appalachian Trail, Class of 2017."
How much experience do hikers have before setting off on a long-distance hike? Often, surprisingly little. That may explain why the majority of people who try to through hike, about 75 percent by some estimates, quit within the first few hundred miles. The first time Brooke had ever done an overnight hike was a one-night "shakedown hike," to test out her gear, before embarking on her six-month hike of the Appalachian Trail.
All these hikers stress learning as much as you can about what you are getting yourself into. All the trail conservancies have websites about their particular trails. Many hikers post blogs of their experiences. There's a website explaining the Leave No Trace etiquette all hikers should practice. There are Facebook groups for people tackling a particular trail, just for female hikers, even for people who want to through-hike with their dogs. There are YouTube videos showing how to use your equipment. Hiking magazines and hiking equipment companies also post helpful information online. And the people at specialty shops, such as Whole Earth Provisions – Emery is the manager of the one in the Galleria area – are often experienced, knowledgeable hikers themselves.
Expect to spend about $1,000 to $2,000 for gear. High-tech clothing keeps you warmer and drier, while, as the hiking saying goes, "Cotton kills," because it stays wet, increasing the chances of hypothermia. The better the equipment, the more expensive it generally is. For hiking gear, better means easier to use, sturdier, more comfortable and, especially, lighter. Some high-end tents weigh less than a pound and a half.
While most people who embark on hikes come through just fine, there are dangers. People drown trying to cross rivers. They get lost – and sometimes end up dying. Though rare, hikers need to know how to protect themselves from things like rattlesnake bites and bear attacks. They can contract Lyme disease and infections, such as giardiasis from contaminated water.
On his first hike, David injured his back, contracted a bone infection and had to be rescued, which included being carried a couple of miles along the trail, a ride in a police boat through white-water rapids and then a 45-minute ambulance ride.
After five months of recovery, he went back to the trail and finished it. Then, nine years later, he went back and did the whole thing again, because that five-month break "always bothered me," he says, noting wryly, "That probably wouldn't have bothered a normal person."
That desire to prove yourself against a physical and mental challenge, to be in nature, to step out of daily life and have an adventure, both spending time alone and meeting like-minded souls: successful long-distance hikers cite many different reasons why they take – and love – these trips.
Would you be up for it?
Hiking lingo
Blaze: a type of trail marker, a rectangular slash of paint, put on trees, rocks, etc.
Cat Hole: the 6- to 8-inch hole hikers dig to relieve themselves in
Day Tripper: a day hiker
Flip-Flopping: when a hiker does the sections of a trail out of order in order to avoid bad weather or other obstacles
Hiker Hunger: hikers obsess about eating all the time
Leave No Trace: the ethics and etiquette of leaving the trail as the hiker found it by, for example, packing out any garbage he or she generates
NoBo: a northbound hiker
Pink Blazing: male hikers trying to catch up to female hikers they fancy
Reassurance Markers: extra markers put on a trail, in addition to trail junctions, to reassure people they are still on the trail
Section Hiker: a hiker who takes multiple trips, doing one section of a trail at a time, to complete the whole thing
Shakedown Hike: a practice hike, often overnight, for a hiker to try out new gear before a longer trip
Slackpacking: hiking during the day but eating dinner and sleeping in town
SoBo: a southbound hiker
Stock Graded: trails that are less steep since they are designed for animals to use
Through Hiker: a hiker walking a trail in its entirety in one go
Town Suck: when a hiker doesn't want to get back on the trail
Trail Angels: local people who give hikers lifts into town, bring sandwiches and snacks to the trail and even invite them to their homes for dinner and a shower
Trail Family: the people a hiker meets and hikes with on the trail
Trail Legs: once a hiker gets accustomed to hiking all day
Trail Magic: whenever anything good happens on the trail
Trail Name: the nickname a hiker is given by fellow hikers
Triple Crown: when a through hiker has hiked all of the Appalachian Trail, the Pacific Crest Trail and the Continental Divide Trail
Ultralight Hiking: hiking while carrying the least and lightest amount of gear possible; usually an ultra-light pack weighs 10 pounds or less
Yellow Blazing: when a hiker cheats by getting a ride toward a farther part of the trail, named after the yellow lines and dashes in the middle of roads
Zero Day: a day a hiker walks no miles, usually a day in town
Want more buzz like this? Sign up for our Morning Buzz emails.
To leave a comment, please log in or create an account with The Buzz Magazines, Disqus, Facebook, Twitter or Google+. Or you may post as a guest.