Chef's Corner: Ryan Pera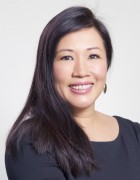 Click the Buzz Me button to receive email notifications when this writer publishes a new article or a new article in this column is published.
Find out about your favorite chefs in our Chef's Corner column. This month, restaurant writer Dai Huynh interviews chef Ryan Pera.
On a whim, I decided to drop into Coltivare Pizza & Garden (3320 White Oak Drive) in the Heights on a Saturday. I quickly realized my mistake of arriving at 9:48 p.m. instead of following my sister's advice: "They don't take reservations, so get there early, right before opening if you can, or plan on waiting for a long time."
I thought otherwise. Houstonians are generally done eating by 9, and I should be able to get right in. Instead, the 20-something Coltivare hostess apologetically informed me that there would be a two-hour wait.
I chuckled at my foolishness and marveled at chef-owner Ryan Pera's financial success. After nearly four years since it opened, diners continue to hanker for Pera's parmesan-and-black pepper spaghetti and pizzas.
I recalled meeting Pera in 2004 at the Four Seasons Hotel, working alongside then-boss Tim Keating. Pera – with his even-keeled personality and thoughtful, technique-driven approach to food – attracted top-tier mentors, from Keating to California cuisine pioneer-chef Jonathan Waxman and Café Annie's Robert Del Grande, who in 2007, put Pera at the helm of The Grove (1611 Lamar). Pera would take nearly a yearlong sabbatical from the kitchen in 2010 before opening local-sourced Revival Market (550 Heights Blvd.), followed by Coltivare and Eight Row Flint (1039 Yale), an upscale icehouse that serves made-from-scratch tacos. 
Today, after opening Southeast Asia- and Caribbean-inspired gastropub Night Heron (1601 W. Main) in February, Pera and his Agricole Hospitality business partner/beverage director Morgan Weber, are finalizing their most ambitious project.
Here, Pera – 40 pounds thinner since I saw him last –  discusses his new culinary ventures along with his favorite local spots for Japanese sushi, interior Mexican and Korean.
You, Morgan and culinary director Vincent Huynh are working on a pretty ambitious project in East Downtown.
EaDo is a pretty large project. We think it's a growing part of Houston, and we feel it's the right time. The neighborhoods have been growing for years now, and we feel there is going to be a good energy between the businesses that are popping up. Nancy's Hustle (2704 Polk St.) just opened, and I had a great meal there. I'm excited to be their neighbor. The place across the street, Chapman & Kirby (2118 Lamar), also recently opened and they're doing really well. Nearby, SeaSide Poke (2118 Lamar, No. 101) is fun and pretty busy.
Your newest venture is at 1201 St. Emanuel at Dallas, right? And it's not just one restaurant, but three concepts?
Yes, it's the Old Chinatown. From a kitchen standpoint, they're going to lean on each other. All the prep will be done in the same kitchen. We're doing demo as we speak, and that would put us opening in May. 
Talk about each of the concepts, starting with Vinny's, named in honor of your culinary director, Vincent Huynh. 
Vinny's is our fast-casual pizzeria. We're still developing the pizzas, and we finally found the dough we like. It's a lot of fun. We're making the pepperoni at Revival, which will be a little different than the way we make Coltivare's pepperoni. We're going to do more traditional-styled Italian toppings than, say, those at Coltivare. It's fun. It's bright. It's super easy and casual. You can walk in or have the pizzas and beer or wine delivered.
Then, there is our cocktail bar, Miss Carousel, which is going to be loungey, very comfortable. It'll have modular, living room-like spaces, and so, if you're with friends, two might be on the couch and you're in an armchair. There will be a cool lamp nearby, and you can create your own spot to chat. And next week when you come in with 12 people, you can create the same feel because we can mold the furniture in different ways.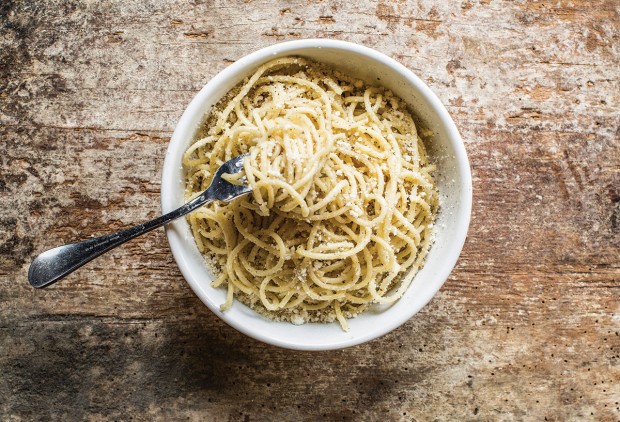 At the center of this bustle is the restaurant, Indianola, which is an interesting name choice. What's the story?
Indianola was the town in which immigrants came into Texas. The idea of being the port of entry resonated with us because Vincent's family came in from San Francisco, my family came in from Ellis Island, and Morgan's family came in from Indianola. The three of us talk about that a lot, about our families coming to America.
Indianola will serve breakfast, lunch and dinner. It's modern American food, approachable, simple. We wanted it to be American comfort. We're not finished with the menu yet, but it could have a General Tso chicken next to a meatloaf. They can exist side by side because Houstonians are equally comfortable with both.
So, basically, Indianola would reflect the idea of America being a melting pot with meatloaf and General Tso chicken. Speaking of which, there are so many ethnic eateries to try these days. What are some favorites? 
I love sushi, and so we go to Kata Robata (3600 Kirby) for sushi. That's my most frequented restaurant in Houston. When I was growing up my father went on this crazy meat-free diet, and the only restaurant he was able to eat at in Charlotte, N.C., in the mid-80s was a sushi restaurant. So, I ate a ton of sushi as youngster.
Hugo's (1600 Westheimer) is our second most frequented restaurant. The first really great meal I had in Houston was at Hugo's. Often, Lori and I will go there Sunday night for tres leches, leftover from brunch. Ruben Ortega makes the best in town. But we also get all the taco presentations, which Hugo changes up. Right now, he has the potato taco. The chicken tacos are delicious, and we always get some kind of cevichesque dish.
My wife, Lori, is of Korean heritage, so we'll go to Bon Ga Korean Restaurant (9861 Long Point Road), which brings her back to her family meals. That is our normal Korean stop. We also have some fun places, such as Republic Diner + Noodle Bar (1221 W. 11th Street), where we've had some really good meals. It's bar-style Korean, but somebody there definitely knows what they're doing. Yeah, we've been there a few times.
After you suggested Republic Diner, I went there and had one of the best bibimbap rice bowl and kimchi fries in town. Thanks for the great tip. But what about the new place, Nancy's Hustle, which you recently tried? 
At Nancy's Hustle, we had all kinds of stuff. We had their chicken liver toast on their snack menu. We had their Nancy's cakes with roe and butter. They made this butter plate, and they make their own sourdough bread, which was delicious. And we had the Gulf Coast snapper with beets, and we had sweet potatoes and yogurt.
I recalled that you and Lori are big fans of Vietnamese food. Can you steer us in the direction of good ones to try? 
There is Huynh Restaurant (912 St. Emanuel). That's one of our favorites close in town. Outside the Loop, we love Saigon Pagolac (9600 Bellaire). We usually order the banh xeo, the shrimp on sugar cane or the whole fish with rice paper. And we always get the betel beef. They're these little beef packages that you roll up in lettuce. My wife and I eat a lot of pho. Lately, I've been making it myself in the pressure cooker, but when I don't have the time, we go to Pho Saigon (2808 Milam, Suite D). They're consistent and good. I also love a good banh mi, and the place next to Pho Saigon, La Baguette (2808 Milam, Suite C) makes a good one. Closer to home, Les Ba'Get (1717 Montrose) makes a good banh mi. [The Montrose Vietnamese eatery closed in February for renovations but is slated to reopen as a noodle bar. Meanwhile, owners Cat Huynh and wife Angie Dang are working on 3,000-square-foot Les Ba'get at 34th and Ella.]
Editor's note: Buzz dining columnist Dai Huynh is a James Beard food-journalism award winner and longtime Houston-based restaurant writer.
Want more buzz like this? Sign up for our Morning Buzz emails.
To leave a comment, please log in or create an account with The Buzz Magazines, Disqus, Facebook, Twitter or Google+. Or you may post as a guest.