Chef's Corner: Carlos Abedrop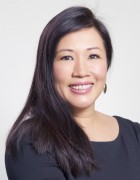 Click the Buzz Me button to receive email notifications when this writer publishes a new article or a new article in this column is published.
Find out about your favorite chefs in our Chef's Corner column. This month, restaurant writer Dai Huynh interviews chef/owner Carlos Abedrop.
Fate brought Carlos Abedrop and food together. As a young boy growing up in the arid colonial town of Saltillo in northern Mexico, families and friends would gather to cook steaks over a mesquite fire. With music in the background, men and women spent the afternoon eating, drinking and catching up on local news.  
"Every week my father used to do this gathering," said the 52-year-old owner of Saltillo Mexican Kitchen (5427 Bissonnet). Even after Carlos graduated from college and started working in finance, he hosted 20 or more friends for dinner every weekend. In 2000, his hobby turned into a profession. Here, Carlos talks about his restaurant in Mexico, how to grill steaks and must-visit restaurants in Mexico City.
Tell us about Saltillo.
About a million people live there now, but growing up, it was much smaller. It's an industrial automobile town with lots of business travelers, many of whom have eaten at my restaurant, La Casa del Caballo. After 18 years, it is still there, and I am fortunate to have good people running it.
You opened a location here because your wife, Vanesa, is a native Houstonian. And then you closed it to open Saltillo in 2015. Yet you've kept the horse painting from La Casa del Caballo. What does the name mean?
Caballo means horse, and that was my nickname. Everybody had a nickname in my hometown. You see my nose? When I was younger, my face was skinnier, and I looked like a horse. When my friends gathered for dinner, they would call each other up and say, "Are you going to the house of the horse?"
Saltillo is known for steaks. What's your secret?
Our steaks come from Allen Brothers in Chicago. We bring to the steakhouses in Houston three cuts of meats that are less common: the four-pound tapa de lomo, or ribeye cap, that can feed four to six people; the diezmillo that comes from the shoulder of the cow; and we grill a whole pork tenderloin. We serve them with salsas and tortillas. We thought by bringing a little of what we do in Mexico over here, it would bring something extra to the table.
Customers come to the restaurant and they ask, "What did you do to the meat?" I tell them, "Nothing."  We don't age it, and we don't marinate. We simply season with salt and pepper. However, we grill over mesquite embers. Now why do I say embers? Because when you cook over an open flame, you burn the steaks.
You've had no formal training, and you've learned by cooking for friends. Who else has influenced your cooking?
Oh, so many people all over Mexico. There is a dish on the menu, called pollo en salsa borracha, which means drunken chicken. When I was very young, I was on a ranch with no electricity, no gas. It was just fire and sunlight. One night, the couple in charge of the ranch made salsa borracha. They grabbed some tomatoes, serrano peppers, onions and garlic. They put it all together in a pan over the grill, and then, they poured in three bottles of beer. When the sauce was reduced, they used the bottom of one of the beer bottles to smash the tomatoes, and just the tomatoes. I will never forget the taste of that rich salsa.
You are a frequent traveler to Mexico City. Are there some restaurants you can recommend?
Mexico City is a city of almost 30 million and has one of the richest environments for food. You have diplomats from all over the world there, and there are the restaurants who service them. You can find all kinds of cuisines. You can go fusion or traditional. There is the timeless La Taberna del Leon (Altamirano 46). It is very famous for its traditional Mexican food.
There is another place, Restaurante Antiguo San Angel Inn (Calle Diego Rivera No. 50). It is in a very old hacienda, one of the very first built. It is huge. It can sit up to 700 people. There are separate rooms and patios. The traditional Mexican menu has a little twist of modern. But, you go there not only for the food, but for the history. Can you imagine the powerful Mexicans who walked through those doors centuries ago? You look through the windows and you can almost see the people who once lived there.
Then there is Hacienda de Los Morales (525 Juan Vàzquez de Mella), which was built in the 1500s. Going to these three places is like going into a sacred old chapel. They bring you something more than food.
You said Mexico has changed in last three decades and this is mirrored in the new styles of tequilas. 
Thirty years ago, there weren't many women who were professionals. But today there are women who are doctors, lawyers, politicians, just like in the United States. Long ago only men drank tequila. Today you have tequilas designed for women. They are smoother and maybe with hints of almond, honey or vanilla. There is Don Julio 70. It is so smooth. As is Maestro Dobel and Herradura Ultra Añejo. If you're a Mexican of the old generation and you sipped any of these three, you'll quickly realize that time has changed.
Editor's note: Buzz dining columnist Dai Huynh is a James Beard food-journalism award winner and longtime Houston-based restaurant writer.
Want more buzz like this? Sign up for our Morning Buzz emails.
To leave a comment, please log in or create an account with The Buzz Magazines, Disqus, Facebook, Twitter or Google+. Or you may post as a guest.