Wild for Yuletide
Christmas décor galore at Leslie's house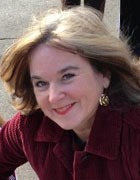 Click the Buzz Me button to receive email notifications when this writer publishes a new article or a new article in this column is published.
'Twas the night before Christmas, when all through the mall, they're grabbing last-minute gifts. At home, a cursory wreath is slapped on the door. And their tree? Well, it's up. Barely. Ornaments hang haphazardly on sad branches. A string of malfunctioning lights flicker in Morse code. Save me…
Welcome to the world of the holiday slacker.
A most foreign concept to Buzz resident Leslie Flynne.
"I started decorating two weeks before Labor Day," says Leslie, 72, a certified public accountant and voracious ball of energy who could take on Kris Kringle & Co. when it comes to Christmas décor. The admitted Type A personality sits in her living room with pups Atticus Finch and Harper Lee (named for the main character and author, respectively, of her favorite book To Kill a Mockingbird), extolling the wonders of the holiday.
"What do I love about Christmas? Everything!" she exudes. Indeed. Her 6,800-square-foot, three-story Memorial home is an all-out holiday extravaganza, an eye-popping winter wonderland with 11 theme-decorated trees.
"Yeah, give me enough music and liquor and I'm good to go. I usually don't start decorating until Labor Day, but I started two weeks earlier this year due to out-of-town guests coming in." She points to a living room tree outfitted in delicately handcrafted Christopher Radko glass ornaments.
"I got hooked on him years ago. The ornaments are way overpriced and all glass, but they're so sparkly, aren't they? I'm sure the kids would rather have stocks and bonds and trust funds, but instead they'll have Christmas ornaments."
"Yeah, I'm not touching that tree," wisecracks friend Deborah Linder, who was Leslie's executive assistant for 21 years.
"More like my chief of staff. You had to get through her to get to me," Leslie deadpans.
Today, Deborah is chief tweaker, tinkering about, making minor adjustments to holiday décor. "There's always something to be done around here. It's fabulous. And it gets more and more fabulous every year," she says. "When we're done here today, I'm going to take Leslie to a Christmas store she hasn't seen yet. She's gonna flip. Anything shiny and Christmassy and she gets that look in her eye."
Leslie has always had a child's eye for Christmas.
Decades ago, in the small town of Shelbyville, Illinois, in a beige house with large wraparound porch, little Leslie came to know Christmas through the lens of domestic diva Aunt Eva. The mother of four wasn't actually her aunt, "but like a mom to us who lived two doors down." She provided daycare for Leslie and brother Jeb for years while their career-driven mother worked.
Wrinkles weren't acceptable in Aunt Eva's world. She took in townsfolk's laundry, pressing bed linens and tablecloths to smooth perfection. A proper napkin was always ironed and starched. Housekeeping was an art form.
"She taught me that I could stoke my fascination with detail," says Leslie.
There were no hastily wrapped Christmas packages under her watch, no reckless orgy of paper and Scotch tape. Gift-wrapping was a discipline, a mathematical formula guaranteed to produce crisp, creased corners.
"Christmas made such an impression on me because it was this magical time at Aunt Eva's. She was this amazing housekeeper who made cookies and made ironing look cool. Life was usually very disciplined with my mom's work and Aunt Eva's chores, but at Christmas it slowed down. There would always be tons of wrapped-up packages under the tree, used toys, though we didn't realize that at the time, and everything was so festive. So I grew up with the idea that Christmas was really a time that you spent more time doing family things and not working so hard.
 "I've got to say, my mom and all of my mom's friends were absolutely immaculate in everything they did," Leslie continued. "To this day, I can't even imagine not ironing and starching napkins. When you grow up with an obsessive-compulsive mom and Aunt Eva was an obsessive-compulsive housekeeper, then guess what? You're obsessive-compulsive yourself!"
Lessons of artful domesticity are on full display here, everything in its place, including needlepoint ornaments handcrafted by Leslie. Dogs Atticus Finch, an oversized bichon frise, (often mistaken for a sheepdog puppy) and his partner in crime, yorkie-poo Harper Lee, pad around as if they own the place.
 "Um, they do," she jokes.
The garden room, a.k.a. "the dog's room," overlooks a lush courtyard and has a Christmas tree accented in baubles by ceramic maker MacKenzie-Childs. What's more, the canine pair has an adjacent bathroom with a Christmas tree of dog bone and puppy ornaments, its shower floor awash in needlepoint and embroidered doggy pillows.
"Yeah, they aren't pampered. Not my dogs."
They rock holiday fashions too. Harper Lee kills in a Martha Stewart gray wool dress with red piping and pleated skirt. Atticus Finch goes the sophisticated route in a simple Scottish plaid bowtie.
"So, yes, the dogs are decorated too," she says, of the canines who attend doggy daycare during the week. "Yep. Like kids. There's a car line for that. They get pampered there, but I think they're happy to come home at the end of the day."
She recalls the first time she decorated the house, shared with late husband John MacFarlane. She had years worth of Christmas décor and knew it would fill the place. "But no. The house swallowed it up like it was nothing. I had to buy more."
She met John at a work seminar he was teaching. The two worked at the same accounting firm. When they married in 1980 it was a package deal, John bringing two young sons to the union, Scott and Craig.
"That was an excellent reason to go crazy for Christmas. And now I have five grandchildren, so you can imagine how that gets me going."
John, who died six years ago, was a good sport when it came to her "obsession." He even surprised her with a Christmas tree when they moved to the home in December of 2000, aware there would be no time for decorating.
Red ornaments, dinged and faded, adorned the tree, ones he'd previously hung on tomato plants to deter birds. "He'd read that if you hang red ornaments on a tomato plant the birds would peck them and then take off. Well, these birds must have pecked and pecked. Now those were on our Christmas tree. It was a wonderful Christmas, but the décor wasn't up to my standards for sure," she says, laughing. "It's the thought that counts."
Losing John left quite the void.
"I don't believe that you can outrun grief, but you can give it a good run. John and I were married 33 years, and he made me laugh and gave me endless encouragement every day. I am happy enough and very thankful for my health, family, friends, my job and opportunities to help others. He would be disappointed in me if I did not keep moving my life forward in a big way. I have a lot to do, and it is Christmas!"
The two loved making the holiday special for others, she explains. "Now it is my responsibility to continue to do that, and so I plan on making every Christmas even more special." 
Her love of Christmas is contagious.
A college-age grandchild asked Leslie to help decorate her apartment for Christmas, before Thanksgiving. "So yeah, that bug has spread."
Word of Leslie's annual ornament-exchange party has spread too.
Business acquaintance Karen Dixon, a financial adviser, went for the first time last year.
"The car in front of me contained a pair of ladies with boxes that looked like they could have held the contents of an entire tree. I wondered if I had arrived at the right address," she recalls. "I thought surely a baby shower or something was going on near there."
No, Karen didn't realize that an ornament exchange doesn't mean an ornament exchange, explains Leslie. "People bring all kinds of gifts to the ornament exchange, big and small, and it can be anything. Rookie mistake."
"Yeah, it gets more over the top each year," interjects Deborah, keeper of the rules. "Everybody tries to beat out the next person for the biggest and best. Leslie serves this great meal, then we pick a number and go in order, picking out a present from under the tree. A person can steal another person's present. It can't be stolen more than twice. The third person that gets it, that present is dead. No more stealing it."
Regulars know the drill, some bringing elaborate gifts. Paula Parish, who used to work with Leslie, once nabbed the most sought-after item, a shawl with fox fur trim. "I was its last steal. I don't think the other ladies were happy with me."
Newbie Karen, accompanied by two other first-timers, thought her silver Reed & Barton cross ornament would be a showstopper last year.
"We all looked at each other and cringed, beat-red in the corner, waiting for someone to pick our gifts," she recalls. "I thought mine would be one of the cherished ornaments and get stolen a bunch of times. Much to my dismay, my box was the last one under the tree."
She's dusted herself off, ready for battle at future ornament exchanges. "And I won't bring an ornament," she says, chuckling. "It was a group of lovely ladies, a beautiful lunch and a winter wonderland like I'd never seen before. And you know what? Leslie ended up picking my present, and that makes me happy. She's the type of person who would really appreciate something as simple as a Christmas ornament."
"Oh yes. I thought it quite smart. Beautiful," says Leslie.
It's gone from lone package under the tree to hanging on the same tree, a sterling silver cross among delicate Christopher Radko glass baubles.
 "Radkos can break, but that Reed & Barton cross could be here for generations. It's a keeper."
People in this article:
Leslie Flynne
,
Deborah Linder
,
John MacFarlane
,
Scott MacFarlane
,
Craig MacFarlane
,
Karen Dixon
,
Mary Stevenson
,
Donna Jett
,
Nancy Levicki
,
Kelly Cabler
,
Merritt Buchanan
,
Gloria Ryan
,
Cathy Williams
,
Michelle Green
,
Helen Smith
,
Candace Caley
,
Ashley Jennings
,
Mindy Clarke
,
Felicia Hobbs
,
Debbie Lackey
,
Julie Lindley
,
Jennifer Reese
,
Vicki Salingre
,
Amanda Hofstetter
,
Gwen Shackleford
,
Debbie Green
,
Angela Bacot
,
Kelli Anne Porter
Want more buzz like this? Sign up for our Morning Buzz emails.
To leave a comment, please log in or create an account with The Buzz Magazines, Disqus, Facebook, or Twitter. Or you may post as a guest.