Chef's Corner: Charles Carroll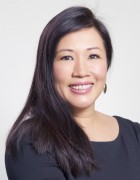 Click the Buzz Me button to receive email notifications when this writer publishes a new article or a new article in this column is published.
Find out about your favorite chefs in our Chef's Corner column. This month, restaurant writer Dai Huynh interviews Charles Carroll.
The clock was ticking. Two weeks away from Operation HOT (Honoring Our Troops), the top Army general in Afghanistan was going to pull the plug. It was 2011, America was at war, and River Oaks Country Club Executive Chef Charles Carroll had cooked up Operation HOT over cold beers, dreaming of an elaborate, Vegas-style show and home-cooked Cajun grub by celebrity toques who temporarily would take troops out of the war zone.
The Houstonian had raised close to half a million dollars to fund the event and had rounded up 20 celebrity chefs. Nearly $250,000 had been spent on transportation, food supplies, and gifts for the troops. Now what? What was he going to tell the donors?  
Carroll listened to the general and took several deep breaths to steady his nerves while mapping out a plan. This calm, measured approach is part of his success. It's what his sous chefs admire and why he oversees one of the busiest and most successful private-club food programs in the country, generating about $10 million in sales annually. 
So, what happened with Operation HOT? How were you able to change the general's mind? 
It took a lot of negotiating … and a lot of phone calls. The first trip literally occurred two months after the death of bin Laden, so you can imagine how emotional it was. The second Operation HOT trip occurred in 2013. 
You have represented the U.S. eight times in the World Culinary Olympics, which is every four years. You've received 90-plus awards, medals and honors for your accomplishments in the kitchen. Does one stand out? 
The U.S. Army's Honorable Order of Saint Martin Award. Usually, it's given to military personnel. Rarely do they give it to a civilian. That was a tear-jerking moment for me, as were the two Operation HOT trips. 
Thanks for inviting us to your studio while you recorded "The Recipe Podcast," during which we heard stories and learned intimate details about James Beard award winner Chris Shepherd and his chef de cuisine, Nick Wong. Maybe it's because you're cut from the same cloth, but your chef guests don't hesitate to give your listeners a rare behind-the-scenes look. 
We're just having a blast. We've been on the Top 50 podcasts several times now. No. 18 is the highest ranking we ever received. It started out as a hobby, but now it's really rewarding, seeing how it's evolving. 
"The Recipe" acts as an umbrella for three different podcast segments. Can you briefly describe each one? 
"Gourmet Club Live" is everything hospitality. Often, we'll have a celebrity chef, like Michael Mina or Hugo Ortega, who both have appeared on the show. The second one is "The Recipe Podcast: Celebrity Secrets to a Successful Life," featuring movie stars, NBA players, boxers, etc. We've had some amazing interviews on the recipe for a successful life. Finally, we have "The Recipe Unplugged," which sometimes features saltier language. We recently got comedian Erik Knowles onboard, so there is the comic part, too. 
Growing up in Vermont, did you always want to be a chef? 
What I really wanted to do was become a basketball player, but the 5-foot-9-inch thing meant that it didn't happen. But the real reason is that I grew up in a country inn that my mom and dad owned. When I was in third grade, I was cooking breakfast for guests. My dad was a culinary instructor as well. My dad was a chef, and my brother was a chef. 
You've written several books, including Leadership Lessons From a Chef: Finding Time to Be Great and Tasting Success: Your Guide to Becoming a Professional Chef. Both books are used in several culinary programs, but a couple of years ago, you released a fictional piece on redemption, The Recipe: A Story of Loss, Love, and the Ingredients of Greatness, with New York Times best-selling author John David Mann. We heard that this poignant coming-of-age story about a boy and a retired chef has been optioned by Hollywood.
My co-author is brilliant, and actor Luis Guzmán's production company, Pink Rose Pictures, has optioned the book. 
When you're not managing your staff of 70-plus, podcasting or writing, where do you and your wife go to eat? 
You want to be loyal, but so many great places are out there. I mean so many. We've been to all four Hugo Ortega restaurants, including Xochi (1777 Walker Street) and Caracol (2200 Post Oak Blvd #160), which are both great. I also think Luis Roger's BCN (210 Roseland Street) is amazing. I can't wait for him to open his new place, MAD (4444 Westheimer Road), in the River Oaks District. Recently, I went to a place for breakfast, Vibrant (1931 Fairview). It's a cool spot. I'm taking my sous chef over there for lunch. 
Editor's note: For Chef Carroll's The Recipe Podcast, see chefcharlescarroll.com/podcast. Buzz dining columnist Dai Huynh is a James Beard food-journalism award winner and longtime Houston-based restaurant writer.
Want more buzz like this? Sign up for our Morning Buzz emails.
To leave a comment, please log in or create an account with The Buzz Magazines, Disqus, Facebook, Twitter or Google+. Or you may post as a guest.