Intervening on Addiction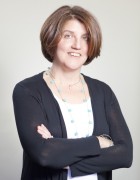 Click the Buzz Me button to receive email notifications when this writer publishes a new article or a new article in this column is published.
When you become a parent, you are handed a precious life, someone else's, but they are so achingly vulnerable, and you are responsible for them. You need to house and feed them but also educate them, about everything, and nurture them and set them up so they can be successful and happy adults. You love them more than you love yourself. You would lay your life down to protect theirs.
But then, sometimes, that life of theirs spins out of control. 
Sometimes, you don't even know.
Even when dire signs are there and you frantically double down and are now bailing them out of jail and hiring attorneys and therapists and putting them into rehab, pleading with them, trying to force them, even, to just get their act together, nothing works.
In fact, things just keep getting worse.
What can you do, if anything, then? 
It's a question that millions of American families face.
Beth Flinn, a mom of three and a licensed professional counselor, faced this situation with her oldest son, Max, seven years ago. She was at yet another rehabilitation facility, seeking treatment for then-24-year-old Max, after yet another arrest.
The director of the facility, Beth remembers, showed her the program of a funeral he had just attended. On the cover was a photo of the young man who had died, with his mom. "This mother loved her son to death," the counselor said.
He did not mean that this mother caused her son's addiction. He meant that what she did to help him actually did the opposite: it made it easier for his disease to progress. It's what addiction experts mean by the term "enabling."
Beth's son, Max, now 30, says, "If you continue to give them financial support, if you welcome them back into your house, the disease knows it has an infinite resource." 
Max's parents had to do what seemed so counter-intuitive. They sold the car they had bought for Max. They canceled the lease on the apartment they rented for him. They stopped paying for college. The next time he was arrested, they didn't rush to bail him out.
"I was in the Harris County Jail for two weeks, calling them every day, begging them to get me out of there," says Max. 
At one point, his mom didn't visit him on his birthday, though she did send a friend. "I am very much a mama's boy," says Max. "That had such a big effect."
When his family told him they would support his recovery and get him into rehab, but not his disease, "I hated them," remembers Max, "I was so angry, I think I said, 'I'll never talk to y'all again.' But they saved my life in that moment by drawing that line."
Max was one of the lucky ones. While, as Beth says, "Max can count on three hands" the people he knew from Bellaire High School who have since died from substance abuse, he has been sober since December of 2012.
He went back to school, to the University of Houston, on loans, graduated (sober, he maintained a 4.0 GPA) and became a financial analyst in oil and gas. He had always played guitar and loved traditional country music. The guy who had once pawned his two favorite guitars started playing at open-mike nights. He has been a full-time musician since 2017, releasing music and playing concerts (maxflinn.com). He dedicated his first music video, for a song he wrote called As Big As The Storm, to the people of Houston and raised money to help victims of Hurricane Harvey.
And he's about to get married. At 30, he says, "I'm marrying the love of my life and living my dream."
He and his mom have teamed up to become a professional interventionist team, to help other families with the emotionally fraught process of trying to intervene for a loved one with addiction issues. Beth, an experienced counselor, took additional training in intervention.
An intervention is a structured process where the important people in a person's life tell them they know about their addiction even as they express their love. They also tell the person explicitly what they won't allow anymore so as not to enable the disease. Instead, they offer what Max and Beth call "the gift of treatment." 
Although there are different "intervention models," usually, before the actual meeting, a rehab program has already been secured. A bag has even been packed. If the person chooses to go, and according to the Association of Intervention Specialists, 80 to 90 percent do, they go directly from the intervention to rehab. When Max is involved, he travels with the person going to rehab, which eliminates arguments with family on the way.
Through his own treatment and recovery, Max has gained insight into addiction. Even in early high school, when he began smoking marijuana, he says now, it wasn't just to party. "There's something in the way I was designed that's just missing, a hole, and drugs filled it," he says. When he felt intense social anxiety when he smoked marijuana, "instead of not smoking it anymore like a normal person would do, I took Xanax so I wouldn't have the social anxiety and could keep smoking. I was trying to feel right." Soon, he hit upon, he says, "my little cocktail: opiates, benzodiazepines and weed."
As the star quarterback at Bellaire High School, he was getting the attention of colleges. But, at 17, as a senior, he got arrested for the first time, for a DUI. "That didn't help" with the college plans, he says now ruefully. He did go to Kilgore College in east Texas for a year, but by that time, "drugs and alcohol were far more important than anything else, than playing football, my first love, than girlfriends, than school." Using drugs every day, he failed drug tests, got kicked off the team and returned to Houston.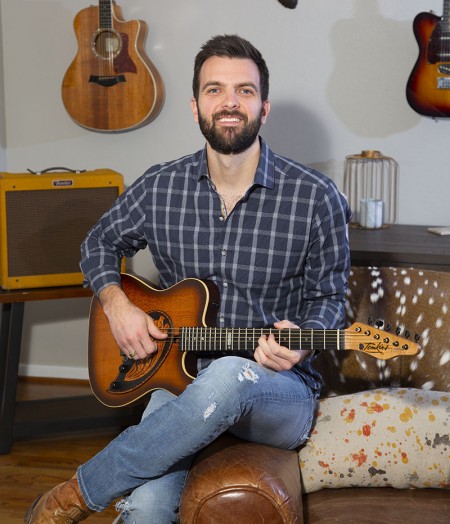 "The most humiliating thing that ever happened to me," he remembers, was getting caught "by the same cop, at the same gas station, at Beechnut and 610, twice." Just a day or two after getting out of jail from that police officer's arrest of him, he was back at the gas station. "And, of course, I had more drugs," he says. He told the police officer that he, now a University of Houston student, had an exam in a few days, and the officer, having pity on him, took his drugs and, rather than arresting him then and there, issued a warrant for his arrest.
A few days later, there were "many, many police cars" outside the apartment he was living in, in Southampton. "I called my attorney, he told me to turn myself in, but I didn't listen. I waited for them to leave, then grabbed a backpack and left."
Part of the disease of addiction, Max now says, is that willpower disappears once he has used a substance. "My fiancée can go to dinner, have a glass of wine, maybe not even finish it, and be happy," he says. "I wouldn't be happy with just one, and then I'd try to score pills on the way home."
He can remember, he says, "wanting to stop and making a resolution at night that I would stop and then getting up and doing it all over again with no idea why." For people like him, Max says, "drugs and alcohol completely take over their lives and transforms them."
Who could benefit from an intervention? Each person's situation is different, but a person "whose life is spiraling out of control, who is suffering major consequences, whose family has tried everything, talking to them individually and in groups, who have fought, yelled and begged them" to get treatment could be a candidate for an intervention, says Beth.
Many mental-health and addiction professionals and organizations offer intervention help. Working with a professional keeps the intervention from "becoming just another family fight," says Beth. A therapist works with the family, figuring out the dynamics, educating on substance abuse and the intervention. "It's all very orchestrated," says Beth. It's determined who will attend, usually fewer than eight, and what role each will play. Attendees write letters, with the professionals' guidance, which they read aloud to the person. The family even rehearses. Professionals will often offer family members counseling after the person is in treatment, to help them deal with the effects of the addiction and to learn more to help their loved one. 
Why does an organized intervention work when ordinary talking to the person does not? "In the six or seven years I was in and out of recovery, it just felt like I was hearing noise; it was coming from everyone," says Max. "Mom's saying one thing, Dad another, people are making empty threats. With an intervention, all the right people are there, and they are all on the same page. The loved ones read letters to the person about how much they love them, which is a very powerful experience to hear."
Max wants to share his story. "Recovery is possible," he says. "You're never cured, it's a lifelong journey, but the obsession is gone."
Want more buzz like this? Sign up for our Morning Buzz emails.
To leave a comment, please log in or create an account with The Buzz Magazines, Disqus, Facebook, Twitter or Google+. Or you may post as a guest.