Summertime is Family Time
Click the Buzz Me button to receive email notifications when this writer publishes a new article or a new article in this column is published.
I look forward to the last school bell chime and the freedom of summer every year as much as the next person. However, after a week or two of sleeping in for my teenage delight, I find myself bored without some sort of structure during these months. I know that as soon as I return to USC in August for my sophomore year, drowning in course syllabuses and assignments, I'll be dreaming of summertime. As you can tell, I have a love/hate relationship with this season. I'm lucky to have an internship at The Buzz, which keeps me busy until 2 p.m. Monday-Friday, but what about when I'm off the clock and on weekends? It's like that "Ziploc Space Bag" TV infomercial except I have not enough stuff and too much space in my schedule.
Instead of sleeping the days away, here are some creative ideas for you and your family to keep your calendar full and fun this summer.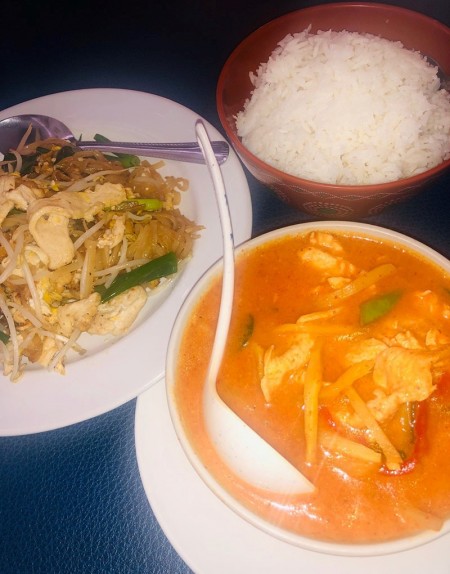 International Night
Sick of your go-to family restaurants? It's important to try new things - I mean, cuisines. Cut a piece of paper into small slips and write different ethnicities on each one. It's fun to let your family help pick what types of food they'd be willing to try, whether it's Indian, Moroccan Greek, etc., but preferably something to take everyone out of their comfort zones. Fold up the slips of paper and put them in a hat. Voila! The fate of your next family dinner is in the luck of the draw. 
Once someone's picked, get everyone excitedly researching about where they'll be dining that night. Houston is arguably the most culturally diverse city in the United States, so you're bound to find an authentic restaurant with a good price and rating that works. Designate a night each week this summer and rotate who draws every time to shake up your routine and learn about other cultures in the kitchen. My family has managed to find some of our favorite restaurant spots this way!
 
Family Bake-Off
My dad and I are always on the search for the perfect chocolate chip cookie. Let me put it into perspective for you: if it's on a restaurant's menu, it's on the check. We like them thick, golden brown and ooey gooey. My dad is very particular about the temperature of the cookie at consumption because the chocolate chips have to melt properly. Although Tiny Boxwoods' is pretty hard to beat, one night we decided to have a bake-off to end the search once and for all. 
We went head to head in the kitchen with our ovens set to 350° and had the best time together as father and daughter. And yes, we did find the perfect chocolate chip cookie. And yes, I won - according to my mom. Find the recipe here! (Psst! Double-up on the brown sugar and cool them in the fridge).
I love this activity because it's an opportunity for family bonding time in a creative way plus it's fun for kids. For bigger families, try splitting up into teams with parents as team captains! For your family, whether it's the perfect brownie, cupcake or pie, you'll make memories in the kitchen you won't forget.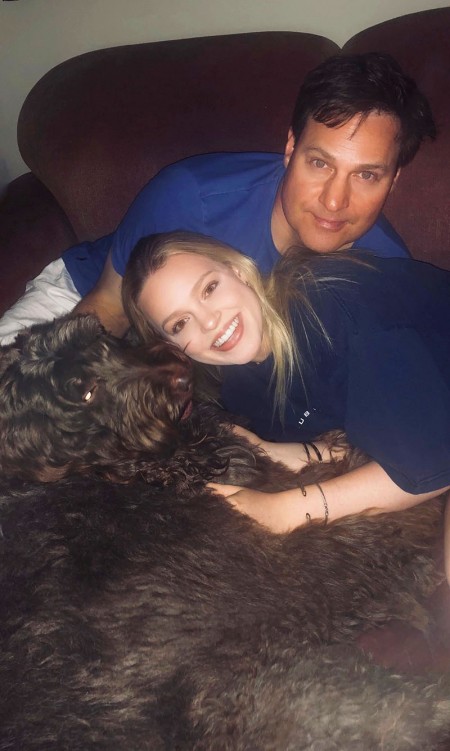 Throwback Movie Night
I distinctly remember my parents driving my brother and I to Blockbuster every Friday night when we were kids. We would run into the store and scour the shelves on each aisle for a family movie. These were the good old days when VHS tapes were still a thing and Blu-Ray disks were a brand-new way to watch. Now, everyone's so distracted by their devices in their hands that they can't focus on the device in front of them.
What happened to movie night? Let's bring it back but also go back in time. The definition of a "throwback movie" will vary for every person, which is just what you want. Sit down with your family and make sure everyone has a piece of paper and a pen. Set a timer for five minutes. Without using the Internet, each member must write down movie titles that remind them of their childhood and keep your paper covered. This will require some thinking and a fun walk down memory lane, especially for parents.
When the five minutes are up, each person must count up how many they thought of and share their number with the rest of the family. Who won? Next, tell everyone to cut up their paper into individual slips with a movie title on each one, fold them up and toss them in a hat. Whoever won before gets to randomly choose the movie for the night out of the hat. Once the movie has been picked, the whole family has to guess whose movie they choose. Lastly, the person must confess whether the family is right or wrong, share what that movie means to them, and then go cuddle up on the couch and watch together!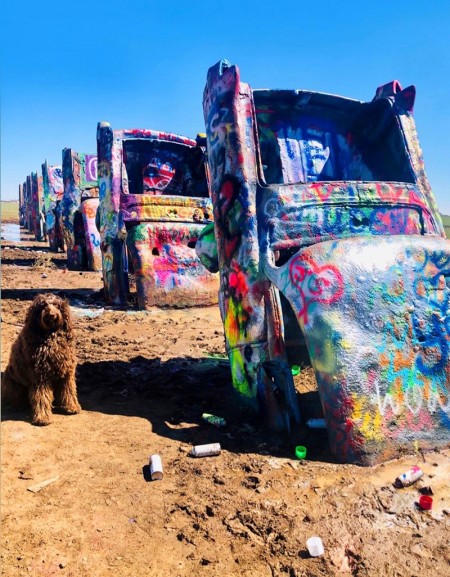 Family Road Trips
Need a change of scenery? My family is always looking for an excuse to go to Buc-ee's and get chocolate fudge and cherry Icees. Highly recommend. We love traveling with our Labradoodle, George, but unfortunately, we can't take him on planes because he's the size of Clifford the Big Red Dog. Seriously. That's why we love taking him places in the car.
A few weekends out of the summer, we plan road trips and stay with family or at bed and breakfasts that accept our abnormally large puppy. Recently, we stopped at Cadillac Ranch in Amarillo, TX on our way to Colorado Springs to stay with my grandparents, and George had a blast meeting other tourists and sniffing the cars. He loves tires. Road trips are an easy affordable way to travel and, if you plan it right, you can bring your furry friend. If you're looking for a fun day trip from Houston this summer, I recommend you check out some ideas here.
 
After all, summertime is family time. Take these few months to try some of these activities with the people who love and support you the most! 
Want more buzz like this? Sign up for our Morning Buzz emails.
To leave a comment, please log in or create an account with The Buzz Magazines, Disqus, Facebook, Twitter or Google+. Or you may post as a guest.