A Fixation with Pixelation
A teen's love of retro video games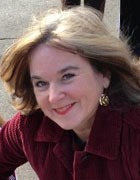 Click the Buzz Me button to receive email notifications when this writer publishes a new article or a new article in this column is published.
The click of a chunky cartridge slipping into a game console. Pixelated graphics darting about to chirpy electronic music. Fingers firing away in a frenzied mashing of control buttons.
It was a tactile experience, playing video games in the '70s and '80s. The soundtrack to many a childhood.
And then there's Jason Gerber, 15, born well after technology's departure for smooth, interactive pastures. Surely the rudimentary graphics and basic action of video game infancy bore him, right?
"Oh, I love the early games. The simplicity of them is really cool," enthuses the Emery/Weiner School sophomore, sporting a mop of curly, brown hair, feet anchored in ladybug socks. "Pixel graphics stand the test of time, even with the ultra-realistic games we have today."
Yeah, Jason is Pac-Man. Eats the stuff up.
This day, in his family's Old Braeswood home, he acts as docent on a tour of the Gerber Museum of Cool Video Game Stuff. Okay, not a museum, but an upstairs area off of the game room that he's taken over as lair for his collection.
All manner of consoles, games and hand-held playing devices reside here for his pleasure. The Atari 2600 introduced in 1977 (Space Invaders, anyone?) is the granddaddy of the collection, followed by Nintendo's first-ever console and follow-up Super Nintendo Entertainment System. The Nintendo 64 that revolutionized 3D game play with hits such as Super Mario 64 and Super Smash Bros. preens from a shelf here as well, along with the GameCube ("We're getting closer to when I was born with that one," he says.), Wii, Wii U and the Nintendo Switch.
"I have really early games to current modern-day ones," Jason explains. "I think the collection I have now is way better than the one I had before."
Yes, there's been a collection reboot.
In August 2017, as Hurricane Harvey raged, thieves ransacked the Gerbers' home, stealing jewelry, electronics, cash and other sentimentals, including Jason's video game collection.
Game Over.
"We'd moved valuables to the upstairs, where Jason's collection is. They went right up there and took it all," says mom Teri. "He was devastated."
Jason and older brother Sammy were at a nearby aunt and uncle's house the night the storm came in. They'd gone with their parents to watch a pay-for-view boxing match. When heavy rain moved in, Teri and husband Howie headed home, barely making it.
"It was unbelievable how fast the streets flooded," Teri said. "The boys really wanted to stay and watch the fight, and we just figured we'd get them the next day, but we couldn't, the flooding was so bad. My mom lives next door to us, so Howie and I were at her place when our things were stolen."
While their home didn't flood, the theft left them feeling violated, especially Jason. He'd paid for his collection with money saved from a part-time job as Sunday school teacher assistant at temple Emanu El. He'd also saved birthday money and earnings from power-washing and other household chores, Teri says.
"He spent so much time and energy on collecting. You just hate to see your child go through something like that."
But time heals. Before long, Jason was back at it.
"I learned a lot of things not to do the second time around, like don't buy stuff second-hand off of Amazon that doesn't work," he quips. "Now I get things mainly off of eBay and stores." 
He enjoys playing games, new and old. But Nintendo's long-running The Legend of Zelda series is his favorite. Not to be confused with their dog, Zena, who surely considers herself legend, stretched out full-body on her comfy chair-throne among Jason's treasures. "It's a franchise, action-adventure type game that's stood the test of time," Jason explains. "There's a puzzle-solving aspect to it that intrigues me."
Older games might seem elementary with their simple pixel graphics, he says, but they're the most challenging.
"I wasn't alive for more than half the stuff I own, but I can tell you that early games are the hardest," he says. "There wasn't room to write video games on the small storage space they had, so instead of making more game play, they just made it harder so you could play more."
Not every game in his collection was a success, he says, reaching for Nintendo's Virtual Boy, released in 1995, a red, hand-held Nintendo mask game console, meant to deliver 3D fun. "The games were really stupid. And when you put it to your face and play on it, you get a huge headache."
But flops are as important as successes to the video game timeline, says Jason. "They're fun to collect 'cause they didn't make many of them. They're all really cool pieces of technology. I want to preserve that history." 
Want more buzz like this? Sign up for our Morning Buzz emails.
To leave a comment, please log in or create an account with The Buzz Magazines, Disqus, Facebook, Twitter or Google+. Or you may post as a guest.