Chef's Corner: Jonny Rhodes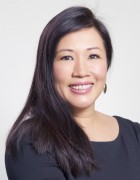 Click the Buzz Me button to receive email notifications when this writer publishes a new article or a new article in this column is published.
Find out about your favorite chefs in our Chef's Corner column. This month, restaurant writer Dai Huynh interviews chef Jonny Rhodes.
It's noon, six hours before the 13-seat Restaurant Indigo opens for dinner. There's still much to do: meat to smoke, vegetables to pickle and sauces to simmer. The wood fire blazes, and smoke wafts past sliding bookcase panels that reveal a closet-sized kitchen. 
Food is either prepared on a charcoal grill, induction cooktop or wood smoker. Writers have called Indigo avant-garde and ambitious for cooking without a gas oven or stove. But like many things at this "neo-soul" food incubator, this arose from necessity. 
Jonny and Chana Rhodes couldn't afford to pay $10,000 to restore the gas line. The chef and his sommelier wife used nearly all their savings to open their brick-and-mortar space. But it wasn't enough. Jonny's former Marine buddies had to pitch in – financially and physically – to help with the buildout. Opening at 517 Berry in Lindale Park was a gamble. The historic neighborhood three miles north of downtown is known for its active civic club, a taqueria and bakery on this and that corner, but a fine-dining restaurant? No way. But Jonny grew up here and had a conviction that diners would come, and it was the right setting for a compelling food narrative.
During the $79-125, five-course, prix-fixe menu, it is common for the University of Houston graduate to step into his sold-out dining room to give an oral history of age-old (often forgotten) cooking techniques and put into context dishes shaped or inspired by slavery, black culture, inequality and oppression. Some diners have found the experience hard to swallow. But many have praised it as being lyrical and thought provoking. And in less than 12 months, Indigo has garnered accolades from Food & Wine, GQ and Texas Monthly. The James Beard Foundation marked Jonny Rhodes as someone to watch and nominated the 29 year old for its Rising Star Chef award. Recently, Time magazine included Restaurant Indigo among its "World's Greatest Places" to experience.
Here, the Houston native discusses the challenges in creating one of the most unique dining experiences in Texas, and perhaps even beyond state lines.
As a boy, jumping on and off moving trains chugging along in your neighborhood, you dreamed of going into professional sports. Instead, you joined the Marines after graduating from high school. When did you consider cooking as a career?
Me and my boys were training in the Mojave Desert, and I got "voluntold." When you're voluntold, they're asking, but really, you're being told what to do. So, I was voluntold to barbecue when we were out there. When we got back home, we started grilling every weekend at my house. That's what got me more interested in food. 
After getting a culinary degree from the Art Institute of Houston, you worked for James Beard Award-winning chef Justin Yu at Oxheart, followed by a stint at Danny Meyer's legendary New York restaurant, Gramercy Tavern. Then after a series of pop-up dinners, you decided to open Indigo. What was opening week like?
The day we opened the restaurant, my wife and I had only $500, and rent was due very shortly. On the first day, we had no reservation. I was extremely nervous. On the second day, we had six. The third day, 10. By Saturday, we were full. It just snowballed. We're fully booked for months in advance now. It's been a whirlwind ride. 
Some have declared your food a revelation, with a dash of theatrics. Take the names of your dishes. They're creative, almost whimsical, until you tell the story behind them. For example, If Earth Could Talk is a warming, lush, savory Carolina Gold Rice pudding, dotted with smoked leeks, crispy shallots and allium flowers. 
Many slaves died working and building the rice plantations in South Carolina, whose success was partly due to the knowledge these Africans brought from their homeland.
You're working on a couple of new projects, including a healthy fast-food concept and, down the road, a grocery store. But on rare days off, where do you like to dine?
We go to Chick-fil-A a lot. The kids like it there. Chana, what's the Vietnamese place we like? Huynh (912 Saint Emanuel)? The duck salad is amazing. We also like Crawfish Connection (3106 FM 1960, Humble) and Burns BBQ (8307 De Priest St.). 
Editor's note: Buzz dining columnist Dai Huynh is a James Beard food-journalism award winner and longtime Houston-based restaurant writer.
Want more buzz like this? Sign up for our Morning Buzz emails.
To leave a comment, please log in or create an account with The Buzz Magazines, Disqus, Facebook, Twitter or Google+. Or you may post as a guest.