Home Sweet Home
Inside Noah's House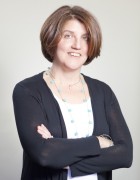 Click the Buzz Me button to receive email notifications when this writer publishes a new article or a new article in this column is published.
Maybe you have a family member with an intellectual disability. Maybe you don't. Maybe you just chat about the upcoming game with the young man who bags your groceries at the supermarket or say hi to the team that comes in at night to clean your office. Maybe you wonder where they go when they are not at work, where they live, what their life is like, if they are safe and happy.
If they are lucky, they live someplace like Noah's House.
Noah's House, in the Almeda neighborhood, off Beltway 8, is a 501(c)(3) non-profit charity, an independent community living center for single adults with intellectual disabilities. But that is the barebones description. For the people who live there, it is much more than that. It's home.
Noah's House aims to provide its residents, people who need just a little extra help, with a satisfying life. And what makes a satisfying life for them is what makes it so for all of us: a sense of independence, a sense of purpose, social interaction and a community that includes people, beyond their families, who know, and care, who they are, what they're doing, how they're doing, people who are willing to step in and help them out when they need it.
Thirty percent of the residents of the 50-resident facility are "originals," people who have lived at Noah's House since it started, in 1998. Some even lived together in another facility, which closed, before that. Executive director Jonté Rollins said some of the residents have known each other since elementary school. The age range at Noah's House is currently 20 to 72, with an average age of 55.
Doug Wildenradt, age 63, is one of the "originals" and has lived at Noah's House and its precursor before that for about 40 years. He has worked full-time as a dishwasher at Memorial Hermann for 38 years. "He is self-supporting," said his sister, Ann Voss, a therapeutic optometrist whose practice is in Bellaire. "He really does have an independent life. While, of course, we are here to help him out any time he needs it, I am enormously proud of him." Doug's employers call him "the hardest working man alive." He once went through a 10-year streak when he didn't miss a single day of work.
"He gets to have an adulthood," said Ann. "I think it is a normal and natural thing to want to move on from your parents and have your own place."
The residents of Noah's House are high functioning. Sixty-five percent of them work, though many do so part-time. "They can almost live on their own," explained Jonté Rollins, executive director. Noah's House is not a nursing facility. Residents need to be able to do things like, with assistance, take their medications, handle their personal hygiene and maintain their bedrooms. "Their IQs are too high to qualify for financial aid," said Don Ray, a family member and board member, "but not quite high enough to be self-sufficient without a little help. They fall into a black hole."
Residents' abilities and vulnerabilities differ. While some, like Doug, can take public transportation, to go to work and places like the Galleria for fun, others would get lost.
Ellen Reichenthal, age 69, is a whiz at public transportation. "If you dropped Ellen and me off at a bus stop, Ellen would make it to where she was going and I wouldn't," said her sister-in-law, Susan Reichenthal. "She calls MetroLift [a transportation service run by Harris County] and books her own ride to go see her mother." Ellen works part-time at Celebration Company, a workshop that makes candles, greeting cards and other items, run by Jewish Family Service. She also volunteers at Seven Acres, a facility for senior citizens.
But like many of the residents, both Doug and Ellen are achingly vulnerable because they are so trusting and innocent. "If someone asked him for money, Doug would give them whatever he had," said Ann.
"Ellen might do that too," said Susan. "There's no 'stranger danger' with her, just pure innocence. If someone told her they lost their puppy, off she'd go to help them find it."
Noah's House does provide its residents with transportation, geared to their needs. Some require door-to-door, using Noah House's two vans and bus. Others, like Doug, can be dropped off at the Fannin South light-rail station to take the train in to work. Even there, however, the staff times it carefully so that Doug isn't waiting for a long time for the next train, time when someone might decide to take advantage of him. And the Noah's House staff knows where the residents are, when they are supposed to get back home and even stay in touch with their employers to make sure everything is going smoothly. They also provide the residents with job coaching and can help them find jobs. Residents work all over Houston, including at Luby's, Kroger, the Toyota Center and St. Joseph. Four work at Noah's House itself, three in the center's kitchen, one as a general handyman. "He's proud of keeping our courtyard up," said Jonté.
The scheduling can be intense. The first resident to leave for work is out the door at 5:30 in the morning; the last one back, working at the Hyatt Regency, arrives home after midnight. Noah's House also tries as much as possible to provide transportation for residents to activities such as medical appointments. If a resident needs it, a staff member will even go with them to the doctor. "They will drop Ellen off at her doctor's appointment and I can meet her there," said Susan. "I can then drop her at Celebration Company [where Ellen works] and she can ride the Noah's House van back."
At Noah's House, the bedrooms ring an inner courtyard. Each resident has their own bedroom with a vanity and sink and shares a bathroom, with a stand-up shower, with one other resident. The rooms come with furniture, or residents can bring their own. Each room is equipped with a television hooked to cable. But there are also two community televisions, with more channels, in the living room, where residents like to hang out together, particularly to watch big events, like sports. "They can have private time but can also join other people for recreational activities and meals," said Don Ray.
Noah's House has a commercial kitchen and provides three meals a day as well as sack lunches for people to bring to work. There's also a weekly laundry service.
And there are activities, lots and lots of activities: weekly shopping trips to Walmart or Target, quarterly visits to a casino, monthly line dances, held with a church group, at Noah's House itself. They go bowling so often most residents own their own bowling balls. "We celebrate everything," says Jonté, ticking off holiday parties, birthday parties, sporting events, museums, theme parks, trips to restaurants. (Buffets are the residents' favorite.) The staff buys residents holiday presents, and one family holds an annual fundraiser to buy each resident a gift as well.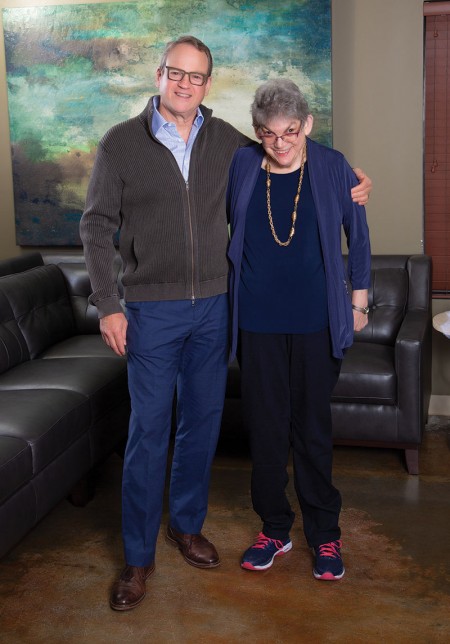 Every several years, residents go on a cruise. When Jonté was interviewing for her position three years ago, she met the residents. "Jonté was smart. At dinner, she went to each table and asked the residents what they thought made for a good executive director," said Don, with a chuckle. "And they were not bashful. I think several of them told her that going on a cruise was a condition of her employment." And Jonté did continue the tradition and took several residents – who save for years for the trip – on their latest cruise.
Noah's House does all this while trying to keep the residents' costs as low as possible. According to Jonté, prices at similar communities in Houston start at $3,500 a month, with a median price of $4,500 per month. Noah's House costs $1,250 a month. 
Noah's House has always been a matter of family. It was started when Marbridge, another facility now in Austin, closed its Houston location in 1998. Residents who couldn't or didn't want to move with the facility to Austin had 30 days to find a new place to live. Three women, Nancy Lackey, who had been on the staff at Marbridge in Houston, and Gabriella Rappaport and Paula Hammond, two therapists who had been working with some of the residents at the original facility, set out to find new housing for the residents so they could stay together. They were able to rent apartments at the Carlyle Place Apartments near West Bellfort and Fondren and started Noah's House.
The community stayed there for a little over 10 years until their current building was built on donated land in 2009. In 2016, Nancy Lackey, still a driving force behind Noah's House and its executive director, died. Don and Judy Ray stepped up. Judy's brother, David Kirkland, who has also since passed away, lived at Noah's House. Don and Judy, board members and retired, ran Noah's House for a year until they found a new executive director.
"Talk about a shock," said Don. "We thought we knew, as a family, what was involved, but it's a whole different animal when you are running the day-to-day operations." For instance, it's important, for residents receiving their healthcare through Medicaid, that they don't work more than 18 hours per week or they could lose their coverage. "It's easy to screw that up," said Don. Judy added, "And it's the resident who'll be penalized and for a whole year." The board of directors hired Jonté Rollins, who had more than 15 years of social-work experience and came from Illinois, at the beginning of 2017.
That year was a hard one for the Rays, but, said Don, "every day, something funny would happen."
"The residents would always thank us and tell us how much they appreciated us," remembered Judy. "One man would always say every day, 'Do you know that I love you?' They are a special group of people who have never met a stranger."
Want more buzz like this? Sign up for our Morning Buzz emails.
To leave a comment, please log in or create an account with The Buzz Magazines, Disqus, Facebook, Twitter or Google+. Or you may post as a guest.