Food and Fun for a Quarantined Easter Celebration
Click the Buzz Me button to receive email notifications when this writer publishes a new article or a new article in this column is published.
When siblings Toby, Kelsey and Jesse Yip – 10, 8 and 5 years old, respectively – realized they will still be in quarantine come Easter Sunday, their faces fell. 
"For us, it's not just the things we do [on Easter] but the people we were with," said their mom Vicky Yip. "They're disappointed to miss out on the boisterous family gathering. I am too."
Still, Vicky is forging ahead with creative Easter plans. Though it won't be as raucous as their usual Easter egg hunt with extended family members, Vicky is still planning to hide plastic eggs in the front yard for her three kids. Since she can't go to the store for the traditional Easter egg fillers, she's filling the eggs with the pieces of a puzzle, along with other fun treats. 
For additional activities, Vicky has been carefully cracking any eggs her family uses so she can save the eggshells for homemade confetti eggs. The kids will also dye the eggshells together and make a cross-shaped version of the sidewalk chalk art that has become popular over the past few weeks. 
"Being Christians, our faith really hinges on the Easter story, so I love to celebrate it and pass it onto my children," Vicky said.  "It's a celebration of new life and new beginnings. Especially at a time like this, we should look forward to renewal – it may not be for a while but that hope of renewal is something we really need to hang on to." 
While Vicky's three children are home with her, other families are finding ways to connect with family members spread across the country. 
"We're just going to have to do a Zoom Easter," said mom Stacy Ellington, resolute. "We have several appointments set up for things we normally do as a family."
Stacy, known for starting to plan her Easter baskets in February, is not letting quarantine stop her from celebrating the holiday. She still plans to mail an Easter basket to her son Jack in Boston, and to her other son Michael and his wife Sara who are in Fort Worth; she'll gift one in person to her daughter Adelaide, who is currently finishing her senior year at Memorial High School virtually. And though the family won't be together physically, she's already planned multiple virtual hangouts. 
On Saturday night, everyone will eat a similar dinner on their patio while hanging out on Zoom. Stacy is considering Sylvia's Enchiladas along with Easter margaritas.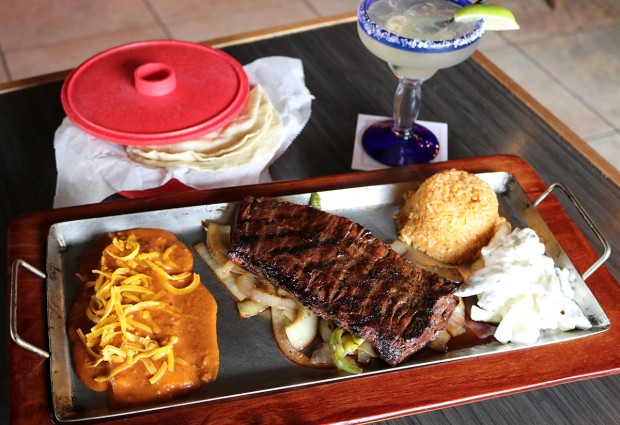 "We've never done Mexican food for Easter – it's not one of our traditions – but really none of this is," she said. On Sunday, the family will eat brunch together after tuning into church services at St. Martin's. Whether Stacy makes her kids dress up for virtual church is still to be determined.  
 
Stacy's good friend Courtnay Elias is also taking a non-traditional approach to her Easter celebration. Though her family typically goes out for a formal brunch on Easter Sunday, this year, they plan to have an outdoor picnic on the patio, enjoying comfort foods like corn beef and swiss cheese sandwiches on rye from Nielsen's, a delicatessen on Richmond Ave.
 
"My family is super formal, so for us to do something casual on Easter is a big change," says Courtnay, whose adult sons are both working in essential businesses in Houston. "The focus is just going to be on being healthy and being grateful and being together." 
Read on for more ideas on where to order your Easter meals and treats.
Easter Meals
a'Bouzy 
2300 Westheimer Rd. 
Celebrate Easter Brunch with your loved ones a'Bouzy-style with a Veuve Clicquot Easter Basket, filled with Charcuterie, Crackers, Truffled Egg Salad, Croissants, Candies, and Easter eggs for $89/basket. Please call 713.722.6899 to pre-order your Easter Basket. 
Brasserie du Parc
1440 Lamar St. 
Brasserie du Parc is offering an Easter To-Go for six menu that includes white mushroom and leek soup; Beef Bourguignon with rigatoni pasta gratin and Parmesan; and for dessert, a vanilla bourbon pecan pie. The cost is $165 to feed six. Note: Orders for Easter To-Go must be placed and purchased by Weds., April 8.
Cadillac Bar
1802 Shepherd Dr. 
Cadillac Bar is offering authentic Mexican family meals for your Easter Dinner. For $19.99 per person, each meal includes appetizers of Pork Tamales and Bacon Jalapeno Deviled Eggs, entrees of Baked Ham, Seafood Enchiladas, and Carnitas Quesadillas, sides of Scalloped Potatoes, Steamed Broccoli and Carrots, and Dinner Rolls, followed by Sopapillas and Candy for dessert. Cadillac Bar is also offering 10 percent off all to-go orders, ½ priced bottles of beer and wine to-go with a valid ID, and Margarita Party Packs for $37. All orders must be placed by Friday, April 10 and pick-up will be after 8 a.m. on Easter Sunday.
Del Frisco's Double Eagle Steakhouse
5061 Westheimer Rd., Suite 8060 
Pre-order a family style meal from Del Frisco's Double Eagle Steakhouse, offering a choice of one appetizer, salad, main course, side and dessert for $60 per person. Additionally, all wines under $400 are now 50 percent off. All orders must be placed by Thurs., April 9. 
Doris Metropolitan 
2815 S. Shepherd Dr. 
Celebrate Easter with a steak dinner from Doris Metropolitan. Enjoy a Prime Rib Roast dinner (sold by the pound, 3 lb. minimum, $35/pound) and 20 percent off all cakes!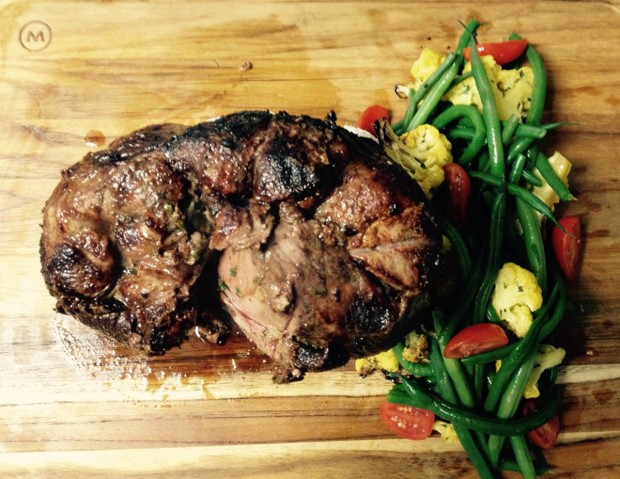 Etoile Cuisine et Bar
1101-11 Uptown Park Blvd. 
Uptown's Etoile Cuisine et Bar has an Easter To-Go package that promises to make Easter 2020 a little bit like times past. Created by Master Chef Philippe Verpiand, the package is designed to feed six people and includes deviled eggs with fresh herbs (two per person), roasted leg of lamb with rosemary au jus and Yukon gold potato gratin plus a vanilla cheese cake with fresh strawberries. The cost is $255. When ordering, also ask about ala carte options. Orders must be placed and purchased by Weds., April 8. They can be picked up Easter Day or when scheduled.
Eugene's Gulf Coast Cuisine  
1985 Welch St. 
This Houston family favorite is offering the perfect meals to suit your 40-day cravings: family-style "take & bake" meals for Easter Sunday. The menu will feature the restaurant's most popular Gulf Coast classics: Chicken and Sausage Gumbo, Blackened Catfish Enchiladas, Crawfish Enchiladas, Crawfish Etouffee and more. They will also be offering two salads to choose from and a variety of desserts. Orders will be available in two sizes, servings of 12-15 or 6-8, and come with heating instructions. Order by Fri., April 10 at 3 p.m. and pickup will be on Sat., April 11 between 2-4 p.m. 
Goode Company 
Multiple Locations 
Goode Company is offering an Easter meal with orange and Texas honey-glazed pit-smoked ham, twice-baked potato casserole, roasted Brussel sprouts, fresh baked dinner rolls, and more ($135, serves 4-6). The restaurant group is also partnering with  Crave Cupcakes to offer a half dozen spring confetti cupcakes for an added sweet treat (additional $22). Additional add-ons include Brazos Bottom pecan pie ($22), mini crawfish cakes ($25), easter deviled egg kit ($12), cantina pancake mix ($15), morning migas kit ($36), and more. Place your order by April 9 at 5 p.m. and pick-up from Goode Company BBQ (Kirby and Memorial locations on Saturday or Sunday (delivery also available on Saturday). 
Maggiano's Little Italy
Multiple Locations 
Maggiano's is offering a cold-prepped Easter bundle for guests to heat fresh in the oven and share with family and friends. The Easter bundle feeds four to six people and is available for pickup April 10-12. The menu includes: Mini Meatballs in Marinara Sauce, Caesar Salad, Mom's Lasagna, Four Cheese Ravioli, Chicken Piccata, Spaghetti Aglio Olio, Garlic Broccoli, Tiramisu and Ciabatta Rolls. The bundle costs $120 , and guests can call to order or order online.
Mastro's Steakhouse  
1650 W. Loop South 
Mastro's Houston is offering guests decadent dishes for Easter weekend. The special menu includes Spicy Caesar Mambo Salad, Rack of Lamb, Signature Lobster Mashed Potatoes, Truffle Butter Wild Mushrooms, the option to build-your-own Chilled Iced Seafood Tower, and top it all off with Mastro's famous Warm Butter Cake with Vanilla Ice Cream and Raspberry Sauce.  All orders must be placed by Fri., April 10. 
McCormick & Schmick's
Multiple Locations
McCormick & Schmick's is offering an Easter Dinner to-go at all of its Houston-area locations, allowing guests to choose from menu items including Atlantic Salmon, Lump Crab Cakes, Walnut Mixed Greens Salad, Chef's Seasonal Vegetables, Roasted Potatoes. The Easter Dinner serves approximately four people for $95, plus tax, and $23.75 for each additional person. Each McCormick & Schmick's location is also offering ½ priced bottles of beer and wine to-go with a valid ID. All orders must be placed by Friday, April 10.
Morton's The Steakhouse
5000 Westheimer St. 
Morton's The Steakhouse is offering a to-go dinner for two for $109. The meal includes your choice of one starter, entree, accompaniment and dessert for each guest including signature dishes such as Jumbo Shrimp Cocktail, 6 oz. Center-Cut Filet Mignon, Cold Water Lobster Tail, Key Lime Pie and New York Style Cheesecake. Select wines are also available to take home at 50 percent off list price.  All orders must be placed by Thurs., April 9. 
Perry's Steakhouse & Grille
Multiple Locations
Perry's is offering a special three-course to-go menu of all your mouthwatering favorites for $39 per person. Choose from entree options such as the caramelized prime rib, grilled salmon and spaghetti squash primavera. Pick-up is available on Saturday and Sunday between 11 a.m. and 9 p.m.
Postino Wine Cafe - Heights 
642 Yale St. 
Postino Heights has a special Easter brunch package featuring Spinach & Artichoke Quiche, Panzanella Caprese Salad and 6 Giant Cinnamon Rolls for $50 (serves 4-6). In addition, guests can pick-up D.I.Y Grapefruit-Cardamom Mimosa Kits that serve 4 for $25 and single bottles of wine for $15. Available for Pickup April 11 & Easter Morning. Pre-order here by April 9. 
Steak 48 
4444 Westheimer Rd. 
Steak 48 has designed a special Easter menu for you to enjoy at home. For $85 per person, each meal includes a selection from their Appetizers, Salads, Entrees, Sides and a Dessert. Indulge in your favorite Steak 48 dishes with menu highlights including Crispy Shrimp, Chopped Salad, New York Strip, Shetland Island Salmon, Loaded Whipped Potatoes and their famous Ultimate Warm Vanilla Caramel Cake. Orders can be placed on their website (no deadline to order) with pickup from 12-9 p.m. on Sunday. 
Sylvia's Enchilada Kitchen
6401 Woodway Dr. & 1140 Eldgridge Pkwy
For Easter Sunday, the famed restaurants are offering two delicious packages, each large enough for four people. First up is the Easter Parrillada Package, with a variety of mesquite-grilled fajitas, four enchiladas (a choice of classic cheese enchiladas or chicken enchiladas with salsa verde), guacamole, rice, beans, corn or flour tortillas, tres leches cake, and chips with salsa, all for $79.95 plus tax and gratuity. Add four jumbo, grilled shrimp for $9.The restaurants are also offering to-go Enchilada Extravaganzas, which include eight enchiladas with a choice of filling (shrimp, crab and fajita enchiladas are $10 extra), rice, beans, chips with salsa and chile con queso, all for $55 plus tax and gratuity. All orders must be placed and paid for by noon, Sat., April 11. 
The Capital Grille City Centre
840 W Sam Houston Pkwy N 
The Capital Grille CityCentre has a special Easter take-out menu available for curbside pickup beginning Friday, April 10 from 12-8 p.m. Pre-order is available until the last exclusive Easter dinner is spoken for! The dinner is prepared to reheat or ready to serve - your choice. The menu can be viewed here. 
The Oceanaire Seafood Room
5061 Westheimer Rd. 
The Oceanaire is offering a four-course Easter to-go dinner for $150. Guests can enjoy signature items such as Chilled Jumbo Shrimp Cocktail; family-style sides of Grilled Asparagus, Lobster Mac & Cheese and Mashed Potatoes; as well as an Easter duet of four 6 oz. Center-Cut Filet Mignon paired with four of The Oceanaire's Famous Crab Cakes with Garlic Butter and Creamy Mustard Mayonnaise. Finish the holiday celebration enjoying Key Lime Pie for dessert.  Schedule your curbside take-out by Fri., April 10.  
The Toasted Yolk
Multiple locations 
The Toasted Yolk is offering a family-style Easter Brunch for curbside pick-up or delivery through UberEats. Customers will have the option to select their choice of egg style and protein (bacon, sausage patties, turkey sausage or chicken sausage links), along with a choice of a pancakes or french toast for four people. Each order will come with a hashbrown casserole and donuts. The brunch special will be available from Fri., April 10 through Sun., April 12 for $39.99. 
The '401
6700 Ferris St.
This Bellaire favorite is offering special Easter brunch and dinner packages! For brunch, choose between a breakfast buffet of eggs, sausage, and more or Tejas Tacos ($25 for 2 and $40 for 4). For dinner, you can select honeyglazed ham or Mediterranean salmon, served with garlic mashed potatoes, French green beans and mousse cake for dessert ($35 for 2 and $65 for 4). These are available for both curbside pick-up beginning at 10 a.m. Sunday and for delivery beginning at 11 a.m. For orders picked up onsite, an Easter Bunny will bring orders out to your car! 
Traveler's Table 
520 Westheimer Rd. 
Celebrate Easter with a 3-course tasting menu from Traveler's Table for $50/person. Choose from two small plates (Shiitake Edamame Dumplings and Peking-Style Duck Gyoza), two entrées (North African Leg of Lam and Prime Ribeye), and two desserts (New Orleans Bourbon Bread Pudding and Mango Lassi Panna Cotta). Add a bottle of wine for $15 more! 
Easter Treats
Crave Cupcakes
1151-06 Uptown Park Blvd. & 5600 Kirby Drive 
Crave's special springtime offerings, available through Sun., April 12, include carrot cupcakes, spring confetti cupcakes topped with fondant pastel chicks, bunnies or eggs and sugar cookies topped with bunny or chick handcrafted toppers. All items are available for take-out, curbside delivery and local delivery* (on advanced orders) as well as national shipping. Customers can place orders online or call the store at 713-622-7283. 
Dessert Gallery
3600 Kirby Dr. 
Dessert Gallery is a one-stop shop for Easter treats, with items ranging from chocolate covered Easter Oreos to a springy Easter Cake, which does require three days advanced notice. Note: Dessert Gallery is closed on Easter Sunday but the treats can be ordered and picked up anytime before then. See the full range of products here.
McHugh Tea 
5305 Bissonnet St. 
Although McHugh Tea is closed on Easter Sunday, you can pick up Easter cupcakes and tea-sized treats on Saturday.  
Paulie's 
1834 Westheimer Rd. 
This Montrose area staple is offering Easter-themed cookies that are made to order and available in-store daily. Cookies are $3.75 each and can be purchased in store while supplies last or ordered online at least two days in advance. 
Three Brothers Bakery
Locations in Braeswood, Memorial and Washington
Three Brothers Bakery has comical treats like the "Bunny Butt Petit Fours" along with traditional treats like Easter-themed cupcakes. Call or visit their website to place an order in advance. See their full menu of Easter treats here.
Editor's note: See more on Easter baskets here and Easter recipes here. 
Want more buzz like this? Sign up for our Morning Buzz emails.
To leave a comment, please log in or create an account with The Buzz Magazines, Disqus, Facebook, Twitter or Google+. Or you may post as a guest.