Q&A with Author Brenda Janowitz
Click the Buzz Me button to receive email notifications when this writer publishes a new article or a new article in this column is published.
Brenda Janowitz is my hero of the book world. Four years ago, when I joined an online book group and started reviewing books, I was trying to follow her author page but somehow ended up "friending" her personally instead. At the time, I didn't use Facebook often and, while I was having a mild panic attack and trying to figure out how to delete the friend request, she accepted my request. Not realizing at the time that all sorts of people were virtual friends, I spent days stressed that she would wonder why I had friended her (can you tell that I am a Type A personality?!). 
As I came to realize, all sorts of people were connected via social media that hadn't met in person. In that online book group, I met many more authors (and became friends on Facebook with some of them, too). I got to know Brenda virtually and then met her in person at the large book conference that I attend every year in New York City called BookExpo.
Last year, when I attended BookExpo, I was invited to attend a Penguin/Random House cocktail party because I work at a bookstore. The invites are limited to publisher employees, authors, the press, and bookstore employees so none of my Bookstagram and book reviewer friends were attending. I arrived by myself in the pouring rain to find that there were over 300 people there and I saw no one that I knew, which is always an awkward feeling. Thankfully, I spied Brenda and ran over to say hello. She took me under her wing that evening and introduced me to so many people; I will be eternally grateful to her for that act of kindness.
As soon as I heard that she had a new book coming out, entitled The Grace Kelly Dress, I made sure I was on the list for a galley and read it as soon as I could. The Grace Kelly Dress came out March 3 and is a fabulous read. I loved it and plan to put it on my Summer Reading List.
I hope you enjoy this Q & A with Brenda and please check out her wonderful new book. It will provide you with a great distraction during these unprecedented times.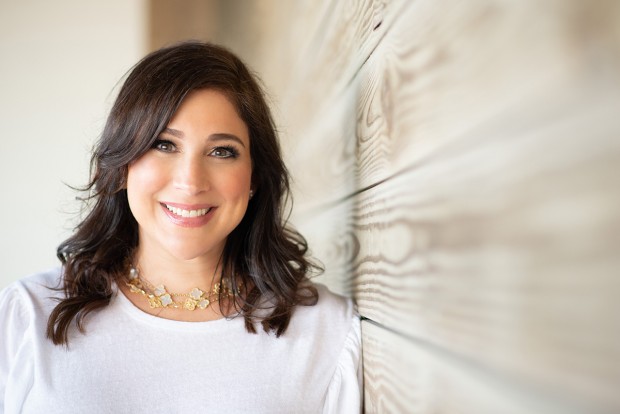 What inspired you to start writing this latest novel?
When my agent sent me a clip from The Today Show about a wedding dress that had been passed down through 11 generations of a family, I knew that I had the idea for my next book. It had everything I love to write about in one place - multiple generations, a wedding dress, and lots of room for friction. The image of a wedding gown is one that is so incredibly powerful to me. The way one chooses to dress for her wedding day says so much about that person, and how she wants to present herself to the world.
 
How long have you been writing?
I've always loved to write. In fact, it's the reason I became a lawyer. But I was one of those unhappy lawyers, so for my 30th birthday, my best friend, Shawn, organized a group gift - she got all of our friends together and sent me to my first writing class. It's the thing that helped me to take my writing more seriously, and the place where I began writing what would become my first novel.
 
What was the most difficult part about writing this book for you?
I found Joanie, in 1982, to be the most challenging to write. I first created her character while working on the 2020 timeline, at which point we only know her as Rocky's mother. It took a lot of thought to figure out who she would be at age 20, and how she would grow into the woman we see in 2020. Additionally, since we meet her mother in the 1958 timeline, it was important that the reader see a connection there, too. On the first round of edits, I completely trashed the original 1982 storyline and re-wrote it from the ground up. I think that I needed the first draft to truly learn who she was, and how to create her story. 
What do you hope your readers take away from your book?
The main thing is that I want readers to really enjoy the story and have a great reading experience. As for a takeaway, it's been really moving to have readers reach out to me to discuss the role that heirloom items have had in their own life. I always tell my kids: it's people who are important, not things. But I do believe that certain things, like these heirlooms that are passed down, have meaning. They show us where our family has been, and each one has a story connected to it. Stories are powerful, and the stories about where we come from are so incredibly meaningful.
 
What were the key challenges you faced when writing this book?
One of the biggest challenges for me was the massive amount of research. When writing in another time period, I underestimated how carefully every sentence would have to be researched. The characters needed to sound like they lived in the time period I was presenting, and every reference needed to be spot on - from what the characters were wearing, to the types of music they listened to, to the way they styled their hair. Is it any wonder that my current work in progress will take place in the present? 
 
Are you working on anything currently that you would like to share with me?
I've loved writing about an heirloom item and the family that owns it, so I'm doing it again! I'll be focusing on another family and another heirloom that has been passed down. Heirlooms are so incredibly important to me - I wear one of my Grandma Dorothy's rings every day, and I love having a piece of her with me as I go through my day to day. 
 
What are you reading now?
I just finished up my PopSugar Spring list, so now I'm reading books for my summer list. I recently read and loved How To Save a Life by Liz Fenton and Lisa Steinke, as well as Head Over Heels by Hannah Orenstein.
For more book recommendations and bookish thoughts, see Buzz Reads: Five picks for April, @ThoughtsFromaPage on Instagram or Cindy's Reading Recs.
Want more buzz like this? Sign up for our Morning Buzz emails.
To leave a comment, please log in or create an account with The Buzz Magazines, Disqus, Facebook, Twitter or Google+. Or you may post as a guest.