Chef's Corner: Charles Clark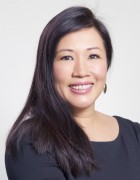 Click the Buzz Me button to receive email notifications when this writer publishes a new article or a new article in this column is published.
Chef Charles Clark entered the culinary arena during the early 2000s – the era of chef worship, as some culinary historians have dubbed it. Chefs came out of the kitchen and into the dining room, shaking hands and nurturing diners with flattery and farm-to-table ingredients. 
Clark was a pro behind the stove and in the dining room, where he made guests feel special not only by remembering their names, but even identifying their perfumes. The chef, who grew up fishing on the Sabine River in Louisiana, memorized the top designer fragrances at Neiman Marcus. 
With wind-swept hair and a gregarious personality, the then-30-something Clark could have become a celebrity chef. Instead, he chose a quieter approach, toiling in Ibiza's kitchen while building a restaurant empire with Clark Cooper Concepts business partner Grant Cooper. Starting with Ibiza in 2001, the duo, who could finish each other's thoughts, created Brasserie 19, Coppa Osteria and Punk's Simple Southern Food. 
Along the way, Clark, an Art Institute of Houston graduate, mentored talents who would rise to fame themselves, including James Beard Award-winning Chris Shepherd and Brandi Key, who is now at Alice Blue in the Heights. 
Who else worked for Clark? Kraftsmen Baking owner Scott Tycer, Food and Wine magazine's Best New Chef in 2003; Fluff Bake Bar owner Rebecca Masson; Jamie Zelko; Antoine Ware; Michael Gaspard; Vital Kitchen owner Veronica Rademacher. The list goes on.
Amid the coronavirus pandemic, Clark, now 58,  talks about the challenges for restaurants and ghost kitchens.
Tell us more about these ghost kitchens. 
It's the big thing right now. Everybody wants to invest in ghost kitchens. Basically, you have a kitchen with no dining room and no restaurant manager, but you might have four or five cooks, making four or five different cuisines. So, you go online, and I'm in the mood for Indian, or I'm in the mood for Italian, and they're both coming from the same kitchen. 
So, this is a commercial kitchen carved up into numerous restaurant "brands," and often, the only way to order meals is through a delivery app like DoorDash or Uber Eats? 
Right, and it's going to change our industry because millennials and Generation Z like to eat at home. They like to be on their phone or computer, looking and chatting online. 
It's a different time. In retrospect, with Covid-19, was closing Ibiza after its lease ran out a lucky thing? 
Very, very lucky. I feel like a smart guy, with what's going on.  
Clark Cooper Concepts had planned on several new concepts before Covid-19. What about now? 
I had three under construction, and I have backed off one – the Mexico City concept.
We have another Coppa at Westpark Tollway and Peek Road…. We can start construction in eight months or nine months. Then, we are about to open a small concept called Satisfy in San Felipe Place, 2229 San Felipe. It's a little-bitty boutique café. But it will attract customers from the outside because we're doing healthy Asian and California-inspired dishes.
A new concept will replace Punk's in Rice Village. What can you tell us about it so far? 
We closed Punk's when all the restaurants closed, but we have been talking about re-concepting it for the last two years. We don't have a name for it yet, but we're going to try to open it after Labor Day. You'll be able to get a nice bottle of wine; you can get a cheese plate. There will be kid-friendly food because there is a courtyard with plenty of grass for them.
Is Covid-19 a reset button for the restaurant industry?
It's going to change it big time. It's already made a lot of restaurants cleaner, better. Now, instead of just wiping down the tables, you disinfect them. You have daily checklists. Your busboys now have gloves on, and you must change the gloves every 12 minutes. You also must pick up water glasses dead center or hold them at the bottom. You never ever touch the lip of the glasses. That's my pet peeve. These things aren't hard; they're just going to require training and overtraining until it becomes a habit. 
What are places you frequent when you're off the clock? 
My favorite is a little Vietnamese restaurant called Nam Giao Restaurant & Bakery (6938 Wilcrest). I get these rice cakes and anything in banana leaves. They make great little shrimp crystal dumplings and grilled pork spring rolls. I'm single still, and one of my favorite date-night places is Nancy's Hustle (2704 Polk). I never look at the menu at Nancy's. I just tell the server to serve me something funky. 
Editor's note: Buzz dining columnist Dai Huynh is a James Beard food-journalism award winner and longtime Houston-based restaurant writer.
Want more buzz like this? Sign up for our Morning Buzz emails.
To leave a comment, please log in or create an account with The Buzz Magazines, Disqus, Facebook, or Twitter. Or you may post as a guest.