Dry-aged steaks at home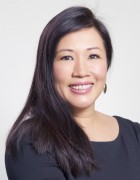 Click the Buzz Me button to receive email notifications when this writer publishes a new article or a new article in this column is published.
The past few months have introduced many changes into Americans' lives, including stay-at-home orders, restaurant closures, social distancing and trips to stock up on groceries. It also meant that some restaurants, understanding that grocery stores were overcrowded, started selling goods to diversify and help them get through the coronavirus crisis. 
These included steakhouses such as Morton's, which launched "Butcher Block" To-Go, and Texas Roadhouse, which offered hand-cut, raw steaks. Even the Saltgrass Steak House chain (like Morton's, owned by Landry's Inc.) and Ritual on Studewood sold raw meats for a short time. 
Things come in full circle. Doris Metropolitan's four founders started out in the butcher-shop business in Israel before opening steakhouses in Costa Rica, New Orleans and Houston (2815 S. Shepherd Dr.). Doris Metropolitan introduced its butcher-shop menu when restaurants were forced to go curbside only. Today, diners can still grab-and-go a 34-ounce porterhouse for $65 and an 8-ounce tenderloin or 18-ounce boneless ribeye for $35. Typically, Doris has five cuts daily.
"Our butcher shop is now part of Doris Metropolitan," says general manager Lauren Hernandez. 
James Beard Award-winning chef Chris Shepherd's Georgia James (1100 Westheimer Road) has had so much success, the Montrose steakhouse also plans to continue selling its beef. 
"When we had to go curbside to-go, selling raw cuts was a no-brainer," Georgia James chef de cuisine Greg Peters says. "But the other night, even though the dining room has reopened, we had a gentleman who had dinner and then bought a raw bone-in steak to take home." 
Diners can see the daily selections of raw cuts – dry-aged, 30-ounce ribeyes, bacon-wrapped tenderloins, porterhouses – as soon as they walk through Georgia James' door. What makes this a real treat is that meats from Georgia James' supplier, 44 Farms, typically are not available at popular grocery stores. Then there is the added benefit of Georgia James' aging process. 
Each steakhouse ages beef a little differently. "It's what makes each one a little different," Peters says. "Along with the dry-aged time, the cultures and bacteria in the room are another factor." 
Georgia James keeps its aging room at 36 degrees, with about 80 percent humidity. Steaks typically are aged for 45 days. Across town, at B&B Butchers & Restaurant (1814 Washington Ave.), executive chef Tommy Elbashary considers 70 percent humidity and 39 degrees the perfect climate for aging. His steaks are aged 28-55 days, depending on the cut. 
However, both chefs agree on the best way to cook prime beef is to sear steaks indoors, with a heavy, cast-iron skillet, like a Lodge. Peters' trick is to ensure that the pan is nice and hot before searing, or you will fall short of creating that nice, slightly crisp, browned exterior. 
Why is this so important? There is a lengthy chemistry lesson here, but, basically, when meat browns, compounds break down and form new, complex flavors. To encourage browning, Peters preheats the pan over low heat for 15 minutes. When he is ready to cook, he cranks up to high and gets the pan super-hot. He then coats the pan with a little oil before searing the steak. Doing it this way, he says, circumvents the dreaded issue of beef "sticking" to the pan.
He sears the steak for 1½ to 2 minutes on each side, then reduces the heat to medium-high. Typically, he says, it takes about 3 minutes on each side for a medium-rare steak. 
At Georgia James, two minutes before a 16-ounce ribeye finishes cooking, Peters adds cold slabs of butter with garlic cloves and fresh thyme. He uses this "natural" sauce to infuse richness and juiciness into the steak. He recommends six garlic cloves, eight sprigs of fresh thyme, and a half-cup of butter. Yep, you read that right. "We don't shy away from butter," Peters says, adding that if watching your butter intake, scale it back to four tablespoons. 
Like Peters, seconds before cooking, Elbashary seasons the steak with freshly cracked black pepper and kosher salt, about ¼ teaspoon of each on both sides. The Egypt-born chef says seasoning too far ahead causes the steak to "sweat" its juices, preventing proper browning. Elbashary prefers Diamond Crystal kosher salt, whereas Peters uses Morton. 
Both advise letting the beef reach room temperature prior to cooking. Also, allow it to rest for 10 minutes before slicing; otherwise, the steak will lose 40 percent of its juices and turn gray. 
At B&B Butchers & Restaurant, Elbashary sears steak in a cast-iron pan for one to two minutes, then pops it into a 350-degree oven for 10 or 11 minutes to finish cooking. Like Peters, he throws in butter, garlic and fresh thyme before putting the steak in the oven. 
B&B has been selling raw steaks since 2015. Owner Benjamin Berg dreamed of owning a butcher shop as a boy. He divided B&B into a steakhouse and a butcher shop for diners to take home wet and dry aged steaks, pork chops, bacon and even Japanese Wagyu beef.
Below, we asked the chefs for a fast, easy side dish, along with a rich red wine sauce for our steaks.
Wilted Kale with Parmesan Cheese
From chef Greg Peters
Kale is tough and fibrous, and chef Greg Peters chiffonades the leaves for faster cooking time. 
6 Tablespoons extra virgin olive oil
1 small red onion, sliced
4 garlic cloves, sliced thin
1½ pounds kale, chiffonaded, with tough stems removed 
Salt and pepper
1 serrano pepper, seeded and chopped
¼ cup white wine
½ lemon, juiced 
2 Tablespoons cold butter
½ cup grated Parmesan cheese
Heat oil in a heavy-bottom pot over medium heat until shimmering. Add onion, followed by garlic. Cook until the garlic is goldened, 30-60 seconds. Add kale and cook, stirring frequently. Season with salt and pepper to taste. Add serrano peppers, white wine and lemon juice. Toss for a few seconds, then add butter and cook until done. Immediately transfer to a serving platter and top with Parmesan cheese. Serve immediately. Makes six to eight servings. 
From chef Tommy Elbashary 
We struggle with making a rich wine sauce for our steaks. Often, it ends up being an oily mess. No wonder – we were doing it all wrong. Chef Tommy Elbashary shares his no-fail recipe.
2 Tablespoons olive oil
3 shallots, minced
2 Tablespoons brown sugar
2 cups fruity red wine
Salt and pepper
2 Tablespoons butter, cut into small pieces
Place a heavy-bottomed, 10-inch skillet over medium-high heat until hot. Add olive oil and heat until it shimmers. Add shallots and sugar. Cook, stirring frequently, until the shallots are softened, and the sugar is melted, about 45 seconds. Increase heat to high, then add wine and bring to a boil. 
Reduce wine until it coats the back of a spoon. At this point, season with salt and pepper. You can serve La Rouge sauce as is, or transform it into a beurre rouge with butter. Remove La Rouge sauce from the heat before whisking in the butter. Serve immediately. Note: Removing the sauce from the stove before you add butter is essential; otherwise, the oil in the butter will separate, and you will end up with an oily mess. Makes enough for two 8-ounce steaks.
Beef basics
The U.S. Department of Agriculture recognizes eight grades of beef, but only three typically are available in grocery stores: Prime, Choice and Select. The grades classify meat according to fat marbling.
Prime is known for its tender, buttery texture and is the fattiest grade. Choice comes in second, then Select, considered the cheapest grade. In most cases, you get what you pay for. Typically, prime is the most expensive grade of beef, and here are other differences:
Prime – Only about 2 percent of graded beef is considered Prime, which is heavily marbled with white streaks of fat. Most chefs prefer pan-frying Prime. They say grilling infuses too much smoke into the steak, taking away the tender, buttery "prime" characteristics that you pay for.
Choice – Most beef on the market is Choice, which is marbled moderately with fat. If you plan to grill on charcoal or gas, Choice is a good option, but Elbashary says that you must ensure that your gas grill is heated to 400 degrees for about five minutes before adding your steaks.
If using charcoal, he recommends waiting until the briquettes get hot enough so that they turn white; otherwise, you will get hot and cold spots, resulting in uneven cooking.
Select – Generally, Select has little marbling, but typically can be tougher, drier and less flavorful. However, it all depends.
What to do? Choose fattier cuts of Select beef, like ribeyes.
Most seasoned chefs can judge when a steak is done simply by looking at it, but for mere mortals like us, we rely on an instant-read thermometer that we stick deep into the meat and away from bone. Rare is 125 degrees, medium rare is 130, medium is 140, medium well is 150, and well-done is 160.
Editor's note: Buzz dining columnist Dai Huynh is a James Beard food-journalism award winner and longtime Houston-based restaurant writer.
Want more buzz like this? Sign up for our Morning Buzz emails.
To leave a comment, please log in or create an account with The Buzz Magazines, Disqus, Facebook, Twitter or Google+. Or you may post as a guest.