Rumor Has It - August 2020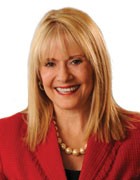 Click the Buzz Me button to receive email notifications when this writer publishes a new article or a new article in this column is published.
Sue-prise. When Aimee Dodson brought breakfast tacos and a birthday cake for her mom Sue Brennig's big 80th birthday, Sue thought she would be Zooming with friends at 10 a.m. In the meantime, Charlie Brennig closed the shutters, and Marshall Dodson put up a tent in the front yard with balloons, an LSU chair and a crown. The Zoom call was "postponed," so Aimee and Sue went outside to get some gifts on the front porch. It was then that Sue saw a parade of cars organized by longtime friend Jenny Beckham. The 60-plus cars were driven by friends from the Kappa Alumnae Association book club, Stitchers lunch, Houston Junior Forum book club and lunch bunch, Houston Alumnae Panhellenic Association and Foundation, and St. John Vianney Catholic Church. They all obeyed the sign "Wave + Celebrate 6' Away." Honk, honk.
Horsing around. When Mike and Ebie Nametz moved back to Houston several years ago after Mike retired from ExxonMobil, they also rented a little house in New Braunfels to be near friend and horse trainer Susan Pooley. While at the feed store one day, Susan and Ebie rescued a chihuahua named Paco. Paco soon became Mike's shadow. After Susan introduced Ebie to Kim and Mike McCarty at McCarty Cutting Horses in Fredericksburg for riding lessons, Ebie became an owner of a great cutting horse, Steel Magnolia, by Metallic Cat out of KD Shorty. Ebie's new passion is now riding and showing cutting horses while Mike and Paco watch in awe. Giddy up!
Questionable. It was a Cinco de Mayo dessert party for the neighborhood cul de sac, initiated by Larry and Mary (Reed) Lankford. Mary posed get-to-know-you questions that made everyone feel closer at a distance. Chuck Reedstrom, Paulette and Mel Levine, and Lauren Frost had some good laughs. Not an idle person, Mary hosted her teacher book club with spouses for an end-of-school-year party. They played games like Never Have I Ever and Complete the Sentence and got a glimpse of each other's spouses from various backgrounds. The principal, Mrs. Weir, popped in. Mary even set up a social-distancing blind date for a book club member and a neighbor. Stay tuned.  
Let's meet before dinner. The time and day may vary, but there are some Spring Valley residents that have made visits safe and fun. Stephen brought appetizers of boudin hot off his grill, and there was a quick side trip to see Nancy and Linda's gardens. Everyone brought their own chair and beverages to Trey and Linda Hoffman's driveway. The neighborhood gatherings were organized by Kay and John Krebs and joined by Laura and Stephen Carter and daughter Addie and George Holewyne, Leslie and Byrd Larberg, Melanie and Bob Whatley, Martha and Victor Low with sons Brandon, Matthew and Kevin, former mayor Mike and first lady Patsy Andrews, and Nancy and John Lisenby.  
Road trip. While Roz and Byron Cooley have played it safe with masks and gear, they managed a road trip to the Southeast. It was "dam' breezy" on a boat ride at the reservoir, Fort Loudoun Lake, with friends from Knoxville. Next up was to hug their grandson, Charlie Cooley, and son and daughter-in-law, Chris and Audrey Cooley, in Atlanta. They were 6 feet of flowers apart at the botanical gardens before they journeyed on to Lake Oconee, Georgia, before a last stop in Birmingham to visit Byron's college friend. Roz says it was possible to maintain careful protection while they visited like-minded people. Pass the sanitizer, please.  
Fuel them up. For their 13th-birthday mitzvah project, Madison Smooke and Eleana Lonsford partnered with 14 restaurants and got sponsors to send meals during the pandemic to the Memorial Villages police and nurses at Memorial City Hospital. Some of the police officers on hand to receive the food were Sgt. Brian Baker, Dan Bracht, Chris Schanmier, Terry White, Terry Tuggle and Nick Harwood. Proud parents are Dr. Adam and Jacqueline Smooke and Shira Lonsford and Chad Lonsford.  
The longest-day event. On the summer solstice, Adele Segal instigated a distance flash mob dance for the Alzheimer's Association in a driveway and street. The 20-plus guests wore purple and a mask and social-danced to Staying Alive. Adele believes seniors should be able to stay alive and thrive. She personally knows the challenges of dementia, as she was a caregiver for her husband, Joe. Her daughter, Elise Passy, health systems director for the Alzheimer's Association, wants you to know the goal is early detection and prevention, and don't forget it.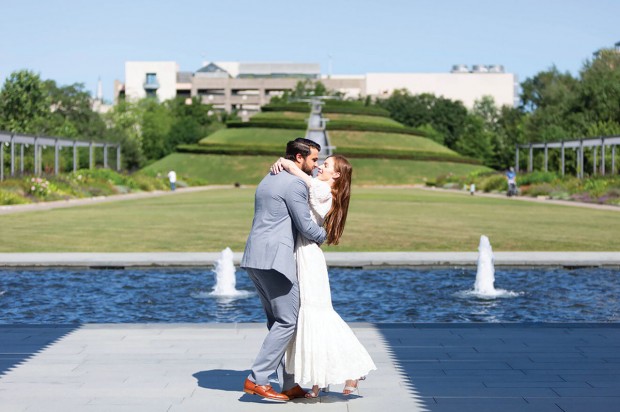 Love's arrow. They spied each other at a Sigma Chi fraternity party in 2009 at Texas A&M. Samantha Davis asked her bestie, "Who is that?" Stuart Hepler was equally smitten and asked, "Who are you?" They immediately were sidekicks, but then a few years later, she went to Paris to study. He lassoed her back after a few years and proposed on the edge of a cliff in France. He said, "I've loved you since the moment I laid eyes on you." A wedding originally scheduled for May 8 with 400 people had to be Covid-19-cancelled. In April, they decided to marry within four days. They hitched up 4/24/20 (4242 – their favorite numbers) at the McGovern Centennial Gardens. She was in a dress she ordered online and had overnighted to her that reflected pure whimsical love and freedom.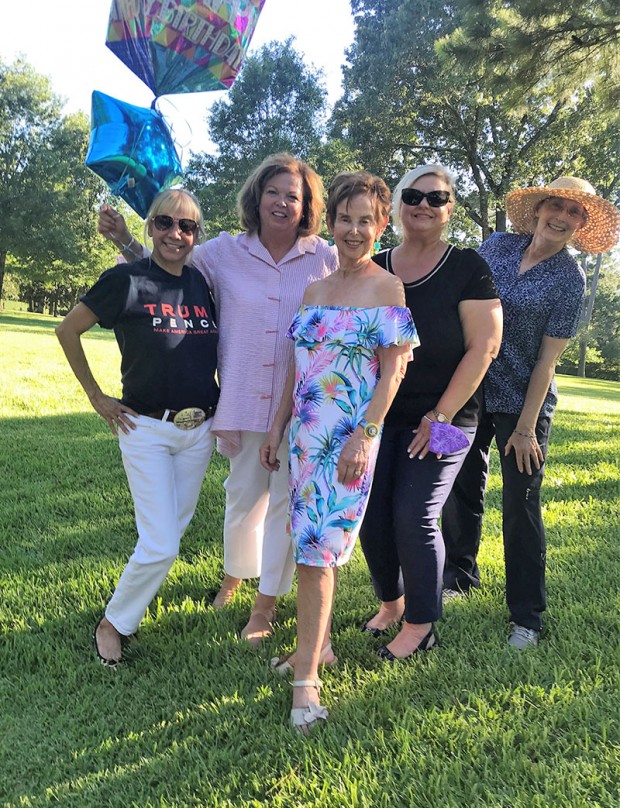 A birthday with two moving parts. Twenty cars drove onto Evelyn Leightman's circular drive to wish her Happy B. Evelyn gifted each one with the choice of a bottle of red or white wine and gave instructions on how to find a nearby park. Neighbor Jane Swartz snapped photos of each guest with Evelyn – 6 feet apart. At the park there were drinks, snacks and Gelman cupcakes, but the biggest surprise was when Evelyn announced her impending move from River Oaks to a penthouse with a grand balcony in the Galleria area after she re-does it, which she expects to be a year. A sky-high party is next. In the crowd were Tina Stewart, Katrina Arnim, Beth Wolf, Jane Swartz and Sandra Stettler. 
Cocktails on the court. It's a small gated community, but there's a lot of camaraderie. Ron Lind, Dianne Keel, and Jeff and Rita Aron are a few of those heard chuckling outside every other Monday. Everyone brings their own personal cocktail, food, chairs and tables at 5 p.m., and they stay sharing stories until the street lamps go on. As other nearby neighbors walk to Uptown Park they can hear the laughter and wonder why they aren't doing that in their gated area.
Beach retreat. Leslie and Eric Solomon rented an oceanfront house in Galveston and used their cars as social-distancing boundaries on the beach to be with their grandchildren for a week. Daughter Nicole and son-in-law Adam Slater and their 10-year-old twin boys, Jack and Ben, and their son, Brett, and daughter-in-law, Nomi Solomon, and their three children, Noa, 10, Sasha, 8, and Reuben, 5, made lots of sandcastles. Extra joy was catching jellyfish and small fish. They brought all their food in four cars, and everyone felt safe from the pandemic but could not escape the sand. 
Art Zoom. Those who tuned in to see the visual feast, a delicious virtual tour of Bryn Larsen's home and a conversation with artist Diane Gelman, for the HMH Art Circle final gathering for the season were treated to a delectable affair. Bryn commissioned Diane to create 3D, pop-art, sculptured illusions of a bakery in her large walk-in pantry. One side featured the family's favorite French desserts painted on specially installed boards, and painted on another side were other pastries. Memberships to the art circle raised over $120,000 for Holocaust Museum Houston. Kelly Zùñiga, CEO of HMH, and VIPs Benjamin Warren and Carl Josehart applauded Mady Kades for three years of Art Circle leadership.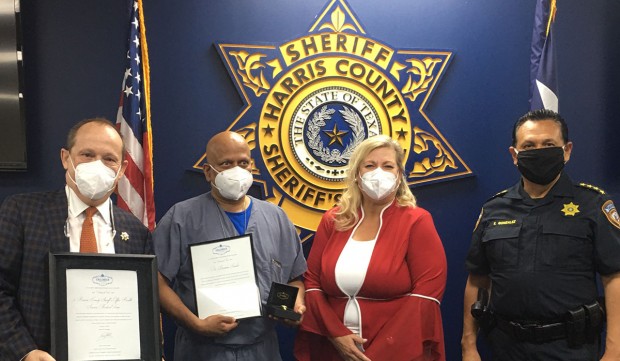 Stick me! The "Defeating the Virus Pin" is a special recognition pin gifted to health professionals who have shown a strong commitment and sacrifice to defeat the coronavirus. To date, over 1,000 pins have been donated by Cavaliere Franco Valobra to health-care professionals across the globe fighting the pandemic. Special recognition was recently given to Dr. Laxman Sunder and his medical team, who have worked tirelessly to improve the Covid-19 situation. 
Have some good news to share? Email us at [email protected].
People in this article:
Aimee Dodson
,
Sue Brennig
,
Charlie Brennig
,
Marshall Dodson
,
Jenny Beckham
,
Mike Nametz
,
Ebie Nametz
,
Susan Pooley
,
Kim McCarty
,
Mike McCarty
,
Larry Lankford
,
Mary Lankford
,
Chuck Reedstrom
,
Paulette Levine
,
Mel Levine
,
Lauren Frost
,
Trey Hoffman
,
Linda Hoffman
,
Kay Krebs
,
John Krebs
,
Laura Carter
,
Stephen Carter
,
Addie Holewyne
,
George Holewyne
,
Leslie Larberg
,
Byrd Larberg
,
Melanie Whatley
,
Bob Whatley
,
Martha Low
,
Victor Low
,
Brandon Low
,
Matthew Low
,
Kevin Low
,
Mike Andrews
,
Patsy Andrews
,
Nancy Lisenby
,
John Lisenby
,
Roz Cooley
,
Byron Cooley
,
Charlie Cooley
,
Chris Cooley
,
Audrey Cooley
,
Madison Smooke
,
Eleana Lonsford
,
Brian Baker
,
Dan Bracht
,
Chris Schanmier
,
Terry White
,
Terry Tuggle
,
Nick Harwood
,
Adam Smooke
,
Jacqueline Smooke
,
Shira Lonsford
,
Chad Lonsford
,
Adele Segal
,
Elise Passy
,
Samantha Davis
,
Stuart Hepler
,
Evelyn Leightman
,
Jane Swartz
,
Tina Stewart
,
Katrina Arnim
,
Beth Wolf
,
Sandra Stettler
,
Ron Lind
,
Dianne Keel
,
Jeff Aron
,
Rita Aron
,
Leslie Solomon
,
Eric Solomon
,
Nicole Slater
,
Adam Slater
,
Jack Slater
,
Ben Slater
,
Brett Slater
,
Nomi Solomon
,
Noa Solomon
,
Sasha Solomon
,
Reuben Solomon
,
Bryn Larsen
,
Diane Gelman
,
Kelly Zúñiga
,
Benjamin Warren
,
Carl Josehart
,
Mady Kades
,
Cavaliere Franco Valobra
,
Laxman Sunder
Want more buzz like this? Sign up for our Morning Buzz emails.
To leave a comment, please log in or create an account with The Buzz Magazines, Disqus, Facebook, Twitter or Google+. Or you may post as a guest.