Rumor Has It - September 2020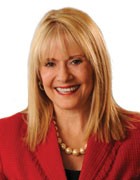 Click the Buzz Me button to receive email notifications when this writer publishes a new article or a new article in this column is published.
Three points. Danny Green, who plays for the Los Angeles Lakers, had planned to propose to Blair Bashen earlier, but he waited until he could afford the perfect ring, according to his Instagram account. Danny found a secluded beach in Ventura, Calif., where he presented an actual green diamond (emerald cut but not an emerald). Blair was in law school at St. Mary's in San Antonio and a season-ticket holder when he played for the Spurs. Their two-year friendship turned into a romance.  Since the blonde 5'10" lass excelled in sports as a former cheerleader and captain of both her basketball and volleyball teams at St. John's School, they were a perfect match. Blair graduated from Purdue University, where she played volleyball as a standout player in jersey No. 14. Danny graduated from the University of North Carolina and also wore jersey No. 14 then, and as a Laker. Danny always has someone to throw the ball to him to avoid shooter's slump. He says he waited five years to afford the ring Blair deserved.  Here's to forever, he concluded.  Blair's parents, Janet and Steven Bashen, agree!
Some pandemic history. Lucette and Richard Rieger finally ventured out and attended award-winning grandson Andrew "Renaissance Man" Linhart's Kinkaid graduation before they joined Andrew's parents, Bobby and Stephanie (Rieger) Linhart, for a Galveston diversion. Lucette recalls that when she lived in Istanbul, Turkey, her grandmother and aunt told her they watched caskets coming down the road during a scarlet fever epidemic. Later in the 1950s, her sister, at 15 years old, contracted scarlet fever. Although there was an antibiotic by then, a yellow notice that said "Contagious/Quarantine" was put on the door, and 8-year-old Lucette had to live with her aunt for a month. She also recalled the polio epidemic that came to the Incirlik Air Base (American) in Turkey. They called it the American disease. 
Are you a good reader? While the days merge one into another, there are some women who are reading virtually as a community project. They select a children's book that allows them to be expressive and use their inner-child enthusiasm and video it on their phone as part of the #WeRead program with the Barbara Bush Houston Literacy Foundation's Read Aloud program. Lisa Jakel videoed herself reading a favorite children's book – A House for Hermit Crab by Eric Carle – on a beach getaway. It's one of the 100-plus videos that have been posted in multiple languages in support of the initiative. Ginger Blanton recorded Giraffe Problems, and Guild president Trish Morille recorded four books. Community Projects co-chair Cindy Puryear gives reading tips on a video. Donatella Benckenstein, Carol Sawyer, Megan Hotze, Rosie Damgaard and Ginny Endecott are also among the 125 We Read readers, giving the gift of reading that keeps on giving.
New fashion items. Fashionistas wore masks that matched their dresses, and one even said "Happy Birthday" at a party at Tootsies for Hallie Vanderhider. There was plenty of room to socially separate for the 20 or so guests. Fady Armanious, the grand host, toasted Hallie with champagne, which gave all a good reason to demask for a moment. A cake was perched upon a tiered tray of custom designer cookies depicting Hallie's wardrobe of shoes, gowns and purses – and Hallie in formal attire. Hallie wore the dress she was going to wear to the cancelled Hermann Park Conservancy Evening in the Park. 
Dinner party dinner group. Some people just know how to bring people together. A few years after Jeanette and the dearly departed Woody Nestvold moved to Houston from Dallas, Jeanette, who has moved around the globe, put together a dinner group of people who met at a different restaurant every month. Each couple took turns planning where to go. Once the pandemic started, Ed and Susan Septimus decided to host the dinner group via Zoom. It still starts at 7 p.m., but no one is sharing desserts anymore. Ellen and Marty Grabois, Marsha and Marty Block, Linda and Richard Zoll, Marilyn Nathan, Mindy and Andre Gross, Sandy and Don Harris, Dick Brooks and Shelley Cyprus are those dining virtually these days.
A five-mile move. Heather Horwitz Nelson and almost-3-year-old son Jaxon Blake (J.B.) moved to Hunters Creek, not far from where Heather grew up. Havanese dogs Rico and Princess will have their own special cubbies in the breakfast room, and J.B. has lots of running-around room in the yard and in the game room, where he has a customized reading nook.   
Diamond-studded shoes. Since Joyce Diamond's mah jongg group could not get together to celebrate her birthday during the pandemic, they honored their shoe-aholic friend with a "sole" sister Zoom. Each gal held up a photo of a shoe or their own unique shoes. People's Choice award was Sue Feinberg's pick with crystals and diamonds on the back, but Joyce knows a good shoe when she sees one and chose the $1.06 million Stuart Weitzman diamond-encrusted shoe. Cupcake shoes, YSL-initialed shoes bought on a New York shopping trip and Italian-made Salvador Dali shoes were held up as well.  
Taking her mind off the world crises. Lynda Johnson is taking photography classes online, boot camp exercises and shooting lessons with a gal pal, as well as lots of golf to improve her short game. The Greenbrier in West Virginia was a nice escape. So were visits with her 6-year-old grandson, Camden, who lives across town.
Have some good news to share? Email us at [email protected].
People in this article:
Danny Green
,
Blair Bashen
,
Janet Bashen
,
Steven Bashen
,
Hallie Vanderhider
,
Fady Armanious
,
Lucette Rieger
,
Richard Rieger
,
Andrew Linhart
,
Bobby Linhart
,
Stephanie Linhart
,
Jeanette Nestvold
,
Woody Nestvold
,
Ed Septimus
,
Susan Septimus
,
Ellen Grabois
,
Marty Grabois
,
Marsha Block
,
Marty Block
,
Linda Zoll
,
Richard Zoll
,
Marilyn Nathan
,
Mindy Gross
,
Andre Gross
,
Sandy Harris
,
Don Harris
,
Dick Brooks
,
Shelley Cyprus
,
Lisa Jakel
,
Eric Carle
,
Ginger Blanton
,
Trish Morille
,
Cindy Puryear
,
Donatella Benckenstein
,
Carol Sawyer
,
Megan Hotze
,
Rosie Damgaard
,
Ginny Endecott
,
Heather Horwitz Nelson
,
Jaxon Blake
,
Joyce Diamond
,
Sue Feinberg
,
Lynda Johnson
,
Camden Johnson
Want more buzz like this? Sign up for our Morning Buzz emails.
To leave a comment, please log in or create an account with The Buzz Magazines, Disqus, Facebook, or Twitter. Or you may post as a guest.