The Jaunty Jalopy
A family's cranky, loveable Model T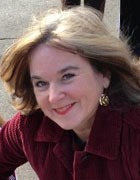 Click the Buzz Me button to receive email notifications when this writer publishes a new article or a new article in this column is published.
He's cantankerous and loud, belches in public and is slow to cooperate unless finessed and cajoled. But his family loves him anyway, despite the ruckus he caused at a fast food drive-thru.
"We had to stop going through the fast-food places because of the noise level. We'd have to scream our order because of all the sputtering and chugging," says West University resident Will Rice, who forgives his oldest family member's foibles.
Because when you're a 100-year-old hand-cranked Ford Model T, you've earned the right to be set in your ways.
"It's like a grumpy old man with bad hygiene. Modern cars have mufflers and catalytic converters, so you don't have as much odor and noise. This car doesn't have either of those. When we drive it, we're basically fumigating the neighborhood," quips Will of the heirloom that commands attention wherever it goes. 
The jalopy belonged to Will's grandfather, Tracy Rice, back in the day. By the time he died in 1982, the car had puttered through The Great Depression, WWII, the fun '50s, turbulent '60s and beyond. Now, Abercrombie Flavus XIV – yes, he of the pedigree name – chugs about West University streets, looking quite dapper in matte black with blue pinstripes. Occasionally, he shouts an ahooga.
"I love this car. It definitely has character," extolls Will, assistant principal at Westbury High School. His children, Mackenzie, 14, Matthew, 9, and Max, 5, nod in agreement. "It's definitely a cool car. I'm glad we had it restored. It sat in our garage for years, a bit rusty," joins in wife Tabitha, senior vice president at Texas Children's Hospital. She's grown accustomed to her husband's Model T tutorials.
"When we take it to a restaurant, we usually go in to get a seat while Will stays in the parking lot and talks to people about it," Tabitha says. "People are intrigued."
"The joke is, when you have a car like this, any place you drive is a parade, and any place you park is a car show," Will says. "There have been a few times when I've gone to Home Depot just to pick up something quick, and I get into a 20-minute conversation in the parking lot. One time, a guy got out of his car when the light turned green and wanted to have a full-on conversation about it in the middle of the intersection!"
On May 19, 1920, this little car that could rolled off an assembly line in Highland Park, Mich., bound for Tracy Rice's car dealership, Auto Sales Company, in the small town of Whitehall, Wis. It didn't reside there long. Smitten with Henry Ford's invention, Tracy doled out $850 and kept it. His customers were smitten, too, especially when prices for the car eventually dropped to less than $300. Model Ts were putting America on the road.
Abercrombie Flavus XIV, with a front and back seat and convertible top, was an instant hit about town where gregarious Tracy served as mayor. It became a fixture in parades with his wife Sylvia riding shotgun, their black Labrador retriever running alongside.
"My grandmother was a Latin teacher, and I think she came up with the car's name. Maybe they were driving around town one time and the fumes got to them and that name stuck," Will says, chuckling.
When the Great Depression hit, the car underwent a conversion. The back seat was removed and a wooden bed installed, making it into a truck. "My grandfather knew that if it was a truck you could claim it as farm machinery and be exempt from taxes," explains Will, who recently replaced the rotted bed with gleaming planks of maple. His granddad's old license plates are affixed to the side of the bed.
Indeed, the Model T sits pretty these days, restored to its former glory. A Model T expert in College Station performed the overhaul, installing a modern electrical system. "Of course, Model Ts don't have a water pump or a fuel pump. There are no brakes on the front wheels and no speedometer or seat belts. And, yeah, no air conditioning," Will explains, pointing out a large glass visor on the front that can be appropriately positioned to usher in a breeze.
Cranking the car is an athletic ordeal. "You have to crank it three times to get the gas into the engine. You've got to listen and be sensitive to waking it up. Driving is more of a cooperation. It's kind of like a horse, I guess. You want it to obey, but the car might protest if you aren't doing things just right."
Speaking of obedience, Model Ts don't do steep hills… unless they're driven in reverse. Gasoline is gravity-fed from its tank beneath the front seat, which is higher than the engine. If driven up a hill that's steep enough to position the engine higher than the gas tank, it stops. Hooray for Houston's flatness.
Matthew and Max often help their dad start the car, finessing the priming lever, throttle and key in a defined sequence to get it whirring. "Yeah, Max is probably the only 5-year-old kid in Houston that knows how to start a 100-year-old car," Will deadpans.
On a good day, the car hits 45 miles per hour. "Of course, it takes a while to accelerate to that, and, with its kind of brakes, it takes a while to stop from that." 
Even a seasoned car enthusiast is humbled while learning to drive a Model T. An array of pedals, levers and switches look downright confusing compared to the operations of modern-day cars. There's no gas pedal, for example. You pull down a lever on the steering wheel to give it gas. Three pedals serve as first and second gear and the brake.
"So many things to learn," says Will, who is quite the accomplished driver. "But you should have seen me the first time I had to put it in reverse and back it off of a U-Haul trailer in my driveway. A hairy situation."
The family takes the car out frequently, two to three times a week, with Max, Matthew and Mackenzie employing hand signals for left, right and stop. They wave as onlookers ogle and point. They make the rounds to the grocery store, Home Depot, all sorts of local haunts. And the car's good for hauling pumpkins and their Christmas tree each year.
The assistant principal has also taken the Model T to work. It serves as testament to the industrial revolution for Westbury High School history students. Auto mechanic students marvel at its engine's simple genius.
Tabitha and their kids throw "about 50 pounds of candy" from the back of it during the annual Bellaire July 4th parade. "My favorite thing I like about riding in it is the bumps!" exclaims Max. "Yeah, and it's not the fastest car," adds Matthew, of its hotrod companions at car shows.
Will and family love participating in car shows. The Model T was featured at the entrance to the Houston Auto Show at NRG Center earlier this year, a prominent contrast to the gaggle of Maseratis and other luxury sports cars featured. "People loved it," says Will.
That includes police officers. 
"I'm coming back from Home Depot a few years ago, Mackenzie in the car with me, and a West University policeman is sitting there. I'm thinking 'Uh oh. He sees that we don't have seatbelts, which in any other car would be illegal. So, I have it rehearsed in my mind: 'Officer, this is an antique car, and it's grandfathered that you don't have to have seatbelts or tail lights because it was manufactured without those things.' But he drives up next to us, pulls out his camera, takes a picture of the car and zooms off. Whew! I wasn't in deep trouble at all."
If the Model T is being driven on an outing more than a couple of miles away, Tabitha follows with the children in another car, everyone appropriately secured with seat belts. "No slight to this car, but it does lack today's safety features," Will says.
Though it creaks and grumbles and generally has a mind of its own, the jalopy is much loved, says Will, who would like to pass it on to his children one day. "They might have to fight over it."
There's one other means of transportation that will likely be passed down as well: an 18-foot handmade canoe that's taken up residence in the family's garage, Will's latest construction project.
Made of cedar with accents of walnut and maple, it was a quarantine project when the coronavirus pandemic had everyone staying at home. Tabitha and Mackenzie designed its aesthetics, color coordinating the wood. Matthew and Max helped with glue and other manual chores.
It will take to the water soon, a Rice family original, destined to become an heirloom one day. "That's the intention," says Will. "If done right, it should last 100 years or so. And it's far less complicated getting it started than my little Model T over there. I mean, all it has to do is float."
Want more buzz like this? Sign up for our Morning Buzz emails.
To leave a comment, please log in or create an account with The Buzz Magazines, Disqus, Facebook, Twitter or Google+. Or you may post as a guest.