Chef's Corner: Eddy Van Damme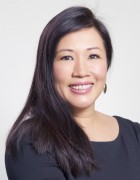 Click the Buzz Me button to receive email notifications when this writer publishes a new article or a new article in this column is published.
Eddy Van Damme affectionately has been dubbed the Prince of Pastry. The 58-year-old Belgian pastry instructor is the corporate chef for Imperial Sugar, and those sweet inspirations on the company's website and marketing materials are likely his creations. He and co-authors Sarah R. Labensky and Priscilla Martel wrote the most used and purchased baking text in the United States, the award-winning On Baking: A Textbook of Baking and Pastry Fundamentals, which is now in its fourth edition. The in-depth tome is used in culinary programs and colleges across the country and worldwide. 
Although he wears many hats, Van Damme's primary role these days is running Houston Community College's pastry and baking program, which has more than doubled in size since he was recruited to expand the program. It now accommodates about 220 students in a new $30 million culinary arts building. Van Damme has taught a battalion of dessert wizards, including H Town Restaurant Group's Ruben Ortega, Cloud 10 Creamery's Chris Leung, Luliet Creamery and Bake Shop's Nelia Shehaj and World Catering Bakery's Frances Walsh.
Here, Van Damme shares the rules of making perfect desserts along with a recipe for a chocolate cake that takes less than 10 minutes from the microwave oven to the dinner table. 
How did you get your start in pastry? 
I was always helping my mom in the kitchen. When I was 14, she asked, "Hey, would you like to work in a bakery?" I started working in a bakery on weekends, and I loved it. At 18, I went to baking school for three years. 
How did you end up in Houston? 
I was about 20 when I was sitting on a train in Germany. I started talking to this lady from Texas. I told her my dream of coming to the United States, so she invited me to Texas. I was about 22 when I finished college and flew to Houston. I spent my first night at a hotel, and the next day, she picked me up and took me to her ranch. 
You started at a French bakery, then later, HCC tagged you for its baking and pastry program in 1989. Here, you don't just teach the ins and outs of pastries and desserts – you arm students with innovative recipes that you spent countless hours developing and perfecting. In a sense, you give your graduates an edge in a very competitive field. For example, take your microwavable souffle, or the six-minute chocolate cake [shared below]. You also stay on top of new dessert trends. What are you working on now? 
I'm working on recipes that are dairy-free. I do believe this is what many people are looking for these days. Do you see what's happening at the grocery store? The shelf space for regular dairy milk is getting smaller and smaller. People are seeking out plant-based milk. But dairy-free doesn't mean vegan. My recipes may contain eggs. 
Another thing I've been working on is nutrition-packed, nutrition-dense baked products. I do think this is going to be very important. Personally, when I want to eat something, I want it to be nutritious, even a dessert, so I have started to develop products that contain superfoods, like seeds, nuts and dried fruits. 
What are some simple things that the home cook can do to add more nutrition to baked goods and desserts? 
One thing that is easy to do is to bake muffins. Regular flour can be replaced with sprouted wheat flour or other ancient grain flour mixes. You can add nuts, seeds and dried fruits. You can replace butter with a smaller amount of olive oil. As for sugar, you might replace it with pumpkin puree for moistness and tenderness. 
What are the cardinal rules of baking?  
First, make sure you trust the chef whose recipe you will be using. I have books from Pierre Hermé, Christophe Felder and Yves Thuries. Second, measure everything correctly. Three, follow the recipe exactly. In baking, you can't adjust. Baking is precise, and once combined or mixed, you can't change things – you can only start over. 
Here are fool-proof desserts created by chef Eddy Van Damme for time-pressed hosts this holiday season. 
Six-Minute Chocolate-Almond Cake
While the coffee is brewing, you can whip up this cake for your unexpected holiday visitors. Chef Eddy Van Damme said you can make this a gluten-free version by swapping the all-purpose flour with cornstarch.
Chocolate-Almond Cake:
4 Tablespoons all-purpose flour (or cornstarch)
4 Tablespoons cocoa powder
¾ cup almond flour
¾ cup sugar
5 ounces chocolate, about 60 percent cocoa mass
½ cup plus 2 Tablespoons olive oil (not extra virgin)
3 eggs
1 egg yolk
¼ cup dried cherries (or dried cranberries, toasted walnuts, or pecans)
⅛ teaspoon salt
1 teaspoon almond extract
1 teaspoon vanilla extract
To finish:
¼ cup water
¼ cup sugar
2 Tablespoons amaretto liqueur or Baileys Irish Cream
Fresh cherries and unsalted toasted pistachios or powdered sugar for garnish
To start, sift flour and cocoa powder into a bowl; set aside. In another bowl, combine almond flour and sugar; set aside.
Chop chocolate into pea-size pieces. Place in a large microwaveable bowl with the olive oil. Heat in the microwave oven, stirring with a rubber spatula every 10 seconds. Do not overheat. Chocolate should be only lukewarm. 
To the melted chocolate, vigorously whisk in the eggs and egg yolk, then combine well with the cherries, salt, almond extract and vanilla. Combine this with the almond-sugar mixture, followed by the flour-cocoa mixture; set cake batter aside. 
Lightly coat an 8- to 8½-inch silicone cake pan or other microwave-proof pan with cooking spray. Pour cake batter into the pan and cook in microwave oven on high for six minutes. Microwave temperatures vary from model to model, so to be safe, check the cake after five minutes by gently pressing a finger to the center. If it bounces back, the cake is done. If not, continue cooking in 10-second increments until done. Allow cake to cool before carefully unmolding onto a serving tray. 
To finish: In a pot, boil water and sugar; set aside to cool, then add liqueur and brush the surface of the cake.
You can serve this warm cake in various ways. You can garnish each wedge with a few cherries and pistachios, or right before serving, sprinkle lightly toasted almond slices on top, followed by a light dusting of powdered sugar. Use a sifter, sieve or small shaker to apply sugar, or dress it up with chocolate ganache. Serves 8. 
This lemon curd keeps for a week in the refrigerator or stores in the freezer for up to four weeks. But why bother? It's so quick and easy to make. Fresh lemon curd is a great way to dress up store-bought shortbread cookies, scones, pound cake or vanilla ice cream by the spoonful. 
½ cup lemon juice
2 teaspoons lemon zest
¾ cup sugar, divided
½ cup eggs (about 3)
¾ cup (1½ sticks) unsalted butter at room temperature
In a nonreactive saucepan over medium-high heat, whisk lemon juice and zest with six tablespoons of the sugar. Bring to a boil and set aside.
In a large mixing bowl, whisk eggs and remaining sugar thoroughly to create a smooth mass. In a slow, steady stream, add about one-quarter of the boiled lemon juice to the eggs while continuing to whisk vigorously. You are warming, or tempering, the eggs so that they don't form lumps. Pour the egg-lemon mixture into the saucepan containing the lemon juice. Return to the stove and whisk vigorously, bringing the mixture to a boil for one minute. Remove from heat once it thickens to the consistency of hollandaise sauce and place the pan in a bowl of ice. Cool lemon curd for about three minutes, to 120°F-130°F degrees.
Remove from ice bath and add butter in five increments, stirring gently with a rubber spatula until smooth. Pour into a glass container and chill in a refrigerator for several hours or overnight. 
Note: When making lemon curd, thoroughly whisking the sugar with the eggs makes straining it unnecessary. Makes 2 cups.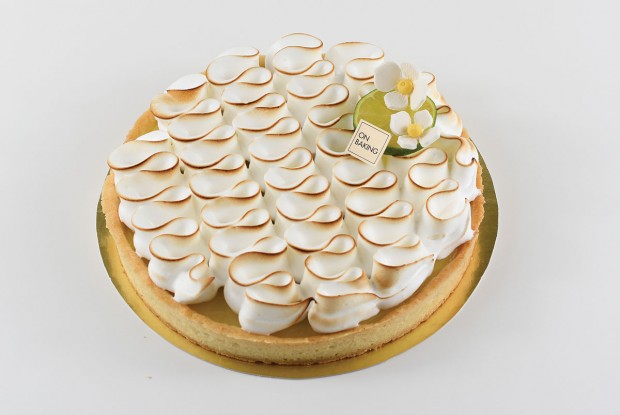 This recipe takes time, but the beauty of it is that you can make the tart shell and lemon curd ahead of time. The lemon curd will keep in the refrigerator for a week, or you can freeze it along with the tart shell dough four up to four weeks. Simply defrost, and you're ready to assemble your lemon tart. 
Tart shell:  2 cups unsweetened coconut
1 cup (2 sticks) unsalted butter
1 cup powdered sugar, sifted
1 small egg
1 teaspoon vanilla
1 teaspoon fine sea salt
2 cups unbleached all-purpose flour
Lemon Curd: See recipe above 
To make the shell, place the coconut in a blender or food processor and grind until fine; set aside.
Stir the butter in a bowl with electric mixer until smooth and creamy. Add sifted powdered sugar, mixing well and occasionally scraping the bowl and paddle. Add coconut, egg, vanilla and salt. Sift flour before adding, then mix at low speed until dough forms. Do not overmix. 
Wrap dough in plastic and refrigerate for at least 45 minutes or overnight for easier handling.
Preheat oven to 375 degrees. 
Before you roll the dough, place an ice-filled cookie sheet on the surface where you will be working the dough for 30 minutes, or you can skip this step by simply rolling the dough on a cold marble surface. 
Remove the ice tray and dust the rolling surface with a thin layer of flour. Remove more than half of the chilled dough, storing any leftovers in a plastic bag in the freezer for another use, such as delicious, rolled cutout cookies or tartlets. 
Roll the dough into a round disc slightly larger than the tart pan. The dough should be an even thickness throughout, about ⅛ inch. Rotate dough frequently to prevent it from sticking to the surface.
Using both hands or the rolling pin, transfer the dough into the tart pan. Press dough well into the corners and crevices. Prick the bottom of the shell with a fork. Bake until golden brown, 12 to 14 minutes, checking midway to see whether the sides have remained intact. Press new dough into any parts that have sagged. Continue baking, and when done, set aside to cool.
While tart shell cools, make the lemon curd, following the recipe above, then into the tart shell and chill in the refrigerator for several hours or overnight. Serves 6-8. 
Editor's note: Buzz dining columnist Dai Huynh is a James Beard food-journalism award winner and longtime Houston-based restaurant writer
Want more buzz like this? Sign up for our Morning Buzz emails.
To leave a comment, please log in or create an account with The Buzz Magazines, Disqus, Facebook, Twitter or Google+. Or you may post as a guest.