StoryWalk Houston: Bringing Children's Books to Life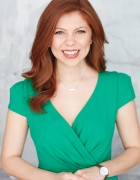 Click the Buzz Me button to receive email notifications when this writer publishes a new article or a new article in this column is published.
Kate McCormick was visiting her sister in Massachusetts when, walking through a park, they spotted a group of kids reading a sign together. Kate and her sister Christine Riley, an early education consultant, were captivated by the scene and paused to see what was going on. Turns out the kids were participating in StoryWalk, a self-guided activity in which participants follow a walking path and engage with pages of a children's book along the way. 
"I remember these three little girls skipping from post to post and taking turns reading the pages," said Kate, an attorney and Southside Place resident. "The same day I attended the StoryWalk, I started researching what was involved in creating one." The StoryWalk Project, which was created by Anne Fergeson of Montpelier, VT and developed in collaboration with the Kellogg-Hubbard Library, promotes getting outside, reading, and physical activity. Throughout a StoryWalk installation, participants are encouraged to stop, read, and then run, hop, or skip to the next page.
Kate, an author whose second book - a children's picture book - comes out in September of this year, started planning in earnest once the book was put to bed at the publisher in March. Months of preparation were spent acquiring materials, getting a logo, creating a website, and, most importantly, scouting locations.
"I was extremely fortunate that the Southside Place Community Garden was so willing and excited to let me prototype the first StoryWalk Houston on Mother's Day weekend of this year," she said.
Kate worked with Southside Place Community Garden and posted Christie Matheson's Plant the Tiny Seed throughout the garden for the first installment of StoryWalk Houston.
"I've tried to choose the books based on what will complement the venue," said Kate. "In the Southside Garden, the story had to do with seed germination. Putting that in spring  in a garden naturally ties it all together."
The first installation went smoothly. It was open for self-guided tours for two weeks at the end of May.
"The only things we learned was to not put the posts near sprinklers," laughed Kate. 
Kate also chooses books with engaging illustrations and cues to encourage participants to do something physical or something imaginative with their bodies.
"For example, the last book had the children moving their fingers to simulate rain or shaking their bodies to simulate how seeds fall off seed head," she said.
The next installment of StoryWalk Houston is Hats off for the Fourth of July! by Harriet Ziefert at Friends Park in West University the week leading up to July 4th. 
Kate hopes to continue the program at other parks in the area. 
"I've gotten the chance to observe people as they journey through the StoryWalk," said Kate. "I'm always excited to see what they think of it. I've gotten awesome feedback! You know – for such a low maintenance and low-tech project, it is so impactful and so enjoyable!"
Kate's kids, Champ, 22, and Mychal Warren, 19, don't get the same kick out of StoryWalk as Kate's little nieces and nephews do. 
"As a parent, I understand you're always looking for things to do," she said. "It's great because it gets you outside, but it also gets you reading. And StoryWalk is perfect for maybe that child who has a hard time sitting still to read a book."
An attorney by profession, Kate enjoys reading and writing and doesn't shy away from intensive research. And since she's originally from Pennsylvania, she has an affinity for old things.
"I grew up near Colonial Williamsburg, so I've always loved history and old things. But it's a little tougher here," she laughed. "Everything is so new."
Her interest in history and research inspired her first book, Images of America: Southside Place, which was published in 2014. Kate and her family have been living in Southside Place since 1996. Intrigued by her neighborhood  and the history she was living amongst, she put on her researcher cap and dove right in.
"I co-wrote this book with one of my neighbors [Kris Holt] and in the course of doing research for that, I heard about a dog named Happy and was so intrigued by this adorable dog."
Through a frenzy of digging for information, she found out that Happy the dog was not some urban legend like many believed, but a real dog who lived in Southside Place and was a part of the volunteer fire department. Her next book, a children's picture book, Happy: The True Story of a Stray Dog Who Became a Hero comes out in September of this year.
"This book of mine inspired my interest in children's picture books," she said. But she has always been interested in literacy and loves to get kids excited about reading. Bringing StoryWalk to Houston is the perfect combination of these two interests. 
The Hats Off for the Fourth of July StoryWalk installation is located at Friends Park (3771 Rice Blvd.) through July 4. The story, which is free and self-guided, begins at the Rice entrance to the park. Parking is available on Auden Street and Rice Boulevard. For more information and to find out about upcoming installments, visit StoryWalk Houston. It is free and self-guided.
Want more buzz like this? Sign up for our Morning Buzz emails.
To leave a comment, please log in or create an account with The Buzz Magazines, Disqus, Facebook, Twitter or Google+. Or you may post as a guest.