Here's the Scoop: We All Scream for Ice Cream
Click the Buzz Me button to receive email notifications when this writer publishes a new article or a new article in this column is published.
July is National Ice Cream Month. But wait! Isn't every month Ice Cream Month?! Yes, pretty much. The International Dairy Food Association shares that Americans consume about 22 pounds of ice cream and related frozen desserts each year. In 1984, President Ronald Reagan signed a proclamation that July was National Ice Cream Month and the third Sunday in July (this year, July 18) is National Ice Cream Day.
In honor of National Ice Cream Day, Buzz neighbors took a moment to celebrate their favorite frozen concoctions and give the scoop on some of their delicious ice cream memories.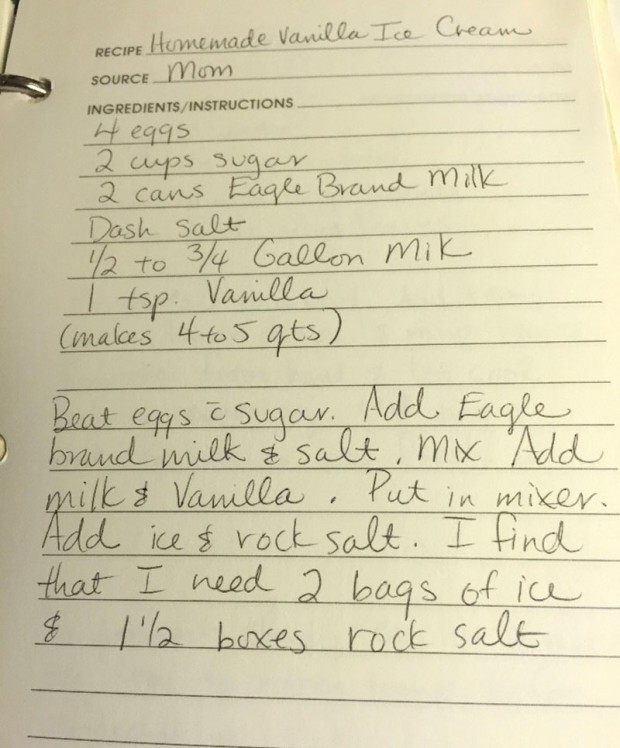 Kim Swan has lots of happy memories of her mom, Patsy Jo Wade, making homemade ice cream for the family. Kim recalled, "My siblings and I all enjoyed Mama's Homemade Vanilla Ice Cream and whenever we saw the boxes of rock salt and the big wooden ice cream maker come out . . . everyone got excited.  I can still hear it churning 'til this day... What a fond memory."
The biggest fan of the Wade family frozen delicacy was Kim's dad, Fred. "My Daddy loved it. She made it every year for his birthday and for Father's Day." Fred and Patsy Jo were married for 56 years, so Kim's dad was lucky to enjoy lots of ice cream over the years. 
"When Mama got to where she wasn't able to function in the kitchen anymore due to her Alzheimer's, I bought a small ice cream maker for Daddy and took on that role," Kim shared. "He loved it so much that every month when I visited . . . I would make a couple of batches to hold him over until my next visit."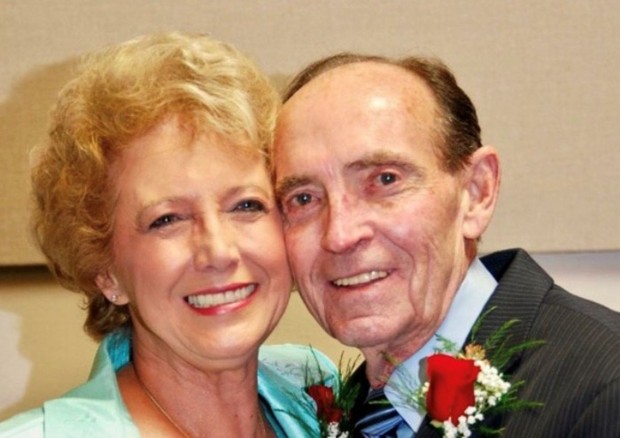 When Kim's parents passed (less than five months apart from each other) she remembers having a moment to herself and thinking, Mama is making Daddy some ice cream right now! 
Max Ballard grew up in Upper Kirby and was a sophomore at Lamar High School when he decided he would apply for his first job at nearby Amy's Ice Creams in 2014.
"I applied to Amy's because I walked there a lot as a kid and admired the employees because they were always entertaining the customers," Max said. He had never applied for a job before and didn't know what to expect. Turns out the application process to work at Amy's is pretty unique.
"They gave me a white paper bag, and told me to make something out of it, and they showed me all of the other artistic creations that other employees had made as part of their applications. I went home and made the bag look like a bus, with wheels that spun on skewers for axles, people in the windows, and lots of ice cream-related decals on the side. That bus got me a job [where] I would work for three years."
Max liked when kids and their parents would come in. "They especially got excited when we did an extra flashy trick like tossing the ice cream extra high and straight up so you could spin yourself around before it came back down and you caught it in the cup you were holding behind your back.  That made the kids really happy."  
Max recently graduated from the University of Texas with a degree in Architectural Engineering and he is still a fan of Amy's Ice Creams, in particular, the Mexican Vanilla flavor. "The people I met at Amy's were awesome. We were all working for a paycheck, of course, but a lot of the motivation came from making people smile."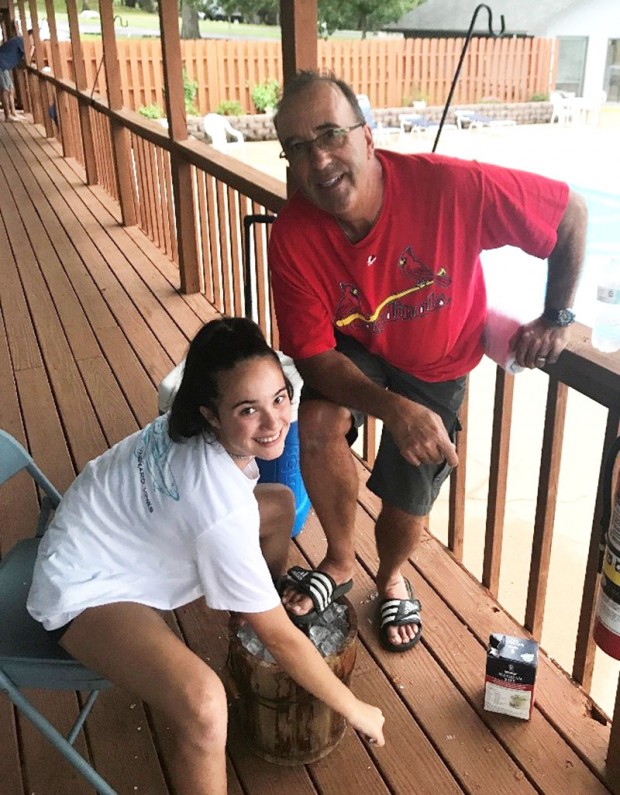 Holly Cochran Kinahan grew up in Springfield, Missouri, and many of her family celebrations including making ice cream the old-fashioned way, cranking the ice cream maker by hand. Her parents, Tom and Judy Cochran, have continued the tradition every summer when the family gathers at Table Rock Lake in Missouri.  
Holly shared, "It begins with my mom making the ice cream base and pouring it into the large silver cylindrical container which is fitted into the wooden base bucket and then surrounded by ice, rock salt, and a towel over top. The necessary part involves my dad placing his foot on top of the canister to apply pressure for the 'cranker.'  My dad always said, 'If you don't crank a few times, you don't get any ice cream.'  How much effort you have to put in depends on your age, but it is really all in good fun. It takes about 20 minutes or so for the ice cream to get to the perfect 'soft serve' state and the taste is unique only to this type of ice cream making that creates creamy, soft serve(ish) deliciousness."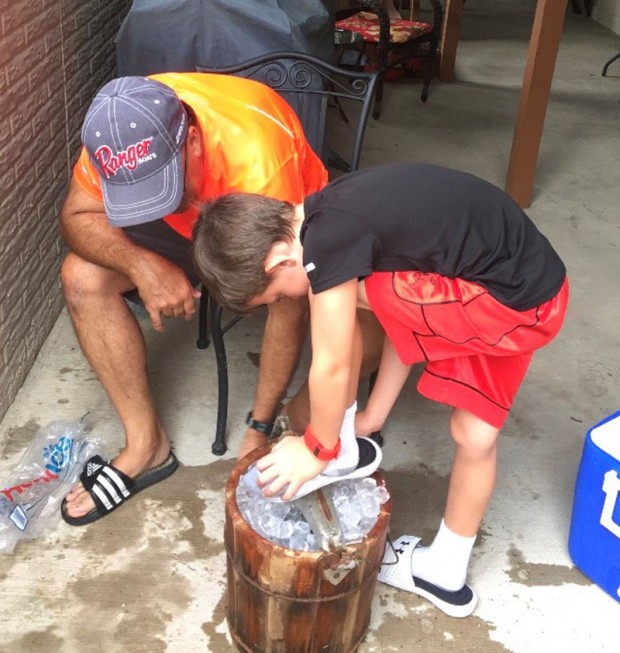 New memories continue today. Holly's children Taylor, a student at St. Agnes Academy, and Connor, a student at St. Mark's School, in addition to other Cochran grandchildren now join in the fun. Holly's dad "Papa" is still at the helm of every ice-cream making event.  
"August is the one and only time of year my whole family is together at the lake," Holly said. "We will be making another batch of this ice cream in two weeks when we return home to Missouri. It's not about the ice cream, but the memories this represents of family time, being together and passing on a tradition which is probably a dying art. Happy cranking!"
Now a junior at the University of Houston, Taahir Busaidy still remembers a special highlight from Condit Elementary School: The highly-anticipated day when the first-grade science lesson was creating homemade ice cream in a plastic bag. Magically turning cream, sugar, and vanilla into ice cream with a bag of ice and salt - one of the most beautiful examples of chemistry ever. Taahir said, "It was super fun and an interesting activity that everyone should try!" Siblings Omar and Maysa remember it fondly, too. 
This summer, treat yourself with these homemade ice cream recipes: 
Homemade Vanilla Ice Cream by Patsy Jo Wade
Kim Swan shares her family vanilla ice cream recipe and hopes it will bring many special memories to your family, too.
Ingredients:
4 eggs
2 cups sugar 
2 cans Eagle brand sweetened condensed milk
Dash of salt
1/2-3/4 gallon whole milk
1 teaspoon vanilla (Mrs. Wade used Mexican vanilla)
Makes 4-5 quarts (follow ice cream maker instructions)
Directions: 
Beat eggs and sugar. Add Eagle brand sweetened condensed milk and salt. Mix. 
Add milk and vanilla. 
Put in the ice cream mixer. Add ice and rock salt. 
(Note from Kim: The ice cream is on the sweet side. I use about 2 bags of ice and 11/2 boxes rock salt.)
The Cochran Family's Missouri Homemade Vanilla Ice Cream 
(Note from Holly: Original Recipe is for 1.5 gallons, recipe below is cut in half)
Ingredients:
2 eggs
2 cups whole milk
1 1/4 cups granulated sugar
1 1/2 cups half and half
1 1/2 cups heavy cream
1 1/2 Tbsp vanilla extract
1/4 tsp. Salt
1/2 Tbsp lemon extract or fresh lemon juice (won't taste lemony, just cuts the sweetness). Optional, but highly recommend.
Servings: about 12 cups
Directions:
Whisk together the eggs, granulated sugar and Whole milk until well combined. Pour in the remaining ingredients and stir until combined.   
For hand crank use: pour into ice cream container and place in wooden base. Surround container on top and sides with rock salt. Start cranking and continue to apply rock salt from time to time to keep ice cold. Usually takes about 20 minutes. The ice cream is done when cranking becomes really difficult and you can tell that the ice cream is nice and thick. I suggest a family member puts a foot on top of the ice cream machine to apply pressure while the other person is cranking.    
Note: If using an electric ice cream maker, follow the instructions on your machine.  
Homemade Ice Cream in a Bag
From Think, Play, Create.org
Ingredients:
1 cup half & half or heavy cream (whole milk can be used; it just won't be as creamy)
2 Tablespoons sugar
½ tsp vanilla extract
3 cups ice
1/3 cup rock salt (or table salt)
Equipment needed:
Gloves, oven mitts or a dish towel so your hands don't get cold while shaking the bag
Sandwich bag
1-gallon freezer bag
Plastic cup (option for holding ice cream sandwich bag as you pour)
Directions: 
Create the ice cream mixture. Place the sandwich bag into the top of a tall plastic cup with the edges of the bag hanging over the sides. Pour the half & half, sugar and vanilla extract into the bag. Remove the bag from the cup and carefully seal it, while squeezing out the excess air. 
Set up the ice cream for freezing. Grab a freezer bag and put in the ice and rock salt. Place the sealed sandwich bag with the ice cream mixture into the freezer bag containing the ice and salt. Seal the freezer bag and set it aside while you put on your gloves. 
Freeze and form the ice cream. Set a timer for 7 minutes and begin shuffling the bag and the ice inside it around in your hands. Have fun moving the bag around in your hands and slowly forming the ice cream. Notice as the cream mixture solidifies. After 7 minutes, if your cream mixture is still not as thick as you'd like it to be, continue to shuffle the ice around for another 2-3 minutes. Once done, remove the sandwich bag from the freezer bag and gently rinse it under cold water to remove the salt residue. You can enjoy your ice cream right away or place the ice cream in the freezer for approximately 30 minutes to fully set.
Dress up your ice cream and enjoy! If flavoring your ice cream, add your flavors and mix-ins after your ice cream has set. You can also stretch your ice cream by mixing it with milk in a blender for a delicious milkshake. Eat up and enjoy!
Editor's note: For more on homemade ice cream, see As the Family Tradition Churns, by Karen Vine Fuller. 
Want more buzz like this? Sign up for our Morning Buzz emails.
To leave a comment, please log in or create an account with The Buzz Magazines, Disqus, Facebook, Twitter or Google+. Or you may post as a guest.