Determined Spirit
The large life of Henry Furler
Click the Buzz Me button to receive email notifications when this writer publishes a new article or a new article in this column is published.
Hawaii, France, Disney, concerts, a graduation, a London pub, Seattle's Space Needle, and an Alaskan cruise are just some of the destinations Flat Henry has checked in from this summer.
"Flat Henry" is just that – a flat picture of Henry Furler, a zealous, adventurous, passionate, and just-plain-lovable college student who never woke up on the day after Christmas.
While his passing at the age of 22 was sudden, Henry had a lifetime of medical challenges. He succumbed to SUDEP – sudden, unexpected death in epilepsy. 
"When Henry was a baby, he was only given a year to live. We actually celebrated his birthday every month because we didn't know how long we would have him," said Betsy Furler, Henry's mom.
Anyone who knew Henry automatically knew Betsy, an advocate determined to help her son live the best life possible. She is a go-getter: a podcaster, author, therapist, wife to Eric Furler, and mom to two boys, 17-year-old Sam, a senior at St. Thomas High School, and Henry, her miracle kid whom she couldn't and wouldn't hold back.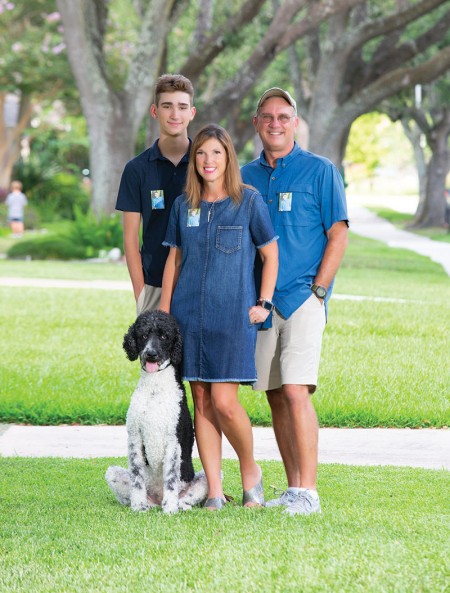 "We just decided when he was a baby we would do every experience we could with him. Our family motto was go big or go home," said Betsy. "When he wanted to go on a Disney cruise, he actually booked one and paid the deposit. Those are the kind of things that I am so glad we did." 
Henry had more than 100 hospitalizations from an undiagnosed disorder that included metabolic and autoimmune abnormalities, epilepsy and seizures starting when he was 3 months old, dysautonomia, low muscle tone, and pain. But he rarely slowed down. He would often leave the hospital and go directly to school, camp, or another fun activity. 
Henry excelled at school, studying in the gifted and talented programs at River Oaks Elementary and Lanier Middle schools. He graduated from Xavier Educational Academy at 18 and went on to Southwestern University in Georgetown, Texas, where he was a member of the Kappa Sigma fraternity. After two years, Henry moved back home to Houston where he enrolled at the University of Houston-Clear Lake and was on track to graduate in May 2021 with a degree in anthropology. 
Driven by his love of learning, Henry dreamed of earning a master's degree in World War II, Holocaust, and genocide studies and even advancing further to a doctoral program in museum studies. His passions were prolific. He participated in GeoFORCE, a geology program, represented the Epilepsy Foundation in Washington, D.C., spoke at SXSW about his use of technology for medical independence, was on the Advisory Board of Texas Children's Hospital, fenced at Houston Sword Sports, and volunteered at the Holocaust Museum and numerous Vacation Bible School programs. He was a fan of all things Disney and was accepted into the Disney College internship program but was never able to attend.
One of his greatest achievements was becoming an Eagle Scout, a feat accomplished alongside one of his best friends, Ruben Tang. After meeting at summer camp in the third grade, Henry and Ruben reunited in middle school when Henry joined his scout troop at St. Luke's United Methodist Church, where Ruben's dad was assistant scoutmaster.
"He surprised me all the time. He was never afraid to do anything," said 23-year-old Ruben, a University of Houston graduate working in sales for a financial-technology startup. "He always pushed me to do things. I was the scared one in our friendship, things like zip lining or even asking a question, because I would get nervous. He would push me to do it or ask on my behalf." 
Inspired by Henry's love of reading and author Jeff Brown's children's book Flat Stanley, "Flat Henry" was a way for the Furler family to memorialize his spirit while spreading awareness, using the hashtags #livelikehenry and #sudep.
They have mailed out more than 200 Flat Henry pictures so far and are in the process of setting up a foundation (henryfurlerfund.org) that will raise money for organizations Henry was passionate about, including Boy Scouts of America, Holocaust education, and Vacation Bible School.
Ruben keeps his "Flat Henry" with him at his home in San Antonio. Ruben's dad, Weijiang Tang, has shared posts from different Scout camps – and zip lines – on the "Traveling the World with Flat Henry" Facebook page that Betsy started. Friends and family have shared pictures of themselves with Flat Henry on adventures all over the world.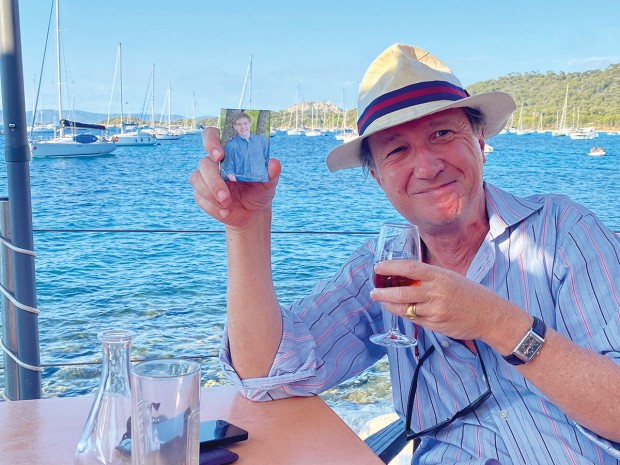 That zip-line adventure Ruben referred to was no run-of-the-mill zip line. It's called the Big Zip at the Summit Bechtel Reserve Boy Scout camp in West Virginia. It's a combined 3,000 feet of zip lines, one of the longest zip line courses in North America. 
"I was terrified. I was shaking the entire time," said Ruben. "They take photos of you on the ride. Henry is smiling in his picture, and I look so scared in my photo – my face is frozen. Henry was an amazing soul."
The Tangs plan to take Flat Henry with them to one of Henry's favorite places, the Philmont Scout Ranch in New Mexico.
"I am so grateful that people are taking Flat Henry with them to places," said Eric Furler, Henry's dad and a home-remodeling general contractor. "It means so much to us that people are willing to keep the memory of Henry alive."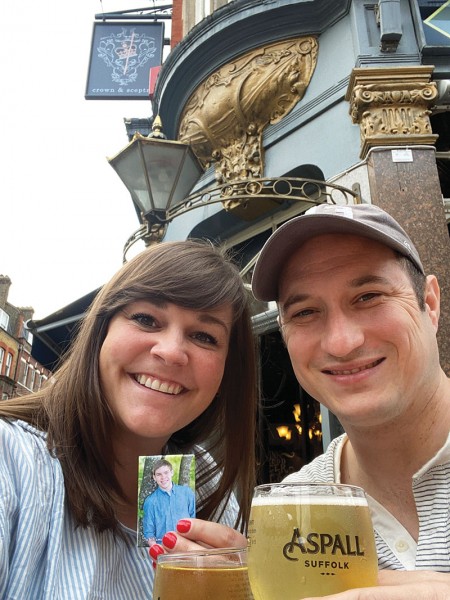 Part of Henry's eulogy reads, 'He never wanted special dispensations for his illnesses. He pushed past all his medical issues to lead a life fuller than most people live in 80 years.' 
Up until his death Henry continued to serve as an assistant scoutmaster and was active in the Order of the Arrow, the honor society of the Boy Scouts of America. He was bestowed the member status of Vigil Honor. It is the highest honor in scouting, indicating exceptional service and alertness to the needs of others. His vigil name was "Degugotanv Adanvdo," which translates to "Determined Spirit."
"It's the perfect name for him," said Betsy. "The reason I think I'm doing pretty well, even though I absolutely miss him so much, is that I really feel like he lived such a great life here on Earth. He touched so many people and did so much for so many, so young, and clearly it was part of God's plan."
On every package of "Flat Henry" pictures that Betsy mails out, there is a Monarch butterfly. She says she has seen a butterfly most every day and is reminded of the free spirit her son exuded both here on Earth and, now, in yet another grand adventure beyond.
Want more buzz like this? Sign up for our Morning Buzz emails.
To leave a comment, please log in or create an account with The Buzz Magazines, Disqus, Facebook, Twitter or Google+. Or you may post as a guest.