Chef's Corner: Keith Williams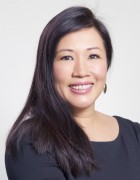 Click the Buzz Me button to receive email notifications when this writer publishes a new article or a new article in this column is published.
Keith Williams realized soon after high school that he could earn more behind the bar than waiting on tables. So now, after years of learning as much as he could about liquors and liqueurs, his well-crafted cocktails attract diners as much as the double-cut pork chops and Asian-marinade rib-eyes at Hillstone Restaurant. 
A regular declares Williams' Old-Fashioned "perfect." The bartender doesn't tamper with tradition.  
"People like my Old-Fashioned because I make it the traditional way," the Jefferson High School graduate says. 
No cocktail (seriously) gets people as riled about methodology as the Old-Fashioned. This 1800s cocktail is pared down and elemental at its core: rye whiskey or bourbon, simple syrup or sugar, bitters, and ice. That's it. 
Then the '90s came around, and "people went through a phase of introducing club soda to make it less boozy," Williams says. "Now you have people making it the old way and another group making it the new way." 
In the mid-2000s, mixologists started swapping rye or bourbon for tequila, gin, brandy, rum, and even mezcal. Others substitute the sugar with maple syrup, agave, honey, Splenda, or any sweetener clients prefer. 
You could say that the Old-Fashioned got lost in the mix. Still, fans – from Conroe to Galveston – who make the weekly drive to Hillstone Restaurant (4848 Kirby) know they'll get the real deal from Williams. Here, the 44-year-old Houston native shares his time-tested Old-Fashioned recipe along with a few cocktail trends.  
When did you start bartending? Was it in your early 20s when you worked at the Pappasito's Cantina near NRG Stadium?  
No, I waited on tables at Pappasito's, but I was getting some of the best training in the city. It was my stepping stone. Every day, they lined us up to check the ironed creases along our sleeves. I went there to learn the restaurant business, and soon enough, I knew the guys behind the bar made more money than the waiters, so when I went to pick up the drinks, I would start asking questions. Hey, what's in this Cuba Libre? 
When did the real training start?
A unique experience happened. I met a guy who took me to the next level. He asked if I wanted to model in a fashion show. "You can make $100 in two hours," he said. The show took place at a high-end, popular club just off Fountainview and (Highway) 59. After the show, the owner, Ms. Pat, said, "I want you here."
My goal was to be behind the bar. So in four months, I started making drinks in the billiard room. I got good at it, but the nights were hard. I was getting home at 4 a.m. So I did that for a couple of years until I burned out. 
Next, I went to Copeland's of New Orleans. I was there two years until I became the manager of a Bennigan's. But I wasn't happy. There was no joy in being a manager. The only time I interacted with the guests was when they were upset. I wanted something that I would find joy in doing, along with some freedom, so I quit. Then on Oct. 31, 2006, I proposed to my wife, and I thought I better find a job quickly to pay for this wedding.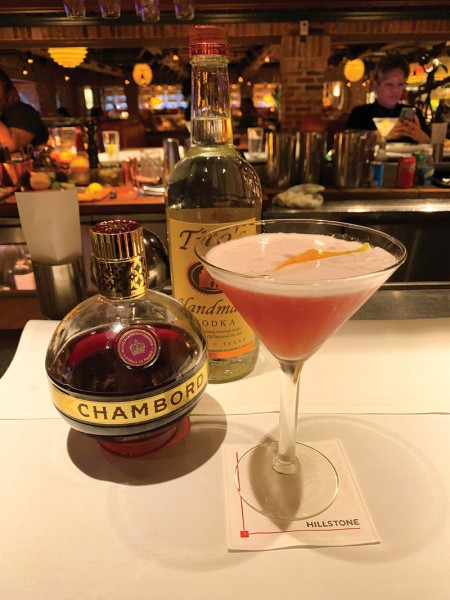 So that's how you ended up at Houston's, rebranded Hillstone Restaurant. Wow, for the restaurant industry, that's a long run – you've been there 15 years and going. So what's happening on the cocktail scene today? 
Often, what's going on in the media [impacts] what we [bartenders] make the most of. But you never know. Take St. Germain, which is relatively new to the scene. The elderberry liqueur came out of nowhere in 2007 but hit the scene about three years ago. So nowadays, it's, "what can we make with St. Germain?" 
It's delicious. It's herbaceous with these floral notes that make anything taste great. So, you can take a traditional cocktail and introduce St. Germain to it to create a whole different cocktail. You can add it to vodka,  gin, like Hendrick's, another botanical spirit. Then, for the holidays, you can wow guests and add it to Champagne. 
Just take a flute glass and drop in about half an ounce of St. Germain, then top it off to the very top with your favorite sparkling wine, whether it is prosecco, Spanish cava, or Champagne. Then, finally, garnish it with a lemon twist. Here, you have the citrus, effervescent, and silky floral syrup that transcends the drink. 
Bartenders, or mixologists as foodies like to call them, have a following just like chefs. Your fans praise your solid cocktails, like the Old-Fashioned. But what's your poison of choice? Do you have a favorite pour? 
My friends would know this: the Manhattan. I only need one of those. It's very complex and sophisticated.
It only has three ingredients – what makes it complicated? It's just bourbon, vermouth, and bitters. 
You can make a Manhattan, and it can taste like garbage if you don't have the right proportion or mix it properly.
A proper Manhattan and more
Keith Williams shares his recipes for a properly proportioned Manhattan, a rye-based Old-Fashioned, and a sophisticated, pink French Martini. 
3 ounces Woodford Reserve Bourbon 
Two dashes Angostura bitters 
1 ounce Carpano Antica Formula Sweet Vermouth
Luxardo Original Maraschino Cherries
In a mixing glass, add large ice cubes along with bourbon, bitters, and vermouth. Stir for 30 revolutions and strain into a chilled martini glass. Garnish with a couple of cherries, and serve immediately but sip slowly. Makes 1 serving. 
This classic cocktail can be made with bourbon, but Keith Williams prefers rye. He notes that bourbon can be too sweet, while rye is consistently pungent, and when you add simple syrup and dilute it with ice, it is perfect.  
2½ ounces rye whiskey 
1 ounce simple syrup (see note) 
3 dashes of Angostura bitters
Orange peel twist 
Luxardo Original Maraschino Cherries
In a mixing glass, add large ice cubes along with whiskey, simple syrup, and bitters. Stir for 30 revolutions. Strain into an old-fashioned glass over a large chunk of ice and garnish with orange peel and cherries. Makes 1 serving. 
Note: To make simple syrup, add ½ cup, each, of granulated sugar and water in a small saucepan over medium heat. Stir until sugar is dissolved. Remove from heat and let cool before using. Pour leftover simple syrup into a glass jar and seal tightly with a lid. Simple syrup will keep in the refrigerator for about one month.
This gorgeous, sophisticated, pink drink is ideal for someone who doesn't want anything too intense. 
2 ounces vodka
1 ounce Chambord black raspberry liqueur 
1 ounce pineapple juice 
Orange peel twist 
Fill a martini shaker with large ice cubes along with vodka, Chambord, and pineapple juice. Now, shake robustly for 10 seconds, then strain into the chilled martini glass. Garnish with orange peel. Makes 1 serving. 
The 12-Bottle Bar
Starting a home bar from scratch can be daunting and expensive. But, it doesn't have to be. Sure, you can stock up on 25 or more spirits, but why? Instead, simplify the process with just a dozen and still create more than 200 cocktails, along with garnishes and fresh juices from the refrigerator.
Keith Williams became a proponent of the premise after reading The 12 Bottle Bar: A Dozen Bottles. Hundreds of Cocktails. A New Way to Drink by David Solmonson and Lesley Jacobs Solmonson. Here are his selections to get you started.
1. Wray and Nephew Overproof White Rum
2. Myers's Dark Rum
3. Tito's Vodka
4. Michter's Single Barrel Straight Rye Whiskey
5. Woodford Reserve Bourbon 
6. Carpano Antica Formula Sweet Vermouth
7. Angostura Bitters
8. The Botanist Gin
9. Tanqueray No. Ten 
10. 1738 Rémy Martin Cognac 
11. St. Germain Elderflower Liqueur 
12.  Chambord Black Raspberry Liqueur
Editor's note: Buzz dining columnist Dai Huynh is a James Beard food-journalism award winner and longtime Houston-based restaurant writer.
Want more buzz like this? Sign up for our Morning Buzz emails.
To leave a comment, please log in or create an account with The Buzz Magazines, Disqus, Facebook, Twitter or Google+. Or you may post as a guest.