Learning the Physics Behind Musical Instruments at St. John's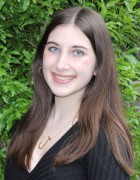 Click the Buzz Me button to receive email notifications when this writer publishes a new article or a new article in this column is published.
Whether jamming to a Spotify playlist on the way to school, learning to play a musical instrument, or dancing to a favorite song, we are constantly surrounded by music. For something that is so relevant in our daily lives, it is surprising how little most of us know about how these sounds are produced. 
This year, St. John's physics classes learned how musical instruments create sound by constructing our own instruments. Before embarking on the project, many students turned to Google, looking up "DIY instruments," watching countless Youtube videos, and seeking inspiration from students who completed this project in the past. We made sure to collect information from a variety of resources before choosing the instruments we would construct. 
After conducting my own research, I initially selected a Japanese stringed instrument called a koto and set off to purchase my materials. Our physics teachers prohibited us from using any materials that we could potentially purchase at a music store, such as guitar strings or a violin bow, so my materials were simple — wood, fishing wire, nails, and eye screws. Before beginning to build, I encountered a challenge, as I soon discovered that the koto, not being a western instrument, is tuned to a non-western scale.
After much frustration, I realized that as someone who barely understands a western scale of music, it would not be the best idea to make a non-western instrument. Thus, I selected a new instrument, a lap harp.
Luckily, a lap harp required the same materials as a koto, so I immediately began construction. First, I glued together my base, consisting of a flat piece of wood with four raised pieces along the sides. These raised pieces were necessary in order to ensure that the inside of my instrument would be hollow. Then, I drilled a circle into the middle, which would become my sound hole. I attached the base to the top with glue and nails.
Next, I decorated the harp and hammered in nails and eye screws, which would be used to attach my strings. Finally, I tuned the instrument by twisting the eye screws in order to change the pitch. The last requirement for the project was to create a presentation for the class describing the building process and calculations and to play a song on the instrument. My classmates played a wide variety of songs ranging from "Twinkle Twinkle Little Star" to "You are My Sunshine" to "Lean on Me." I chose to play "That's What Makes You Beautiful" by One Direction. 
Using our knowledge of frequencies, wavelengths, velocity, and harmonics, my classmates constructed a variety of creative instruments, such as a kalimba, a shoebox guitar, a PVC pipe instrument, a zither, and a glockenspiel. Although quite stressful at times, this project taught the students how physics plays such a significant role in our daily lives. This experience certainly altered the way I think about music.
In the future, if I am asked to sing a harmony, I may not be able to help, but finding the harmonic, on the other hand, I have got that one covered. 
Want more buzz like this? Sign up for our Morning Buzz emails.
To leave a comment, please log in or create an account with The Buzz Magazines, Disqus, Facebook, Twitter or Google+. Or you may post as a guest.