Josie Feldman
Click the Buzz Me button to receive email notifications when Josie Feldman appears in an article.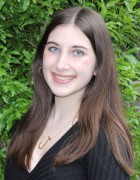 School Buzz Reporter
I'm Josie Feldman, and I am a junior at St. John's School. I have been a student at St. John's since 1st grade, and I love the community and supportive environment. More importantly, the cafeteria serves incredible fries! During my free time, I enjoy dancing and choreographing my own dances. I also love playing Taylor Swift songs on my guitar, a skill I picked up during quarantine. I discovered my interest in writing at a young age when I began creating plays with my cousins. I cannot wait to share insight about my school with the Houston community!