Rachel Gittleman
Click the Buzz Me button to receive email notifications when Rachel Gittleman appears in an article.
School Buzz Reporter
Hi! My name is Rachel Gittleman. My interest in writing probably began after I read The Hunger Games and Divergent in fourth grade. I play volleyball and tennis at my school. I also really enjoy art and drawing for fun. Some fun facts about me are I once babysat a Chinchilla named Chin Chin, and I currently have four animals. My school is unique because although it is Jewish, Emery encourages its students to challenge their religious beliefs and explore new ideas. Emery also allows students to engage in many school activities including clubs, athletics, theater, and visual arts.
Articles Authored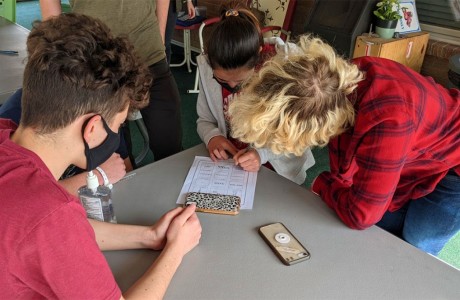 February 10, 2021
November 30, 2020
August 27, 2020