Alexis Westlake
Click the Buzz Me button to receive email notifications when Alexis Westlake appears in an article.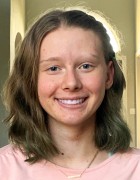 School Buzz Reporter
Hey, my name is Alexis Westlake and I go to the British International School of Houston. I love traveling, learning new things (including going to school and homework), music/art and figure skating. Despite being born in the US, I have also lived in Scotland and Greece, and have a very mixed heritage (my mum's Canadian and my dad's British). This is the reason I love BISH (and why it stands out) because it is filled with hundreds of different nationalities and I have been able to get to know people from all over world. I have just recently got into writing and can't wait to see where School Buzz takes me.