School Buzz
Meet our 2022-23 correspondents
Click the Buzz Me button to receive email notifications when this writer publishes a new article or a new article in this column is published.
As teens move past their elementary school cut-and-paste days and into high school, they seem to fill up their days more and more. Extracurricular clubs, AP classes, sports – you name it, they're involved.
Writing at this age can often attract a smaller crowd: a thoughtful subset that values reflecting and connecting with their community. Teen writers often write for an audience of one, scribbling in journals until they have the chance to be published. The Buzz Magazines is proud to offer an outlet for high school students to report on their school community, and to reach a broader audience than their individual schools. These students are a part of our neighborhoods, and we're glad that they want to share their stories with you.
Our correspondents – 97 students from 29 local high schools – cover campus happenings and give us behind-the-scenes glimpses into everyday life at their schools. At School Buzz, you can see hundreds of student-written articles about campus events, clubs, teachers, classes, extracurriculars, trends, and more. Some of our writers and editors are fresh faces, while others are veterans returning for their fourth and final year of School Buzz. Below, some of our reporters discuss their love of stories and how it led them to School Buzz.
Hank Davis – Stratford High School
As the Stratford School Buzz Editor for a second year, I enjoy sharing stories about the people and activities that make Stratford America such a special place. Be it Link Crew's greeting of new freshmen students in August or the Annual Big Day community service event in April, the Spartans are committed to the success and inclusion of every student both on and off campus. With a wide array of student clubs including the award-winning Business Professionals of America and Student Council, numerous sports and other competitive teams, and the opening of our new theatre last spring, the Spartans are busy preparing for another impactful year. I look forward to covering more stories that make SHS shine. Houston's youth represent a diversely talented group of individuals, and I am thankful to The Buzz Magazines for creating a platform where student reporters can highlight what's happening in their schools and communities. It's a great way for readers to appreciate the uniqueness of our city and its youth.
Audrey Nguyen – Saint Thomas' Episcopal School
Approaching my second year as a School Buzz reporter, I am excited for the continued opportunity to become involved in my school and learn real-life skills in journalism. Journalism feels like a natural path to me because of my love for books at a very young age. When I was given my first journal, equipped with a sparkly, scented pen, for my fourth birthday, my fascination with storytelling was born. To my young self, it was as if words danced with each other, weaving together intricately in the shining lights of the stage: the lined paper in my pink journal. I was enchanted by how magical mere words could be; I've been captivated ever since. This past year, I was honored to cover remarkable stories, including the grand re-opening of my school's new building following Hurricane Harvey and our Pipe Band's performance at Dickens on the Strand in Galveston. I love being able to tell each of my classmates' stories through their eyes, and I can't wait to share them all with my Buzz family!
Kayla Pearl – Lamar High School
Some people are able to express themselves in speech and be completely understood and well received. Unlike those people, I have always been able to best express myself by writing a composition of words on a page. Writing has always been an innate aspect of my existence, but my passion for writing started out with music. I would listen to my favorite songs and wish for nothing more than to be able to convey the emotions that were presented to me in song. I began writing song lyrics and poetry. Soon that developed into a love for writing stories. I started taking a closer look at the world around me and wanted to write about the things I saw. This was the moment that I realized my love for journalism. I was finally able to write about issues that were not only important or relevant to me, but also to others around me. I want to write for School Buzz because it is a wonderful opportunity for me to get involved with my school and communicate the interesting and exciting things that I see happening all around. It is a great experience to improve my journalism skills and have my stories shared for the enjoyment of others.
Athitiya Singhapan – Michael E. DeBakey High School for Health Professions
My name is Athitiya (uh-thih-tee-yuh), and I'm a lover of people, cheese, and literature… in no particular order! I discovered my passion for writing not too long after complimenting someone by saying, "your face is as beautiful as the moon's craters" and receiving a not-so-pleasant response back… To me, writing offers both readers and writers the opportunity to dive into a whole new world, where finely crafted "compliments" and sentences that may not be so generic in real life are invaluable in stories and articles, like ones in The Buzz! Because I also love capturing memories but am terrible at photography, I decided to play to my strengths and capture the warming shades of Houston's diversity through School Buzz. For Buzz readers like you, I can capture how the different skin tones, accents, and personalities of Houston dwellers entwine so perfectly into a beautiful tinge of empire gold.
Hannah Groogan – Westbury Christian School
I have always had a love for writing, and quickly realized I had a real knack for it. I would say that my joy of writing came from my parents. Once I started, I found that it was easy to express myself in a way that I had never thought of. I was able to fill several notebooks and journals by just expressing myself through past experiences, and the different people I met. There was never a time in my life where I would look at a blank page and just stare at it. I think that is one of the many joys of writing, the unknown. I believe writing will always be a huge component in my life, and will always be something that I enjoy, whether it be in high school, college, or when I get a professional job. Writing gives me different opportunities to express myself in ways that others might not expect from me. It can be as simple as writing about your current surroundings, or what you did that morning. I think that if more people did this, they would be surprised by how much they could discover about themselves.
Oliver Oldham – The Kinkaid School
Students dread writing. Rarely in the hallways do you overhear enthusiastic comments about an essay assignment. I can remember countless times that I have joined my friends in lunch table banter complaining about current and upcoming writing assignments. Nearly every writing assignment I had freshman year, I joined my friends in bitterly complaining about not wanting to have to write the paper. However, I began to notice how deep I got into my writing and how much I was enjoying completing these assignments that I and others so often complained about. I realized that I was only complaining to fit in, and that I actually loved writing assignments and found a whole new way to express myself through words.
Mischa Wijesekera – Lamar High School
A few years ago, I "borrowed" my parents' credit card to buy my first journal. Little did I know that, with each page, I would discover my unbridled passion for writing. After I ran out of pages, I began participating in writing clubs at school and writing camps during the summer to develop my writing skills. As a School Buzz editor, I plan to open a fresh journal and turn the page to a new chapter in my life. I hope to have the opportunity to hone my journalism skills as well as write about the uniqueness of Houston.
Riley Warnica – Houston Christian High School
Although I cannot pinpoint when my passion for writing began, I know it began at an early age. I always had a knack for reading and an eagerness to absorb as much information as I could possibly cram into my unsophisticated mind. As I grew, so did my fervor for the English language. I was intrigued by how simple words on a paper could move something so deep within me, and I decided that I, too, one day would like the opportunity to touch others with my words. So, unlike most kids, I began free writing for fun. I wrote articles, short stories, and poetry, all of which I keep stashed away to this day in a small drawer in my desk. I am thrilled to have the opportunity to write for The Buzz not only because I can impact others with my words, but also because I can keep my school informed about the events and activities that occur within our own little section of the world.
Alden Farrow – Memorial High School
I discovered my love for writing at a young age. Maybe it's the fact that I have "main character syndrome," creating an internal monologue that is performed in my brain, narrating my life. Or the fact that reading a book, the black ink on paper still affects me months later. Whether it's the words that float around in my brain or the ones I read every day, I always need to write to express my thoughts before they slip away from me. My love for writing came naturally and has matured authentically. I desire to share my perspective through writing for others to experience my love for words as well. This year on School Buzz I am thrilled to be able to let others see my passion to write.
Amy Park – Bellaire High School
Ironically, my journey as a writer started with a reluctance to put my pencil to paper, but a love for absorbing the scrawl of words across pages. My younger self could usually be seen frantically flipping through pages in the brief breaks of my fifth-grade homeroom or squinting to make out words far past bedtime in the dim glow of a nightlight. My passion started to spill over into writing, however, through the forced transition of the world to a digitalized one. Quarantine had necessitated the use of electronics in our daily lives but had also normalized a new means of writing for those in school: the keyboard. The satisfying, rapid click of the keys and minimal hand cramping required to spell out entire stories was what initiated my exploration of writing as I dabbled in genres ranging from adventurous fiction to professional-sounding expository. Now, I especially enjoy using my passion for reading and writing to explore my other loves for scientific research, cats, and activism in medicine and societal issues!
Haley Saikin – The Emery/Weiner School
I found my passion for writing at a young age, as English has been my favorite subject in school for as long as I can remember. I have not always been the most enthusiastic public speaker, so for me, writing became a way to express my thoughts and ideas without having to say them out loud. Being able to share someone's story or convey a message through others' experiences with my writing is just one of my favorite elements of reporting and part of why I would love to possibly pursue a career in journalism in the future. This is my second year writing for School Buzz, and I am thrilled to continue to further my passion and skills for writing and reporting, as well as representing my school and showcasing its achievements and accomplishments.
Diane Weber – Houston Christian High School
From an early age, all I could do was formulate stories; my imagination was not just a fun game to play with my fellow kids, but a doorway to stories that expanded my mind's capabilities and expressed fantastical ideas about the world. I discovered writing was the best medium to tell stories, and though my writing was primarily fictional, I grew to love writing in all shapes and forms. Writing allows others to step into multitudes of shoes. Reporting is no different, except the stories I will be able to tell through School Buzz are not ones of fictional characters, but ones of real people, real experiences, that allow us to feel more connected to one another through the constant exploration of perspectives. In short, School Buzz will enable me to do what I've always loved to do: tell stories.
Ayushi Mohanty – Carnegie Vanguard High School
Writing isn't just words on a page: it's the sharing of stories, the catalyst of conversation, and the expression of our experiences. At least that's what I believe. My passion stems from the deep desire to share, catalyze, and express these stories, conversations, and experiences. Especially those at Carnegie Vanguard High School where hallways echo with the chatter of remarkable students who continue to inspire me. I felt it necessary to document the noteworthy deeds and incredulous feats these students accomplished along with their rigorous academic curriculum. By becoming a School Buzz Reporter, I was able to cover stories on fundraising for our local conservancy, conversations about the challenges of learning in a pandemic, and experiences volunteering for cancer patients and healthcare professionals. By sharing these narratives, I hope to leave readers as speechless as I am by the exceptionality that surrounds me at Carnegie.
Rebecca Jackson – St. Francis Episcopal School
My love for writing developed when I was in sixth grade and placed second in my very first state competition. From then on, I knew I was going to be a writer. At first, I wanted to write books, but quickly learned it was a lot more difficult than I expected. In high school, I decided that journalism was where I wanted to continue my journey; I just didn't know how to get involved. Then, in my junior year, I was introduced to The Buzz Magazines. During my time at School Buzz, I have had the opportunity to write about my classmates and their incredible talents. From a 6'9" basketball player to a future pilot, The Buzz has been an outlet for me to develop my storytelling, interviewing, and writing abilities.
Emma Chang – St. John's School
I first discovered my interest in writing in the fifth grade when I was assigned to write a sonnet. Because my dog was my first love, I decided to write a heartfelt sonnet expressing my love and devotion to my fur baby. My passion for writing continued to develop when Taylor Swift released her album Reputation in 2017. I listened to the album for hours, devouring the songs and breaking down the lyrics. After hearing the album about 100 times, I knew that one day, I wanted to be able to write like Taylor Swift. As my fondness for writing grew, I began exploring other areas of writing. I joined my first journalistic publication in middle school, at River Oaks Baptist; and now, I write for the St. John's newspaper, The Review, and serve as an online editor. With five years of writing for a newspaper, I have found excitement in getting news out quickly, which is why I want to write for School Buzz and enjoy journalism.
Maggie Veech – St. Pius X High School
Within the last few years, I have found a new love for writing through journaling. I journal to lay out my thoughts whenever I am sad, anxious, or overwhelmed. It helps to clear my mind and keep going about the day. I also love to be able to write about the good times. After a good day or week, I want to write that down so I can read back and remember all the memories. I think both forms of reflection are meaningful. When I read back about the good days it's a reminder that there are so many good times. When I read back about the bad times, I am reminded of each challenge in life I have gotten through, and therefore have the strength to get through others down the road. I want to write for School Buzz to share things going on in my school community. We're a busy school with lots of interesting things going on, so I think others in the Houston community would love to hear our stories!
Izza Effendi – Duchesne Academy of the Sacred Heart
I have had a passion for writing ever since I was a little kid. In elementary school, I would come up with ideas for stories and both write and illustrate them. In middle school, I would write scripts with my friends in our free time. Now, I am the Chief Information Officer of my school's newsletter. I enjoy writing about various events at Duchesne and about my peers through topics such as Senior Spotlights. This is my first year on the School Buzz team! I joined because I want to improve my writing skills and discover which writing genres I am most interested in. I am so grateful for the opportunity to be part of the School Buzz team, and I am looking forward to the new school year.
Alexis Westlake – British International School of Houston
This will be my third year writing for School Buzz, and I cannot begin to say how amazing my experience has been. I discovered my passion for writing during freshman year, as I had to complete a lot of creative writing within English. However, School Buzz was the first time I ever truly delved into a reporting style of writing. Although I was quite nervous at first, I quickly fell into the swing of it after my first couple of articles, and soon learned that I really enjoyed informative writing too. Initially, I wanted to join School Buzz because it would help me be more confident and put myself out there (as well as improving my skills), but now I do it purely for the enjoyment, and the pride I get out of having some of my work be seen by the public.
Alina Syed – The Awty International School
Ever since I was a little girl, I cherished storytelling and the fictional world. As I grew older, my childish love for fairytales slowly developed into a keen interest of Shakespearian plays, such as "Othello" and classic novels like Oscar Wilde's The Picture of Dorian Gray. By the end of my freshman year, my love for literature and analyzing various pieces of art created by authors such as Jane Austen and F. Scott Fitzgerald, inspired me to create my own art and start writing more frequently. Writing essays for English class motivated me to introduce my writing to other people. I wanted the opportunity to share my experiences and thoughts to a greater audience. Therefore, the day that I read the ad for School Buzz reporters in my copy of The Bellaire Buzz, I found exactly what I was searching for to further develop my hobby. I wanted to write for School Buzz to share my own experiences and events from my high school with my community in a fun and casual approach. Writing monthly articles for School Buzz helped me talk to more people at school and make new friends while also expanding my knowledge of my school. School Buzz allows me to cultivate my hobby of writing and become a representative of Awty's finest qualities!
Caroline Killinger – Lutheran North Academy
I want to write for School Buzz because my school is extremely small but the community it has and the things the students do are priceless. I am a sophomore and I am very involved at my school and extracurricular activities. I am involved in band (marching and concert), drama (plays and musicals), chapel committee, president of my class, president of my student council, parliamentarian of my 4-H chapter, sophomore leader of my band, president of the sophomore homecoming committee, and part of the Marketing and Stock club. At school, I am given lots of opportunities to improve my writing. I've always had a passion for writing because I have older siblings and they always were writing and using advanced words, so I always wanted to be like them. I also love telling stories and putting my thoughts into words because everything ages and fades but writing and literature do not.
Suria Mehta - St. Agnes Academy
I discovered my passion for writing when my grandpa died last October. During the month of his death, I was grieving, schoolwork was piling up, and playing soccer was getting harder to manage. Each night, I would go look at the sunset and write to my grandpa about my day. I began to pour my heart into my diary, and soon enough it became my escape from reality. I want to write for School Buzz because I believe that everyone has a story to share. Understanding and connecting with others' will grow our community together. Everyone comes from a different background and accepting each other for who we are will not only strengthen ourselves as an individual, but as a whole. As a society, I hope we continue to learn from each other and open our minds to new perspectives and opinions!
Rushil Chetty – Strake Jesuit College Preparatory 
I have been passionate about writing for as long as I can remember, growing from championing tournaments in Creative Writing UIL in elementary school to writing complex essays and reflections in my middle and high school English courses. As a debater, I am also fascinated by current events and research, and have to work through thousands of words of news articles to prepare evidence for tournaments. Since my freshman year, I have discovered that School Buzz is a perfect intersection of these two passions. It offers me the opportunity to further develop my writing (and even photography) skills by reporting on events that occur within my school and shines a spotlight on the important people and events in my community that would otherwise go unnoticed. From debate, to sports, to school spirit and other events, I am so grateful to The Buzz for the opportunity to continue working on such a meaningful and enriching program!
Dani Barg – The Emery/Weiner School 
Growing up, writing was a serious struggle for me. I would spend hours on end nitpicking my work, racking my brain for the "right words." But the more I wrote, the easier it became for me to simply relax and let my voice show through in my work, perfect or not. Stepping out of my comfort zone and letting go of my self-set guidelines has really helped me develop my passion for writing. My words flow freely now that I'm more confident in my skills. That said, I am excited to start writing for School Buzz because it's a fantastic opportunity for me to improve my writing skills, build my self-confidence, and, most importantly, show off my school's amazing accomplishments. By delving into the heart of the Emery/Weiner community, I hope to empower my classmates to share their own passions, achievements, and ideas, inspiring others to do the same. Through School Buzz, discovering zealous students and uplifting their voices as they progress along their paths, I will get to grow along with them.
JT Wei – Memorial Private School 
I discovered my passion for writing during middle school after reading some amazing books, including The Maze Runner, Harry Potter, and The Hunger Games. I admired the authors' ability to put so much emotion and effort into their books. After I read their books, it inspired me to try to improve my writing, sparking my passion for writing. I want to write for School Buzz because I've always admired writers and I enjoy writing. And I've always wanted to write stories that people can read and enjoy.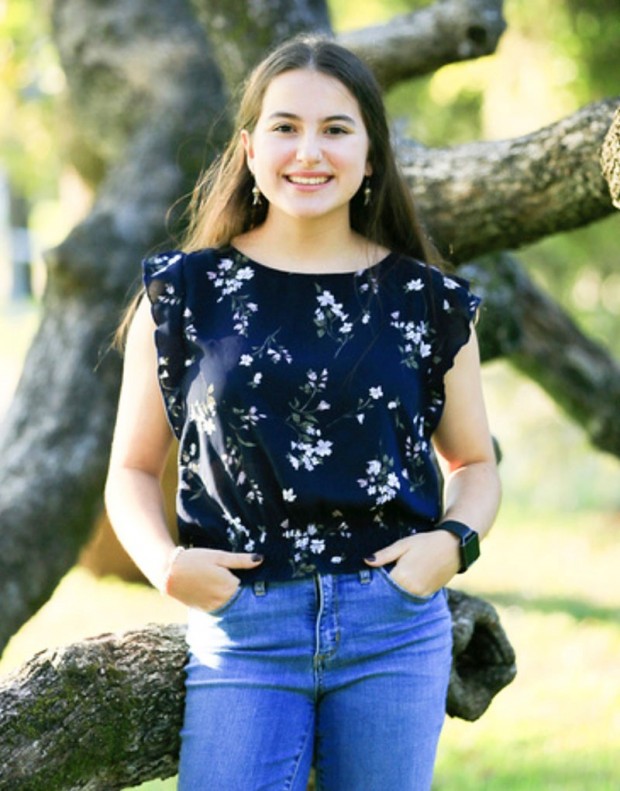 Elsie Wire – Saint Thomas' Episcopal School
I slowly opened the door to the journalism room. It was the first day of seventh grade, the first year I could participate in our school's newspaper, The Loop. I took my seat next to familiar faces as the teacher started to assign stories. My partner and I were given a story on fall and Halloween. We were elated and put our heart and soul into that story. We interviewed two people from every grade, making sure to cover different ideas and perspectives. Throughout that year we would go on to write countless stories about Thanksgiving break, Valentine's day, and even one about being "too cool for in-person school." Those stories gave me a chance to explore my love of writing, which would lead me to write for my high school yearbook and now School Buzz. I love writing for School Buzz because it has allowed me to highlight the unique things about my school. From student spotlights to sports stories, it has also given me the chance to become a better writer in multiple areas of coverage.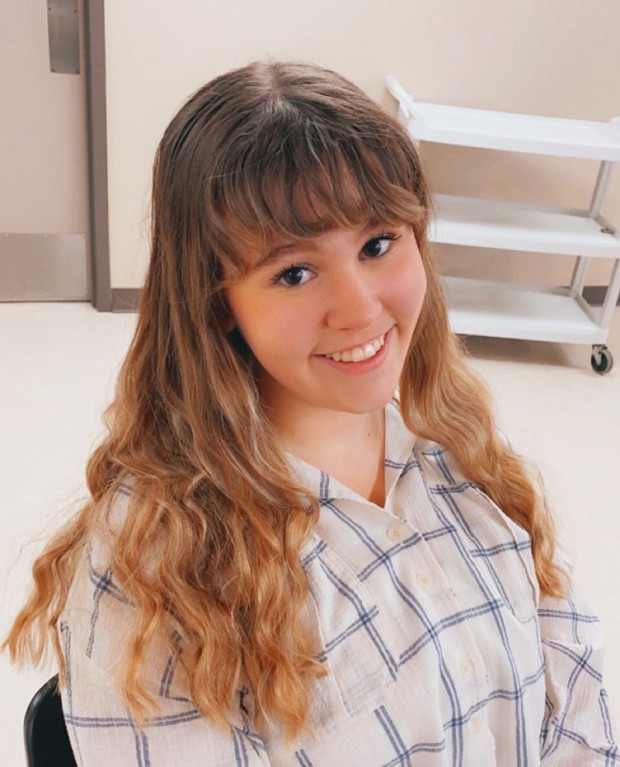 Danielle Bartholet – Incarnate Word Academy 
I discovered my passion for writing as a freshman in high school, when I began to write the first draft of my original historical fiction novel; now, as a senior, I am looking to complete it by the end of 2022, and pursue traditional publishing in 2023. The experience of writing a novel fueled my love for the written word, and I aspire to have a career as an author for young adults. As I progressed through high school, I found new opportunities to write that sparked and grew my interest in journalism. I am so excited to write for School Buzz and showcase the unique activities that students in my school participate in. This program gives me a chance to practice my writing skills while communicating interesting stories from my own life and from my high school.
Donna Xue – Houston Christian High School 
Humans are emotional and sensational creatures. We feed our stomachs with food and our minds with knowledge and emotion. But there are times when the emotion we feel strikes us so much that we do not want only our brains to remember it for a short period and forget it as days go by. My passion for writing came from this idea. I need a place to record what I felt at that bizarre moment, whether it is joy, sadness, confusion, or realization. Even if I think I will never feel that sensation again, even if I never have that epiphany, writing will let me re-experience what I felt that day, that moment, if I re-read what I wrote. This is also why I want to write for School Buzz. I want to experience and share those moments with more people, moments only we humans will be able to feel and empathize.
Gwyneth Delling - LEAH Schools North Academy 
Writing and exploring books had always been a passion of mine. Every day I would come home with a book from the school library and a two-page written paper that we had completed in class. All my English teachers had told me that I would thrive in writing, and they were right. I participated in every story competition and even won. I want to write for School Buzz because writing to me is like watching a TV show/movie, except you get to create the storyline and the backstories. School Buzz is also something that can raise awareness about each school; reading articles that engage the audience about our campus is something everyone wants to enjoy and can bring people together. Letting people's minds run free in essays is truly irreplaceable when it comes to creativity. I discovered writing at a very young age and fell in love with it instantly, thinking about everyone that could feed off papers and magazines is nothing like writing a paragraph or two explaining what you're thinking in your day to day lives. 
Jason Deng – Bellaire High School 
There wasn't a set moment when I discovered my passion for writing. Instead, it was a progression. First, I wrote for a creative writing class in elementary school. Then, I wrote for my school paper in middle school. And now, I write for the newspaper publication at my high school. I didn't discover this passion for writing. It just crept up until eventually, I noticed. I wanted to write for School Buzz so that I can share a behind-the-scenes look at my school – of its clubs, sports teams, and events with a wider community. School Buzz gives me another outlet, outside of school, to write and hone my craft. It lets me tell meaningful stories and do what I have grown a passion for – writing.
Chiderah Emeakoroha – St. Agnes Academy
I discovered my passion for writing in my sixth-grade literature class. I remember my literature teacher, Mrs. Illich, giving us an assignment in which we had complete creative freedom to make any piece of creating writing we wanted. I approached the unfamiliar assignment hesitantly, and had no idea what I would do. I knew I wanted to do my best, but I didn't know what to do. I put my lead pencil tip to the blank piece of college ruled paper and decided to just write what came to mind. I wrote of my last dream I remembered. As I looked up different ways to convey my thoughts in a thesaurus and saw the various ways I could use the English language to tell the same story, I understood I wanted to write for as long as my body would let me. I turned in my writing in sixth grade and knew I had found a new love and passion in my life.
Andrew Liu – Bellaire High School
I first discovered my passion for writing in seventh grade when I wrote an original adventure story about the Legend of the Rice Warrior. It was an atrocious story. But nevertheless, the one that showed me the joys of writing. Writing gives you the power to play god in your own little universe where you have full control – even if it's about a rice warrior fighting noodle monsters. I want to write for the School Buzz because I wish to spread awareness of the unique talents, events, and accomplishments that would otherwise go unnoticed. Another motive is to improve my efficiency and word choice in my writing. Writing and language are used every day for every job, and having the ability to use them powerfully is an essential skill I hope to improve on in School Buzz.
Cherish Amby-Okolo – Michael E. DeBakey High School for Health Professions
From Dubai deserts to French fantasies, my pen has witnessed it all. With every journey I made and sight I saw, I wanted to capture the picturesque scene with the power of words. The people I encountered, the animals that waved, and the sights that amazed me have been documented in journals. My love for writing wasn't acknowledged until I moved to the United States. In the process of heartfully separating items I may forever leave behind in Nigeria from treasures worthy of making the Atlantic journey, one box caught my eye. Several of my journals were immediately visible upon opening the box. Taking out the books and absorbing the words I deemed so captivating years back reinvigorated memories that had long been blurred by time. My eureka moment had arrived; I had found a source of joy. With this passion, I saw School Buzz as the perfect opportunity to document and share experiences. Whether I was at school, a competition, or volunteering, I always wanted to be able to describe the experience in words that would impact readers.
This year's journalists
The Awty International School
Alina Syed
Ava Nair
Devan Kalra
Zach Daube
Bellaire High School
Amy Park
Andrew Liu
Gargi Rakhade
Jason Deng
Karis Chen
Melanie Fung
Mickie May Levin
British International School of Houston
Alexis Westlake
Carnegie Vanguard High School
Ahmed Aslam
Ayushi Mohanty
Danielle Yampuler
Ruhaan Singh
Michael E. DeBakey High School for Health Professions
Abby Von Eik
Athitiya Singhapan
Cherish Amby-Okolo
Jasmine Sidhu
Duchesne Academy of the Sacred Heart
Isabel Fernandez-Cueto
Izza Effendi
Julia Harfenist
Tessa Harfenist
Victoria Carroll
The Emery/Weiner School
Dani Barg
Frances Sherman
Haley Saikin
Leah Cororve
Energy Institute High School
Yonathan Bibi
Episcopal High School
Raigan Clay
Houston Christian High School
Adriana Martinez
Diane Weber
Dj Ijaola
Donna Xue
Joshua Chin
Laraleigh Hackerman
Riley Warnica
Kinder High School for the Performing and Visual Arts
Irene Roddy
Kate-Yeonjae Jeong
Matthew Jeong
Incarnate Word Academy
Anna Galan
Danielle Bartholet
Denise Walsh
The Kinkaid School
Ana Susman
Chisom Nwabudike
Eshaan Mani
Lindsey Karkowsky
Oliver Oldham
Lamar High School
Kayla Pearl
Mischa Wijesekera
Lutheran North Academy
Caroline Killinger
Gwyneth Delling
Imry Shrout-Jordan
Memorial High School
Alden Farrow
Andrew Yang
Ellen Baik
Hannah Kim
Laine Lohfink
Orianna Fong
Reed Ingersoll
Tulsi Parikh
Memorial Private School
Justin Wei
Ray Rosenthal
Second Baptist School
Caroline Martinez
Isabella Ventura
St. Agnes Academy
Alexandra Wong
Anika Shethia
Anna Frederickson
Bailey Raymond
Chiderah Emeakoroha
Lilly Jarlsjo
Melinda Dae
Rebecca Bi
Suria Mehta
St. Francis Episcopal School
Rebecca Jackson
St. John's School
Emma Chang
Maggie Hester
Veda Chilakapati
Josie Feldman
St. Pius X High School
Laura Jones
Maggie Veech
Sofia Ordaz
Saint Thomas' Episcopal School
Audrey Nguyen
Elsie Wire
St. Thomas High School
Ethan Vinson
Strake Jesuit College Preparatory
Bowen Moore
Carter McKenna
Rushil Chetty
Stratford High School
Hank Davis
The Village School
Aditi Iyer
Westbury Christian School
Emily Goldstein
Hannah Groogan
Sophia Martinez
Trinidad Gonzales
Xavier Educational Academy
Anya Edelman
Hannah Sternberg
People in this article:
Alina Syed
,
Ava Nair
,
Devan Kalra
,
Zach Daube
,
Amy Park
,
Andrew Liu
,
Anya Edelman
,
Gargi Rakhade
,
Jason Deng
,
Karis Chen
,
Melanie Fung
,
Mickie May Levin
,
Alexis Westlake
,
Ahmed Aslam
,
Ayushi Mohanty
,
Danielle Yampuler
,
Ruhaan Singh
,
Abby Von Eik
,
Athitiya Singhapan
,
Cherish Amby-Okolo
,
Jasmine Sidhu
,
Isabel Fernandez-Cueto
,
Izza Effendi
,
Julia Harfenist
,
Tessa Harfenist
,
Victoria Carroll
,
Dani Barg
,
Frances Sherman
,
Haley Saikin
,
Leah Cororve
,
Yonathan Bibi
,
Raigan Clay
,
Adriana Martinez
,
Diane Weber
,
Dj Ijaola
,
Donna Xue
,
Joshua Chin
,
Laraleigh Hackerman
,
Riley Warnica
,
Irene Roddy
,
Kate-Yeonjae Jeong
,
Matthew Jeong
,
Anna Galan
,
Danielle Bartholet
,
Denise Walsh
,
Ana Susman
,
Chisom Nwabudike
,
Eshaan Mani
,
Lindsey Karkowsky
,
Oliver Oldham
,
Kayla Pearl
,
Mischa Wijesekera
,
Caroline Killinger
,
Gwyneth Delling
,
Imry Shrout-Jordan
,
Alden Farrow
,
Andrew Yang
,
Ellen Baik
,
Hannah Kim
,
Laine Lohfink
,
Orianna Fong
,
Reed Ingersoll
,
Tulsi Parikh
,
Justin Wei
,
Ray Rosenthal
,
Caroline Martinez
,
Isabella Ventura
,
Alexandra Wong
,
Anika Shethia
,
Anna Frederickson
,
Bailey Raymond
,
Chiderah Emeakoroha
,
Lilly Jarlsjo
,
Melinda Dae
,
Rebecca Bi
,
Suria Mehta
,
Rebecca Jackson
,
Emma Chang
,
Maggie Hester
,
Veda Chilakapati
,
Josie Feldman
,
Laura Jones
,
Maggie Veech
,
Sofia Ordaz
,
Audrey Nguyen
,
Elsie Wire
,
Ethan Vinson
,
Bowen Moore
,
Carter McKenna
,
Rushil Chetty
,
Hank Davis
,
Aditi Iyer
,
Emily Goldstein
,
Hannah Groogan
,
Sophia Martinez
,
Trinidad Gonzales
,
Hannah Sternberg
Schools in this article:
The Awty International School
,
Bellaire High School
,
British International School of Houston
,
Carnegie Vanguard High School
,
Duchesne Academy of the Sacred Heart
,
The Emery/Weiner School
,
Energy Institute High School
,
Episcopal High School
,
Houston Christian High School
,
Incarnate Word Academy
,
Kinder High School for the Performing and Visual Arts
,
The Kinkaid School
,
Lamar High School
,
Lutheran North Academy
,
Memorial High School
,
Memorial Private High School
,
Michael E. DeBakey High School for Health Professions
,
Saint Thomas' Episcopal School
,
Second Baptist School
,
St. Agnes Academy
,
St. Francis Episcopal School
,
St. John's School
,
St. Pius X High School
,
St. Thomas High School
,
Strake Jesuit
,
Stratford High School
,
The Village School
,
Westbury Christian School
,
Xavier Educational Academy
Want more buzz like this? Sign up for our Morning Buzz emails.
To leave a comment, please log in or create an account with The Buzz Magazines, Disqus, Facebook, Twitter or Google+. Or you may post as a guest.