Hannah Groogan
Click the Buzz Me button to receive email notifications when Hannah Groogan appears in an article.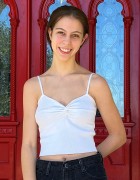 School Buzz Reporter
Hi my name is Hannah Groogan and I am a senior at Westbury Christian. Writing has always been a passion of mine. Throughout my childhood I always found myself writing down my thoughts and filling out numerous post its and notebooks. Throughout school, I have always had trouble with memorization and really understanding the material I was being taught. I soon realized that by writing and taking notes, I was able to retain the information. Through the years, I have found that this learning tool has given me an advantage in the classroom. I am excited to become a part of School Buzz because it will give me an opportunity to showcase my creative side and will give me the opportunity to share stories about the talented and smart individuals at my school.