Westbury Christian Welcomes Coach Carr Back to Boys Basketball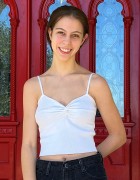 Click the Buzz Me button to receive email notifications when this writer publishes a new article or a new article in this column is published.
Excitement roams about Westbury Christian as the word quickly spreads about the return of high praised coach and mentor Russell Carr. Coach Carr has always had a love and deep passion for athletics, but prominently basketball. Coach Carr is a very familiar face here at Westbury Christian as he has been working here for 18 years total (not consecutively) over the course of his career. The one thing he loves most about his job is the people he is surrounded by. He enjoys like-minded and mission-minded people. 
"I don't know what other schools don't do well, but I feel that Westbury is a student centered priority. The people here truly try to do what is best for the kids. I am not sure if it is better somewhere else, but I know for a fact that is something Westbury Christian does quite well " said Coach Carr. 
He started his journey at Westbury Christian in 2000; Carr was the head basketball coach for the girls team. There is no question that he has been anything but successful as he has undertaken this role. Leading his team to 13 final fours, and five state championships he is always looking for things he can improve on not only for the team but for himself as well, and how he can become a better coach. 
Coach Carr grew up with the idea that coaching was something very important to him; it was something that he grew up around and that it was eventually something he wanted to do in the long run. When he heard about the coaching position, he said coaching wasn't something that he was seeking at that time, and it definitely was not anything that he had in mind when it came to his future.
This school year, Coach Carr was given the opportunity to coach the boys basketball team. "I was excited but nervous. I haven't coached in four years. The last game I coached here was about 10 years ago, when we won the state championship. It's been a long time so is this something I will be able to do well after it being so long?" Although it had been something that he was unfamiliar with he didn't back away from this opportunity.
As he was given this opportunity to direct these kids, he expresses this new job as a building foundation for something greater. He doesn't want to keep things as they were in the past. He is excited for the new chances to excel in this position and to manufacture this program in a leadership role, as well as setting up his players to do the same. Through Carr's multiple successes he has placed great value on the characters of each of these young men. Carr loves seeing every single one of these athletes becoming an impactful part of this program. He also says he enjoys having the successes that he is later able to see fully in the long run and is able to notice that it goes far beyond basketball. 
What I found the most interesting through this brief interview was this next question. It's a big one in sports, one that players and coaches look toward all season. The end goal. In most cases this goal refers to the last game of the season, the state final. But Coach Carr didn't mention anything about state; in fact he didn't say anything about this year's season. He explains that his only goal was to continue building a foundation in the boys basketball program that continues the legacy it has had in the past. He doesn't want the hard work and commitment of this program to fade out, and he wishes to continue on its legacy for years to come. 
Although basketball is one of the most exciting sports to watch at our school, that has not always been the case. The successful basketball program did not just happen overnight or in just a few short weeks. It became successful through hard work and dedication within the players and coaches. The sports program at Westbury Christian has brought several successes, and a positive attention to the mission of the school. It has led people to see what this school is really about. 
Finally, the unknown of this story. What does he envision for the future of this program? He said it's truly a basic answer. He said: "It's not to win as many state championships as possible, or to be the best player on the team so that others know about you. The future of this program relies on the continued success that the players bring. To continue to bring positive light not only out on the court but in the classroom as well. It is not just about the success of the basketball program. 
"There have been many people who have come to Westbury Christian having one thing in mind, basketball. Little did they know, they ended up leaving with far more. Spiritual and academic goals as well, that they didn't think they would be able to receive but ended with far more than what they originally had in mind." 
Want more buzz like this? Sign up for our Morning Buzz emails.
To leave a comment, please log in or create an account with The Buzz Magazines, Disqus, Facebook, Twitter or Google+. Or you may post as a guest.