Westbury Christian's Coach Hawley in Vietnam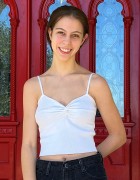 Click the Buzz Me button to receive email notifications when this writer publishes a new article or a new article in this column is published.
There is only one thing that comes close to Steve Hawley's love for coaching middle school basketball and teaching the Bible at Westbury Christian, and that is his annual trip he takes to Vietnam every summer. He is able to take a step back from what is going on here in the busy city of Houston and become fully immersed in the language and culture of Vietnam. Coach Hawley loves his time there, as he is able to take part in missionary work, and help out in the community. 
Hawley has been making this trip for several years now. This past summer marked his tenth trip to Can Tho, Vietnam. Coach Hawley's main source of service during his time there is working with the local churches, and being able to serve in the English centers. Hawley says the reason he was able to start his work in Vietnam and become established with the country was because of an American missionary who started working in Vietnam several years ago.
He believes that it is important to take ownership in the work and service we do in our community, so that it can have a lasting impact on others. Every time we are able to serve others, we are making the world a better place.  
"I know the outcomes of coming to a new country," Hawley said. "This doesn't make me think any less of the work I continue to do, and the people I am reaching out to in order to help out in this community. The church community I am a part of allows me to come in contact with the individuals who are needing the most help in Vietnam. In fact, I love seeing the differences between people." 
Hawley's favorite part of his Vietnam trips is being able to work with the kids. "They are very appreciative of everything, even the little things." During Hawley's time there he is able to help out by giving school supplies, and food for the poor families who might not have a way of getting these necessities. During Covid the Church was hit very hard, and things began to get a lot more difficult. Everything that they were able to build up, or restore, was no longer there. The pandemic was a very challenging time, as it affected travel. Hawley's 10th annual trip to Vietnam was supposed to be in the summer of 2020. Because of Covid, he was not able to make this trip happen.
"I felt extremely guilty. I felt that I was letting down the people whom I cared about very deeply. I watched these children grow up, now I felt that I was missing out on two years of the change and growth that came with the people of Vietnam." It had become a tradition of his to visit Vietnam and he felt that he was missing out on spending time with those whom he considered to be his second family.
Coach Hawley says the most rewarding and joyful part of these trips is being able to see the children receive the opportunity of education. Hawley stated that the neighborhood church, Westbury Church of Christ, has set up a fund for these kids in order for them to get an education and go to college.
After his multiple trips up to Vietnam, the thought about moving there did cross his mind a few times. He stated that, "As much as I love the country and the people there, the only thing that would hold me back would be the lack of transportation. In Vietnam the only way most people get around is by motorcycle, and I have never driven one before."
Coach Hawley enjoys his annual trips to Vietnam very much. One of his favorite things that they do is taking the kids who are a part of the church to Vung Tau, which is a place on the beach. This is a great moment because most of the kids are not typically able to do something like this. He has also made a tradition of donating ten bicycles to the students each year.
Over the years Coach Hawley has really found a place in Vietnam. He feels that he has become a part of the church family, and has become a part of their culture.
"Since taking these trips I have been invited to family dinners, functions and I was even able to be a part of a marriage ceremony this past summer," said Hawley.  "The people here see me as one of their own, and it makes my time here worthwhile." 
Want more buzz like this? Sign up for our Morning Buzz emails.
To leave a comment, please log in or create an account with The Buzz Magazines, Disqus, Facebook, Twitter or Google+. Or you may post as a guest.