Dj Ijaola
Click the Buzz Me button to receive email notifications when Dj Ijaola appears in an article.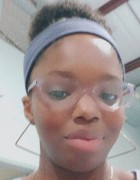 School Buzz Reporter
Hello there! My name is Dj Ijaola and I am a rising Junior at HC. I discovered my interest in writing at a very young age, around the third grade. However, it wasn't until the fifth grade that I began to start writing my short stories. I actively participate in helping around my church and sing in the student choir. Fun fact, since the age of two, I have always been interested in fine arts: singing, dancing, theater, etc. I'm looking forward to being a part of the School Buzz team because I like to be a part of something bigger than just myself.
Article Mentions
Meet our 2021-22 correspondents
By
Jenna Mazzoccoli
|
September 27, 2021
People in this article:
Alina Syed
,
Viola Holmes
,
Alexis Westlake
,
Jonathan Chiriboga
,
Anya Edelman
,
Sophia Hernandez
,
Zoe Kass
,
Mickie May Levin
,
Amy Park
,
Scout Novelli
,
Sara Stribling
,
Tracy Huang
,
Tina Li
,
Nitin Manian
,
Ayushi Mohanty
,
Gabriela Rodriguez
,
Ruhaan Singh
,
Dhruv Tekumalla
,
Danielle Yampuler
,
Abby Von Eik
,
Jasmine Sidhu
,
Athitiya Singhapan
,
Caitlyn McConnell
,
Abby Cowan
,
Leah Cororve
,
Rachel Gittleman
,
Lauren Haas
,
Hailey Saikin
,
Frances Sherman
,
Joshua Chin
,
Dj Ijaola
,
Adriana Martinez
,
Kate-Yeonjae Jeong
,
Matthew Jeong
,
Irene Roddy
,
Isabella Terracini
,
Denise Walsh
,
Eshaan Mani
,
Lauren Koong
,
Kayla Pearl
,
Kathryn Stone
,
Ellen Baik
,
Catherine Fenz
,
Orianna Fong
,
Hannah Kothari
,
Laine Lohfink
,
Berkley Matthews
,
Tulsi Parikh
,
Giselle Tabibi
,
Leila Lopez Marks
,
Sutton Walsh
,
Preston Igo
,
Caroline Martinez
,
Melinda Dae
,
Anna Frederickson
,
Maya Harpavat
,
Lilly Jarlsjo
,
Ava Phillips
,
Bailey Raymond
,
Anika Shethia
,
Rebecca Jackson
,
Eliot Aiman
,
Mia Baumann
,
Emma Chang
,
Veda Chilakapati
,
Josie Feldman
,
Wellsley Moore
,
Mary-Ellen Abshire
,
Laura Newcomer
,
Robert Longo
,
Rushil Chetty
,
Carter McKenna
,
Hank Davis
,
Aditi Iyer