Jonathan Chiriboga
Click the Buzz Me button to receive email notifications when Jonathan Chiriboga appears in an article.
School Buzz Reporter
Hi! I'm currently a rising sophomore at Bellaire High School, and I'm a big fan of Houston sports. My love for sports writing and journalism was kindled by reading ESPN articles when I was bored. I decided to write about the outcomes of sports games and trades - then sent them to my friends. They really liked them, which motivated me to write more and more. I continue to write for my school and play sports as well. This exciting opportunity with School Buzz will help me improve my craft, and learn about the process of reporting.
Article Mentions
Meet our 2021-22 correspondents
By
Jenna Mazzoccoli
|
September 27, 2021
People in this article:
Alina Syed
,
Viola Holmes
,
Alexis Westlake
,
Jonathan Chiriboga
,
Anya Edelman
,
Sophia Hernandez
,
Zoe Kass
,
Mickie May Levin
,
Amy Park
,
Scout Novelli
,
Sara Stribling
,
Tracy Huang
,
Tina Li
,
Nitin Manian
,
Ayushi Mohanty
,
Gabriela Rodriguez
,
Ruhaan Singh
,
Dhruv Tekumalla
,
Danielle Yampuler
,
Abby Von Eik
,
Jasmine Sidhu
,
Athitiya Singhapan
,
Caitlyn McConnell
,
Abby Cowan
,
Leah Cororve
,
Rachel Gittleman
,
Lauren Haas
,
Hailey Saikin
,
Frances Sherman
,
Joshua Chin
,
Dj Ijaola
,
Adriana Martinez
,
Kate-Yeonjae Jeong
,
Matthew Jeong
,
Irene Roddy
,
Isabella Terracini
,
Denise Walsh
,
Eshaan Mani
,
Lauren Koong
,
Kayla Pearl
,
Kathryn Stone
,
Ellen Baik
,
Catherine Fenz
,
Orianna Fong
,
Hannah Kothari
,
Laine Lohfink
,
Berkley Matthews
,
Tulsi Parikh
,
Giselle Tabibi
,
Leila Lopez Marks
,
Sutton Walsh
,
Preston Igo
,
Caroline Martinez
,
Melinda Dae
,
Anna Frederickson
,
Maya Harpavat
,
Lilly Jarlsjo
,
Ava Phillips
,
Bailey Raymond
,
Anika Shethia
,
Rebecca Jackson
,
Eliot Aiman
,
Mia Baumann
,
Emma Chang
,
Veda Chilakapati
,
Josie Feldman
,
Wellsley Moore
,
Mary-Ellen Abshire
,
Laura Newcomer
,
Robert Longo
,
Rushil Chetty
,
Carter McKenna
,
Hank Davis
,
Aditi Iyer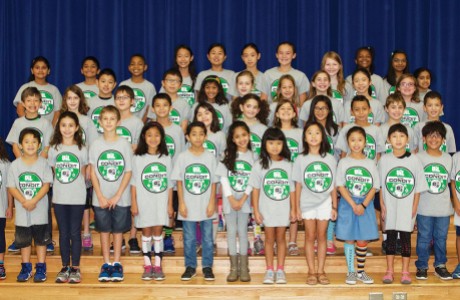 By
Annie Blaylock McQueen
|
December 20, 2016
People in this article:
Lindsay Gonzales
,
Andy Perlman
,
Marina Martinez
,
Matt Gilmore
,
Lily Cornejo
,
Rohan Sharma
,
Bella Kalra
,
Cindy Tint
,
Anna Nguyen
,
Elle Lacson
,
Alice Yuan
,
Krish Jha
,
Akhil Baker
,
Jonathan Chiriboga
,
Lila Habiby
,
Brendan Kaiser
,
Reese Perlman
,
Bella Escamilla
,
Daliah Gabelnick
,
Ginny Del Campo
,
Emma Lacson
,
Herson Maradiaga
,
Noah Septimus
,
Micah Gabelnick
,
Jerry Zhang
,
Kevin Chen
,
Suria Metha
,
Maisie Moncreif
,
Rachel Gilmore
,
Mia Septimus
,
Ella Lu
,
Margot Rozowski
,
Areesha Memon
,
Zafir Memon
,
Robbie Satcher
,
Irene Zheng
,
Cindy Cui
,
Eileen Chen
,
Brooke Baird
,
Amelie Rozowski
,
Eden Williams
,
Smruthi Garlapati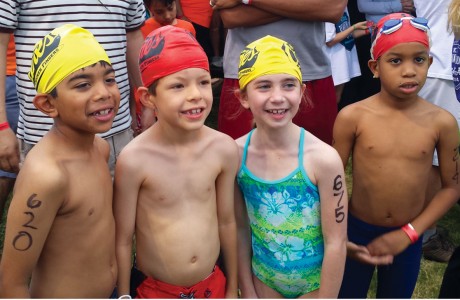 By
Annie Blaylock McQueen
|
June 1, 2014