Eden Williams
Click the Buzz Me button to receive email notifications when Eden Williams appears in an article.
School Buzz Reporter
Hi! My name is Eden, and I'm a junior at Westbury Christian School. I only discovered my true passion for writing during sophomore year, yet it has continued to blossom! Aside from writing, I also enjoy participating in volleyball, cheer, track and field, and anything having to do with performing arts! I am also a huge foodie, and a lefty. Everything I am a part of reminds me of how wonderful it is to live in Houston; the stellar food, loving community, and promising opportunities to do amazing things are like no other.
Article Mentions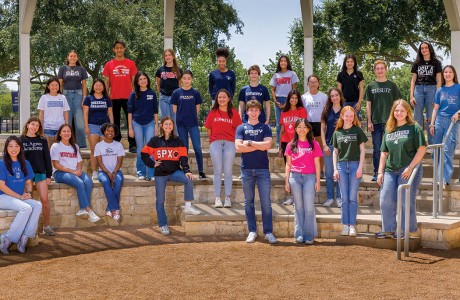 Meet our 2023-24 correspondents
By
Caroline Siegfried
|
September 26, 2023
People in this article:
Ava Nair
,
Alina Syed
,
Gregory Shafir Zelitt
,
Melanie Fung
,
Shyla Jogi
,
Charles Yu
,
Anjali Martinez
,
Beatrix Gnemi
,
Isabel Fernandez-Cueto
,
Julia Harfenist
,
Tessa Harfenist
,
Dani Barg
,
Eli Karpas
,
Donna Xue
,
Matthew Jeong
,
Jordan Muscal
,
Oliver Oldham
,
Eshaan Mani
,
Aleisha Paulick
,
Asia Williams
,
Alden Farrow
,
Keira Donovan
,
Kelsy Donovan
,
Emma Lai
,
Audrey Nguyen
,
Elsie Wire
,
Alexandra Wong
,
Madeleine Skaufel
,
Maggie Hester
,
Nia Shetty
,
Caroline Larrabee
,
Catherine McClees
,
Sophia Wagner
,
Anika Engler
,
Carver Hix
,
Solemei Scamaroni
,
Agnes Tang
,
Eden Williams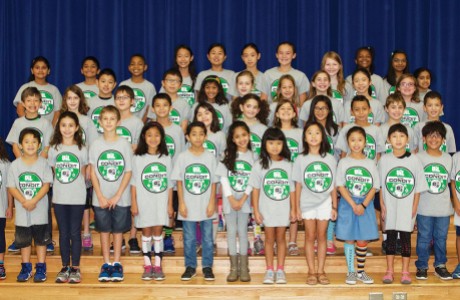 By
Annie Blaylock McQueen
|
December 20, 2016
People in this article:
Lindsay Gonzales
,
Andy Perlman
,
Marina Martinez
,
Matt Gilmore
,
Lily Cornejo
,
Rohan Sharma
,
Bella Kalra
,
Cindy Tint
,
Anna Nguyen
,
Elle Lacson
,
Alice Yuan
,
Krish Jha
,
Akhil Baker
,
Jonathan Chiriboga
,
Lila Habiby
,
Brendan Kaiser
,
Reese Perlman
,
Bella Escamilla
,
Daliah Gabelnick
,
Ginny Del Campo
,
Emma Lacson
,
Herson Maradiaga
,
Noah Septimus
,
Micah Gabelnick
,
Jerry Zhang
,
Kevin Chen
,
Suria Metha
,
Maisie Moncreif
,
Rachel Gilmore
,
Mia Septimus
,
Ella Lu
,
Margot Rozowski
,
Areesha Memon
,
Zafir Memon
,
Robbie Satcher
,
Irene Zheng
,
Cindy Cui
,
Eileen Chen
,
Brooke Baird
,
Amelie Rozowski
,
Eden Williams
,
Smruthi Garlapati