Nia Shetty
Click the Buzz Me button to receive email notifications when Nia Shetty appears in an article.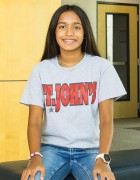 School Buzz Reporter
Hello, I'm Nia Shetty, a freshman at The St. John's School. My love for the written word, cultivated through childhood stories and library visits, fuels my commitment to promoting literacy. I organize book donation drives and events to bring this vision to life. Additionally, being recognized as a 2023 Top 300 Thermofisher Junior Innovator in STEM has further fueled my passion for writing and sharing facts. I'm also an active student-athlete, participating in cross country and swim teams. Houston's diverse culinary scene and St. John's warm community are close to my heart. I'm excited to join School Buzz with peers who love journalism and have great school pride. St. John's offers a wealth of eventful activities that I hope to cover this year. Go Mavs!
Articles Authored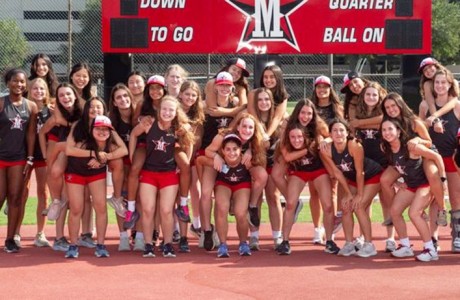 October 5, 2023
People in this article:
Coach Annaleese Pennay
,
Coach Melanie Margolis
,
Coach Rachel Fabre
,
Coach Haley Barrett
,
Kori Hagins
,
Natalia Frost
,
Sofia Kiyama
,
Grace Pan
,
Fiona Bodmann
,
Jennifer Lin
,
Helen Yang
,
Thea Popovic
,
Katharine Yao
,
Nia Shetty
,
Janie Boom
,
Sarah Clark
,
Amanda Brantley
,
Emarie DiBella
,
Penelope Macpherson
,
Caroline Chiao
,
Lily Harvey
,
Mary Elizabeth Villa
,
Bryanna Micu
,
Claire Connelly
,
Avery DiNardo
,
Amina Zegar
,
Annie Villa
,
Ashley Ringold
,
Lee Monistere
,
Cora West
,
Cate Adams
,
Jackie Berzin
,
Saira Merchant
,
Evie Laskaris
,
Catherine Dick
,
Caroline Harvey
Article Mentions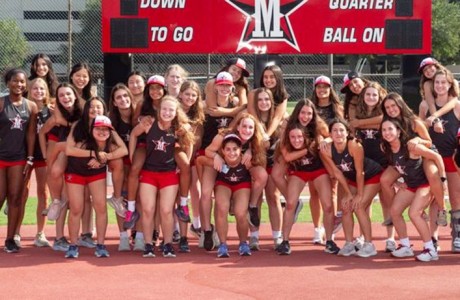 By
Nia Shetty
|
October 5, 2023
People in this article:
Coach Annaleese Pennay
,
Coach Melanie Margolis
,
Coach Rachel Fabre
,
Coach Haley Barrett
,
Kori Hagins
,
Natalia Frost
,
Sofia Kiyama
,
Grace Pan
,
Fiona Bodmann
,
Jennifer Lin
,
Helen Yang
,
Thea Popovic
,
Katharine Yao
,
Nia Shetty
,
Janie Boom
,
Sarah Clark
,
Amanda Brantley
,
Emarie DiBella
,
Penelope Macpherson
,
Caroline Chiao
,
Lily Harvey
,
Mary Elizabeth Villa
,
Bryanna Micu
,
Claire Connelly
,
Avery DiNardo
,
Amina Zegar
,
Annie Villa
,
Ashley Ringold
,
Lee Monistere
,
Cora West
,
Cate Adams
,
Jackie Berzin
,
Saira Merchant
,
Evie Laskaris
,
Catherine Dick
,
Caroline Harvey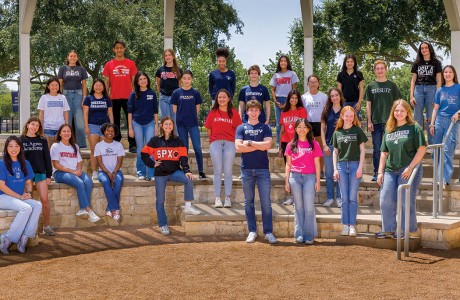 Meet our 2023-24 correspondents
By
Caroline Siegfried
|
September 26, 2023
People in this article:
Ava Nair
,
Alina Syed
,
Gregory Shafir Zelitt
,
Melanie Fung
,
Shyla Jogi
,
Charles Yu
,
Anjali Martinez
,
Beatrix Gnemi
,
Isabel Fernandez-Cueto
,
Julia Harfenist
,
Tessa Harfenist
,
Dani Barg
,
Eli Karpas
,
Donna Xue
,
Matthew Jeong
,
Jordan Muscal
,
Oliver Oldham
,
Eshaan Mani
,
Aleisha Paulick
,
Asia Williams
,
Alden Farrow
,
Keira Donovan
,
Kelsy Donovan
,
Emma Lai
,
Audrey Nguyen
,
Elsie Wire
,
Alexandra Wong
,
Madeleine Skaufel
,
Maggie Hester
,
Nia Shetty
,
Caroline Larrabee
,
Catherine McClees
,
Sophia Wagner
,
Anika Engler
,
Carver Hix
,
Solemei Scamaroni
,
Agnes Tang
,
Eden Williams
By
Eshaan Mani
|
September 21, 2020