Gabriela Rodriguez
Click the Buzz Me button to receive email notifications when Gabriela Rodriguez appears in an article.
School Buzz Reporter
Hi, I'm Gabi Rodriguez, a sophomore at Carnegie Vanguard. I first discovered my interest for writing quite recently, during our journalism unit end of freshman year. I found myself loving the process of pursuing stories, meeting new people and glimpsing into their lives, and incorporating them into an article subject to my passion. At school I'm in journalism and photography, and I'm eager to create new content and hopefully grow as a writer and aspiring photographer. In my free time, I also love taking pictures, running track and field, and exploring
Houston. This city is so widespread and diverse that there's always something to discover. Not to mention, our baseball team absolutely dominates. Go 'Stros! 
Articles Authored
February 11, 2020
People in this article:
Ramon Moss
,
Litzy Martinez
,
Sandhya Madali
,
Jiya Ghorpade
,
Gabriela Rodriguez
,
Nushana Haq
,
Isabella Carrascal
,
Sterling Adams
,
Javier Moreno
,
Charan Jagwani
,
Naomi Canny
,
Dylan Kipp
,
Hannah Pham
,
Ammer Qaddumi
,
Oliver Mendez
,
Sara Stjepanovic
,
Josie Majowka
,
Alexa Guzman
,
Carlie Coerver
,
Shelby Colvin
,
Anne-Marie Saldana
,
Bill Chen
,
Shelby Yang
,
Daniel Lee
,
Pavle Bajic
,
Yuechan Lee
,
Vincent Marches
,
Nishanth Kadiyala
,
Aashi Sharma
,
Tanya Sharma
,
Lora Armstrong
,
Yzette Torres
,
Jason Torres
,
Victor Perez
,
Gavin Gonzalez
,
Christian Gonzalez
,
Robert Houghton
,
Colleen Schmidt
,
Rakesh Oberoi
Article Mentions
By
Gabriela Rodriguez
|
February 11, 2020
People in this article:
Ramon Moss
,
Litzy Martinez
,
Sandhya Madali
,
Jiya Ghorpade
,
Gabriela Rodriguez
,
Nushana Haq
,
Isabella Carrascal
,
Sterling Adams
,
Javier Moreno
,
Charan Jagwani
,
Naomi Canny
,
Dylan Kipp
,
Hannah Pham
,
Ammer Qaddumi
,
Oliver Mendez
,
Sara Stjepanovic
,
Josie Majowka
,
Alexa Guzman
,
Carlie Coerver
,
Shelby Colvin
,
Anne-Marie Saldana
,
Bill Chen
,
Shelby Yang
,
Daniel Lee
,
Pavle Bajic
,
Yuechan Lee
,
Vincent Marches
,
Nishanth Kadiyala
,
Aashi Sharma
,
Tanya Sharma
,
Lora Armstrong
,
Yzette Torres
,
Jason Torres
,
Victor Perez
,
Gavin Gonzalez
,
Christian Gonzalez
,
Robert Houghton
,
Colleen Schmidt
,
Rakesh Oberoi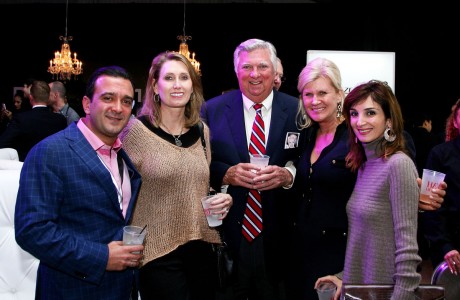 By
Sharon Albert Brier
|
November 20, 2015
People in this article:
Vivian Wise
,
Belinda Hillhouse
,
Dr. Stephen Chen
,
Dr. Julie Longoria
,
Darlene Abdouch
,
Dominque Sasche
,
Nick Florescu
,
Jennifer Molleda
,
Ally Shell
,
Martjn Van Koolwijk
,
Andrea Williams
,
Melanie Mitchell
,
John Cates
,
Lindsey Bonin
,
Haydeh Davoudi
,
Ali Davoudi
,
Xandro Canales
,
Hannah Crotts
,
Calvin Azzam
,
Chris Patton
,
Ann Huynh
,
Rachel Price
,
Cody Server
,
Patrick Nicosia
,
Darnellys Moya
,
Gabriela Rodriguez
,
Marc Toomey
,
Shylene Correa
,
Marieliz Garcia
,
T.H. Williams
,
Courtney Perna
,
Justin Anderson
,
Bill Wise
,
Richard Everett
,
Mike Curran
,
Kathy Lehne
,
John Madden
,
Cindy Cady