Blake Maillet
Click the Buzz Me button to receive email notifications when Blake Maillet appears in an article.
School Buzz Reporter
Hello, my name is Blake Maillet. I discovered my interest in writing back in the eighth grade when I began to use writing to express my thoughts and feelings about situations in my life. This eventually led up to my interest in writing short stories, articles, and more. In addition, I gained an attraction to photography by taking part in the creation of our school's yearbook. My favorite hobbies include writing, video games, and walking my dogs. I also have a liking for science and am looking to major in it for college. 
Article Mentions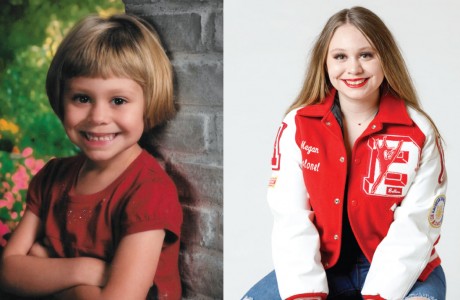 By
Jenna Mazzoccoli
|
May 24, 2021
People in this article:
Josh Blum
,
Raquel Bosley
,
David Bournat
,
Maya Alatin
,
Kennedy Barton
,
Omar Busaidy
,
Sutton Compton
,
Grace Massey
,
Stephanie Davis
,
Andrew Mee
,
Xander Fell
,
Claire Frankfort
,
Miles Goldstein
,
Megan Gutierrez
,
Paige Hoffer
,
Olusegun Bolarin
,
Jaylenn Holmes
,
Mia Kalinsky
,
Minla Phillips
,
Matan Lagnado
,
Claire Lane
,
Alex Lavine
,
Sailor May
,
Blake Maillet
,
Kaitlin Alexander
,
Mason McHugh
,
Dana Theroux
,
Kevin Mckenna
,
Theophane Polydoros
,
Ryan Roylance
,
Parker Smith
,
Anirudh Srinivasan
,
Michael Ware
,
Callie Young
,
Matthew Moseley
,
Lily Flexon
,
Sydney Harrison
,
Lili Alamshenas
,
Layan Baba
,
Nancy Gallegos
,
Jack Janowski
,
Rylie LaRue
,
Robert W. Lane III
,
Ramsey Ruffeno
,
Bernadette Smith
,
Margaret Hudson
,
Meridian Monthy
,
Christian White
,
Katelyn Luna
,
Anastacia Yefimenko
,
James Vaquero
,
Ella Brissett
,
Emily Burnett
,
Thalia Pullin
,
Ellie Consolvo
,
Charles Rivera-Leyden
,
Bailey Maierson
,
Maxine Mooring
,
Abigail Nitsch
,
Adelle von Grabow
,
Ashley Nguyen
,
Kaleb Cole
,
Arnulfo Macias
,
Torryn Sales
,
Alyssa Solis
,
Ja'Von West
By
Blake Maillet
|
October 1, 2020
By
Jordan Magaziner Steinfeld
|
October 1, 2020
People in this article:
Zach Daube
,
Vivian Wu
,
Zaid Ali
,
David Bournat
,
Sophia Hernandez
,
Mizuki Kai
,
Ritsuki Kai
,
Zoe Kass
,
Abbi Turner
,
Blake Maillet
,
Rachel Phillips
,
Viola Holmes
,
Sana Malhotra
,
Alexis Westlake
,
Tracy Huang
,
Riya Keswani
,
Tina Li
,
Jessica Lin
,
Nitin Manian
,
Zehra Mirza
,
Surya Ramakrishnan
,
Gabriela Rodriguez
,
Dhruv Tekumalla
,
Miriam Yampuler
,
Katie Giveon
,
Halliday Mafrige
,
Caitlyn McConnell
,
Abby Cowan
,
Ryan Diamond
,
Rachel Gittleman
,
Lauren Haas
,
Simone Newar
,
Cassidy Rubenstein
,
Chris Lahoti
,
Ashley Joyce
,
Lily Cromeens
,
Lauren Fuller
,
Anna Magdalena Galli
,
Jaylenn Holmes
,
Eshaan Mani
,
Lauren Koong
,
Ethan Martinez
,
Kathryn Stone
,
Franklin Wu
,
Ellen Baik
,
Megan Benz
,
Orianna Fong
,
Hannah Kothari
,
Keeley Moore
,
Tulsi Parikh
,
Grace Stupel
,
Roohie Sheikh
,
Jasmine Sidhu
,
Abby Von Eik
,
Charlie McGill
,
Sutton Walsh
,
Mary-Ellen Abshire
,
Caitlyn Hsu
,
Laura Newcomer
,
Eleanor Yowell
,
Willow Bullington
,
Ysabel Born
,
Anna Frederickson
,
Maya Harpavat
,
Lilly Jarlsjo
,
Ava Phillips
,
Bailey Raymond
,
Anika Shethia
,
Emily Burnett
,
Laney Chang
,
Lauryn Kapiloff
,
Bailey Maierson
,
Wellsley Moore
,
Claire Pedrick
,
Rahul Rupani
,
Julia Smith
,
Louis Eagleton
,
Libby Nunez
,
Augustus Boettcher
,
Rushil Chetty
,
Carter McKenna
,
Kevin Mckenna
,
Aditi Iyer
,
Hursh Jha
,
Maria Morkas